Quote:
What fights do you have to look forward to in boxing? You have Money and Pacman. Guerrero with be a huge fight for Money but boxing is so thin compared to mma now. You have a handful of fighters that draw huge money then nothing at all.

At least mma is still young and has some unknowns to keep us excited.

Although I have to agree with you in some ways. GSP vs Diaz, Sonnen vs. Bones, and Weidman vs. Silva are all ridiculously easy fights to predict. None of the challengers really stood a chance.

And yes, I did intend to use past tense. Sonnen has no chance of beating Bones and neither does Weidman have a shits chance in beating Silva short of a lightning bolt. I'd bet anything at all, anything.
Boxing has plenty of upcoming stars. Adrien Broner? Canelo Alvarez? Andre Ward? Those three guys alone are enough to be excited about. MMA has nothing on Boxing right now especially with Floyd fixing to fight soon. While we're getting Bigfoot vs Cain 2 and GSP/Diaz
And seriously, are you high? Weidman has nothing for Anderson? Lmao,
Or are you one of these delusional moron Silva fans or just an ignorant troll like Copter who ignores the facts and tries to discredit Weidman at every turn? Because if anything Anderson is the one who has nothing for Weidman
Anderson was mounted by a CORPSE, Travis Lutter literally had NOTHING and he MOUNTED him.
Chael Sonnen who supposedly had nothing for Anderson completely wrecked him for 23 minutes, dropped him, took him down and completely had his way with him. And then in the rematch was controlling him with ease until Anderson resorted to cheating.
Anderson even got finished by a couple of no name Japanese cans but the best prospect to hit the division in years, a guy who out wrestled Bader and Davis in college, the guy who flat out embarrassed the guy that Anderson brought into teach him wrestling and qualified for ADCC with a year of formal training has no chance?
Please. Weidman isn't Maia or Leites with no hope of dragging him down and his submission game is way better than Chael's. When he gets Anderson down he will keep him there and easily grind him out for five rounds.
Sent from
Verticalsports.com Free App
---
2013 VIP FFL Champion
THE DRAGON RIDES AGAIN - 12/20/14
Machida - Alves - Cruz - JDS - Weidman - Condit - Pettis - Edgar - Cowboy - Dodson - Okami
While I agree that CW has more to offer then Maia and Leites I wouldn't put much hope past that LL. MMA math never works and neither does trying to bully Anderson. I would love to see someone actually push Silva again but I am not too sure its Weidman.
As far as the MMA vs boxing thing goes I would say boxing is still very relevant and has some big rising stars. Sure their HW is the shits but everything from around 126 lb up to LHW are fantastic to watch. At least I have been enjoying it right now.
800k plus buys for anything is a big deal in my opinion whether its GSP, Brock, Silva or any main eventer. Of course Floyd is a bigger draw, boxing is still mainstream with a much bigger long term following.
Sent from
Verticalsports.com Free App
---
Check out the new MMA Forum app for the Android
Flyweight
Join Date: Nov 2009
Posts: 229
I think after the Nick Diaz fight any other card with GSP headlining will get much lower PPV numbers around 650k or lower.. he looked horrible and I was bored to death watching that shet and was just hoping Nick diaz would knock him the fk out and give the middle finger stockholm style lol
Quote:
Originally Posted by
TheLyotoLegion
View Post
Floyd Mayweather laughs at GSP's numbers.
I can't find this "Floyd Mayweather" person on the UFC roster. Was that a typo or something?
Eh I don't buy the 1.1 million number. If he was that confident in it, he would have posted an article on Yahoo breaking the news, not responding to a question on Facebook.

Not taking anything away from GSP, with Brock gone, he's the biggest draw they have. But I'll wait until more reliable numbers come out. Not saying Meltzer is the most reliable, but I'd trust him over a response on Facebook.
---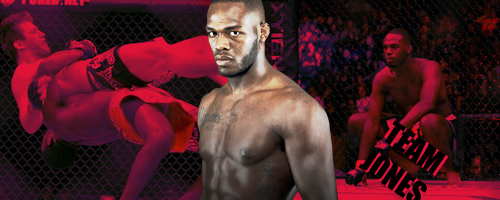 Boxing is okay, I for one am really, really excited for Donaire V Rigondeux. That is one of the bests fights in a very long time.

Anderson murders Weidman and LL will cry ring rust.
---

Just shows how big Nick Diaz really is now. I hope he got a nice check from this because this number is all him.
Currently Active Users Viewing This Thread: 1

(0 members and 1 guests)
Posting Rules

You may post new threads

You may post replies

You may not post attachments

You may not edit your posts

---

HTML code is Off

---