Bantamweight
Join Date: Oct 2012
Location: Canada, West Coast
Posts: 864
UFC 158 PPV numbers expected to top 800,000 buys
---
Quote:

UFC 158 PPV numbers expected to top 800,000 buys
By Mookie Alexander on Mar 20 2013, 3:09p


Early indicators suggest that this past weekend's UFC 158 PPV will reach 800,000 buys, one of the highest Georges St. Pierre has ever had as a headliner.

The preliminary numbers are in for the UFC 158 PPV buyrate, and they look very promising. Dave Meltzer at MMA Fighting reports the show, which was headlined by Georges St. Pierre's triumphant decision win over Nick Diaz, is expected to top 800,000 buys.


Saturday's UFC 158 may wind up being the biggest pay-per-view event UFC's top draw, Georges St-Pierre, has done on his own with preliminary indications that the show will top 800,000 buys.

The show was expected to be the company's most successful show since July's UFC 148 with Anderson Silva's return match with Chael Sonnen. St-Pierre had done numbers in the 750,000 to 800,000 range in previous fights with B.J. Penn, Dan Hardy, Josh Koscheck and Jake Shields, but this show is expected to finish slightly ahead of those fights.

The buzz surrounding this card translated well both in the US and in Canada. Rogers Sportsnet in Canada averaged 412,000 viewers for the preliminary card, breaking the previous record set at UFC 154, also a GSP-headlined card. The FX average for the same prelim special averaged just under 1.6 million, the 3rd highest in network history. Ratings for the weigh-ins on Fuel TV averaged 215,000 viewers, the highest number they've ever achieved for a weigh-ins broadcast.

GSP's last fight against Carlos Condit reportedly pulled 700k buys. Based on the PPV buys and the TV ratings since his return in November, it's evident that he is still MMA's most consistently reliable audience draw in the sport today.
http://www.bloodyelbow.com/2013/3/20...-buys-mma-news
I'd say a large part is because of Nick Diaz.
---

Fedor, Mir, Lytle, Serra, Hendo, Chuck, Minowaman, Maynard, Forrest, Hunt
Pickett, Cerrone, Matt Brown, Bisping, Weidman, Barnett, Lawler


---
Think. It Ain't Illegal Yet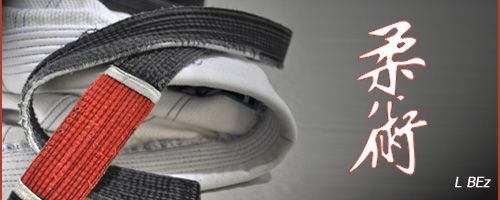 "Discipline Hurts Less Than Regret"
Join Date: Jun 2009
Posts: 20,899
Quote:
I'd say a large part is because of Nick Diaz.
Or because GSP normally pulls big numbers.
Quote:
Or because GSP normally pulls big numbers.
This is true.. But Diaz really did have a huge part.. mainly people wanting to see dark places GSP smash Diaz
Diaz created the extra buzz, and the crazy thing is he doesn't realize that he's a draw, he's just being himself. This is why Diaz got the shot as opposed to Hendricks, 800k is a lot of buys.
---
"Yeah, well, you know, that's just, like, your opinion, man."
Joint effort by both men.

Diaz is making that Arab money.

GSP averages 700k buys every time out, no doubt that the Diaz hate (wanting to see him get smashed) helps bump the buys another 100k-150k...I imagine the average Diaz fan streams this for free...

As for Hendricks, I could GSP's numbers going down below average for this fight because of people wanting to avoid a boring fight (sloppy power punches, GSP kos'n Hendricks)

GSP is sure a boring fighter! (sarcasm) no one wants to see him....PPV king!

Like every fight before, the media will have no faith in the WW champ, state that Hendricks has the best chance to win since Shields, yada yada yada, Hendricks has a punchers chance like many before, but will likely be on the wrong end of a stiff jab, leg kick, and takedown, repeat....
---
Ufc Events Attended:

Ufc Fight Night: Davis Vs Nogueira, Ufc 131, Ufc 143, Ufc 148, Ufc on Fox 5, Ufc 156, Ufc on Fox 8
-----

Chael Sonnen - "I was in public office, and I left public office the only way a person should..In Handcuffs"
Amateur
Join Date: Feb 2007
Posts: 191
Quote:
I imagine the average Diaz fan streams this for free...
This is freaking hilarious!
Currently Active Users Viewing This Thread: 1

(0 members and 1 guests)
Posting Rules

You may post new threads

You may post replies

You may not post attachments

You may not edit your posts

---

HTML code is Off

---