Join Date: Jan 2013
Location: Canada's East Coast
Posts: 1,487
Quote:
UFC runs a business and seem to be more qualified than us.

You can get all upset over the 35th best MW being cut after loss I guess.

Everyone wants it to be a 4th grade basketball game, where everyone gets a trophy.

Sure, Fitch had a real gripe. He is undoubtedly still a top 10 WW. But do we have to whine each time a guy is cut now?
UFC doesn't run the business, UFC is the business, Dana White, Joe Silva, and the Fertitta bros along with others run the UFC. As for being more qualified, can you elaborate a bit please? In what areas are they more qualified?
Riddle sort of has a point here, Dana runs a huge double standard on who gets cut, there's no denying that.
Quote:
Matt Riddle's been fighting for all of 4-5 years. He's in no position to call out anyone about 'lack of knowledge of the sport', let alone someone who's been exposed to it for decades and helped rebuild the UFC from the ground up. Matt Riddle, all marijuana discussion aside, is a complete meathead.
Well said CP, well said.
---
The poster formerly known as Cowgirl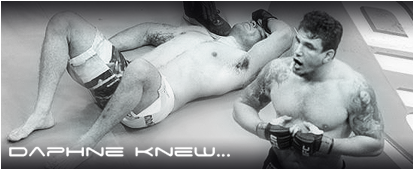 Thanks to Killz for the great sig!

Colossal-weight
Join Date: Jan 2010
Posts: 9,844
Quote:
UFC doesn't run the business, UFC is the business, Dana White, Joe Silva, and the Fertitta bros along with others run the UFC. As for being more qualified, can you elaborate a bit please? In what areas are they more qualified?
I'm sorry, I misspoke. The men you mentioned run a business along with much help.
Are you really this goofy in real life? Or is this a forum character?
Hmmmm. Maybe the fact that they took a bankrupt business and have ran in for a decade. And it is now a Billion dollar business that has seen great rise in popularity. Worked to get MMA sanctioned across much of the earth. Has more talent then it knows what to do with it. Has pretty much no competitors that are even in the same relhm as them.
I would think THAT makes them a bit more qualified than people here spending half their days talking on some bummy MMA forum.
Are you really this goofy?
Quote:
So why cut him based on marijuana? other fighters have done it or worse and are still around...
They usually doesn't cut off a 1st offence.
Repeated offenders like Marquardt and Anthony who repeatedly miss weight, and those who repeatedly test positive on drug tests do get cut.
Dana hasn't cut people recently, its been Joe Silva.
Silva cut Rich Attonito for taking a fight on late notice saying he could make weight and calling back the next day saying he couldn't.
If Riddle wants to point the finger at someone, Silva is probably the person he should be complaining about.
If nothing else being cut could teach Riddle to get his facts straight.
Riddle knew the rules going into the fight. You get caught once, could be just a stupid mistake, but twice? That's just ignorant.
Sent from
Verticalsports.com Free App
---
D. Cerrone | R. Souza | F. Werdum | R. MacDonald | M. McDonald | D. Maia | J. Mein | C. Condit
M. Coenen | S. Kaufman | A. Davis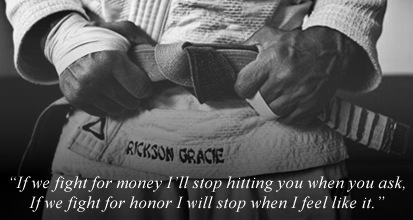 Riddle has already gone on the record stating he would probably not return to the UFC in the future since he doesn't like the direction the company is moving in, so his beef with White is likely to continue for a while.
Quote above taken from John8204


If the above is true then Riddle is indeed a buffoon, Riddle will never fight for the UFC again.
I hate it when someone gives it sour grapes after being fired, if Riddle disliked it so much why didnt he make a comment during a pre/post fight presser regards his feelings or why not ask to be released from his contract, im sure he would have been released if asked as he is a mediocre fighter at the UFC level.
---
TEAM GROTTY 2013
Stefan Struve
Donald Cerrone
Glover Texiera
Cub Swanson
Kim Dong - Hyun.
---
Last edited by Grotty; 03-21-2013 at

03:01 PM

. Reason: quote needed naming

Join Date: May 2008
Posts: 11,388
Damn that was career-suicide Riddle....nicely done
Lightweight
Join Date: Jul 2008
Location: Flint,Michigan
Posts: 1,806
He wasn't all there during TUF either. So I can't say that this is a complete surprise. All I can say is he'd better start looking into another line of work, because this one isn't going to be that lucrative for him if he's really this retarded.
Quote:
Well he should have been 3-2, he was given his win bonus for the Ring fight. Costa Philippou and Brad Tavares are a combined 10-2 in the UFC. So cutting him is fairly absurd.
Not at all. Fukada was a fairly unremarkable fight in low entertainment fights.
I also thought the Ring fight wasn't nearly the robbery people claimed it was.
My problem with this is that Riddle is clearly a stupid ******* stoner and probably was all of his life. The only sort of people who go to East ******* Strousburg are the type of stoner idiots that got Cs all the way through high school and couldn't go to a half decent college...and the asshole didn't even graduate.
I think it's pretty damn stupid to talk about a self-made multimillionaire not knowing anything about business.
---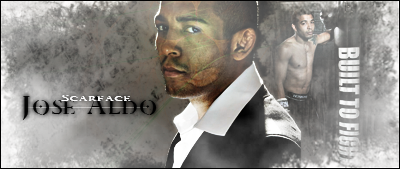 MMA Fanatic
Join Date: Nov 2012
Posts: 48
It is so outrageous how they are treating medical MJ in the ufc. You have huge bloated repeat offenders doing their thing, when hard working individuals with legit prescriptions are being discriminating on, wonderful.
And the thing with medical marijuana is that it isn't legel in over 40 states in the country nor does it permit you to use according to the state athletic commissions. Perhaps if he did some paper work he could get a therapeutic use exemption but he didn't.
---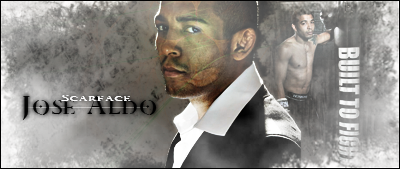 Currently Active Users Viewing This Thread: 1

(0 members and 1 guests)
Posting Rules

You may post new threads

You may post replies

You may not post attachments

You may not edit your posts

---

HTML code is Off

---