Bantamweight
Join Date: Oct 2012
Location: Canada, West Coast
Posts: 864
VADA has standing offer to oversee UFC drug testing program with 'no admin charges'
---
Quote:
VADA has standing offer to oversee UFC drug testing program with 'no administrative charges'
By Brent Brookhouse on Mar 21 2013, 1:25p@brentbrookhouse136
Dr. Margaret Goodman tells Bloody Elbow that VADA has offered to oversee an extensive blood and urine testing program for their fighters with no administrative fees.
Recent months have seen a noticeable uptick in the number of positive drug tests in the UFC. Over the last 6 months there have been nine disclosed positive drug tests in the world's largest fight promotion.
I reached out to Dr. Margaret Goodman of the Voluntary Anti Doping Agencey earlier today and asked if the UFC has asked for any assistance from VADA. Dr. Goodman provided the following statement:
Quote:
On 2/16/13, VADA sent a proposal to the UFC addressed to Lorenzo, Dana and Frank that VADA would help them set up a state-of-the art PED program with unannounced random testing for blood and urine. We indicated that there would be no adminsitrative charges at least for the first year. This would include education courses. We would use a WADA-accredited lab, certified doping collection officers and the results would go to the fighter, the UFC, the ABC/the official MMA record-keeper for the ABC, and the commission where the fighter held a license. I believe the UFC would save money, improve public confidence that fighters are competing clean, injuries would be less with fighters competing less on PEDs, and overall safety would improve. We also mentioned that although VADA no longer has THC in our testing panel, we would include it at their request. The testing would include EPO, hGH, CIR. To date, we have had no response, but we remain happy to discuss.
In short, this means that the UFC would have no fees to pay for this drug testing other than collection fees and the testing panel -- again, only from WADA-accredited labs. The actual program would be overseen and administered by VADA along with the education portion. So, VADA would basically make no money off of the UFC as they don't own or run the WADA-accredited labs that would receive the collection/testing panel fees.
This is a very serious offer and unannounced random blood and urine testing at basically the cutting edge of sport testing with a low cost could seriously benefit the UFC if they're serious about having the cleanest, safest sport possible. And, with more and more positive drug tests lately, could keep public confidence high.
Of course, year round random testing may lead to more positive drug tests before fights. Which would mean more cancelled bouts. So it is still to be seen if that is something the UFC has any interest in risking.
http://www.bloodyelbow.com/2013/3/21/4132102/vada-testi
Half of the roster would probably get suspended.
---
Rookie Hammer Squad 2015
Frankie Edgar - Dominick Cruz - Jorge Masvidal - Cat Zingano - Holly Holm
Quote:
Half of the roster would probably get suspended.
That's an understatement. Just like all other major sports organisations, the UFC won't accept such an offer as they are not interested in busting PED abusers, because every busted abuser is bad publicity. They are happy with the current testing as it gives the appearance to the mainstream audience that they do something against cheaters, in particular when they cut athletes who get caught, because they were too dumb to cycle correctly.
---
D. Cerrone | R. Souza | F. Werdum | R. MacDonald | M. McDonald | D. Maia | J. Mein | C. Condit
M. Coenen | S. Kaufman | A. Davis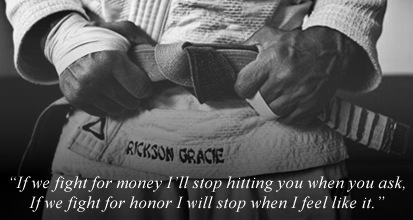 Join Date: May 2008
Posts: 11,230
I can see the majority of the roster shitting themselves right now.
---
Megaweight
Join Date: Mar 2007
Posts: 5,499
The real question is what would the cost be. The no admin charges just means they won't charge them for handling it. The UFC would still have to pay for every test, and probably pay for the people who randomly administer it. The "no admin test" sounds like "free blinker fluid refill" offer.

I'm not against it, I am just being realistic. Especially since part of VADA testing is a lot more tests, even that cost alone could be 3-4 times more costly.
MMA Fanatic

Join Date: Mar 2013
Posts: 34
Quote:
Half of the roster would probably get suspended.
agree
I guess we will see where the UFC really stands on this issue....
---
SMOOTH
This is pretty clearly VADA trying to trap the UFC into having to continue using them and paying them after the first year since once you start a program like this there is no going back.
MMA Fanatic

Join Date: Mar 2013
Posts: 34
---
Currently Active Users Viewing This Thread: 1

(0 members and 1 guests)
Posting Rules

You may post new threads

You may post replies

You may not post attachments

You may not edit your posts

---

HTML code is Off

---