Bantamweight
Join Date: Oct 2012
Location: Canada, West Coast
Posts: 864
UFC exec Marc Ratner asks NSAC to take softer stance on marijuana use
---
Quote:
UFC exec Marc Ratner asks NSAC to take softer stance on marijuana use

by John Morgan on Mar 21, 2013 at 4:10 pm ET

LAS VEGAS – If UFC exec Marc Ratner has his way, fighters testing positive for marijuana following bouts in Nevada would be treated very differently than those who are busted for using performance-enhancing drugs.

During Thursday's meeting of the Nevada State Athletic Commission's Steroid and Drug Testing Advisory Panel, Ratner asked that the commission evaluate how it handles fighters who test positive for marijuana.

"Society is changing," Ratner said. "It's a different world now than when I was on the commission. States are legalizing marijuana, and it's becoming more and more of a problem with fighters testing positive (for marijuana) and the metabolites."

Ratner, a former NSAC executive director, now serves as the UFC's Vice President of Regulatory Affairs. His comments at Thursday's meeting were given during the public comment portion of the agenda.

In 2012, the NSAC suspended welterweight Nick Diaz for one year when his post-UFC 143 drug test was positive for marijuana metabolites. The failed test was Diaz's second such result in Nevada after also testing positive for marijuana metabolites in 2007.

More recently, the NSAC suspended boxer Julio Cesar Chavez Jr. for nine months and fined him $900,000, which represented 30 percent of his $3 million purse for a September 2012 fight with Sergio Martinez.

Ratner suggested the NSAC needs to reconsider its position on such cases.

"Right now, I just cannot believe that a performance-enhancing drug and marijuana can be treated the same," Ratner said. "It just doesn't make sense to the world anymore, and it's something that I think has to be brought up."

NSAC Steroid and Drug Testing Advisory Panel member Dr. James Nave seemed to agree with Ratner's comments and recommended the board schedule a future meeting to address the issue.

"I remember when President (Bill) Clinton was president," Nave said. "Someone asked him if marijuana should be legal, and he said, 'Absolutely not. If it was, my brother would be dead.' That's not been that long ago, and look how fast society has changed on that.

"Although when you're an old man like me, you don't like society to change as fast as it should, the bottom line is if you're a smart old man, which I hope I am, you realize society is changing, and you better get your mindset around that. ... The bottom line is, I think that that's a big issue. It's an [issue] that we need to have our mind set on."

The UFC often acts as its own regulating body when competing in foreign territories lacking an official sanctioning organization. Such was the case earlier this month at UFC on FUEL TV 8 in Japan, where Alex Caceres tested positive for marijuana metabolites following his decision win over Kyung Ho Kang.

Following his positive test, UFC officials suspended Caceres for six months and required him to attend drug rehabilitation classes.

The NSAC's Steroid and Drug Testing Advisory Panel is tentatively scheduled to meet again in approximately 30 days. However, an official agenda has not yet been scheduled and there is no guarantee the panel will address marijuana use among combat-sports athletes at that time.

Any suggested changes to the commission's policy would then have to be approved by the NSAC before becoming an official part of the state's regulations.
http://www.mmajunkie.com/news/2013/0...-marijuana-use
Welterweight
Join Date: Jul 2008
Posts: 2,231
Ideally, marijuana should be fully legalized and accepted everywhere. But yes obviously anybody with a brain would agree that fighters should not be punished for taking a substance less harmful than caffeine which has no performance-enhacing qualities whatsoever.
At the very least the commissions should honor medical marijuana licenses, it is possible to be both a professional fighter and have anxiety issues. And frankly the focus should be on camps during steroid cycling periods not pre/post fight tests as they are not nearly as effective.
I'm gonna start Drunk Fight League, where the contestants fight each other in "weight classes" based on the amount of alcohol in their blood... that would be sweet.
---

Fedor, Mir, Lytle, Serra, Hendo, Chuck, Minowaman, Maynard, Forrest, Hunt
Pickett, Cerrone, Matt Brown, Bisping, Weidman, Barnett, Lawler


I'm in between on this - it shouldn't be viewed or punished the same as 'roids etc., but it can also be an aid to a fighter. It's not an aid to
everyone
, but for some, it is; it affects different people, well, differently. (one of the ways to get a medical marijuana prescrip is for pain relief, to make an obvious point)
This post is from someone who was perma-stoned from ~1986 to ~2003. (I think - can't remember for sure) I have experience in this matter.
Also, big LOL @ hellholming's post.
Colossal-weight
Join Date: Jan 2010
Posts: 9,844
Hell some posters on this forum think it is similar to PCP.
---
D. Cerrone | R. Souza | F. Werdum | R. MacDonald | M. McDonald | D. Maia | J. Mein | C. Condit
M. Coenen | S. Kaufman | A. Davis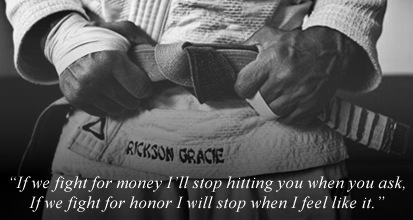 Yea smoking weed 2 weeks before a fight should not warrant a six month suspension. This should be obvious to anybody with a brain.
---
Sig credit: MC
~ Lifetime Membership sponsored by RustyRenegade ~
Super Heavyweight

Join Date: Sep 2008
Posts: 4,364
Exactly, why the hell should the NSAC allow fighters to get away with taking an illegal substance? Marijuana or cocaine it doesn't matter in this instance... Marijuana must cause stupidity for its users to not realize/accept this...
Quote:
Exactly, why the hell should the NSAC allow fighters to get away with taking an illegal substance? Marijuana or cocaine it doesn't matter in this instance... Marijuana must cause stupidity for its users to not realize/accept this...
I think it matters when some of the fighters that get caught have a medical exemption to use it. You can use TRT with a doctors note, why should marijuana be different?
Currently Active Users Viewing This Thread: 1

(0 members and 1 guests)
Posting Rules

You may post new threads

You may post replies

You may not post attachments

You may not edit your posts

---

HTML code is Off

---