Bantamweight
Join Date: Oct 2012
Location: Canada, West Coast
Posts: 864
Nick Diaz "Off the Record" Rule Changes Emerge from UFC 158 Weigh-Ins
---
Quote:
"Off the Record" Rule Changes Emerge from UFC 158 Weigh-Ins


Nick Diaz likes to spew a lot of conspiracy theories about how things go down in MMA. Diaz loved painting the picture of Georges St-Pierre being the UFC's golden boy prior to their UFC 158 meeting. It seems Diaz may have a bit of truth to go with his words.

In a video that's surfaced recently, Vice President of Business and Legal Affairs and Assistant General Counsel for the UFC Michael Mersch approaches Diaz on the day of the UFC 158 weigh-ins.

The conversation starts off like small talk with Mersch asking if Diaz is "good" but then things begin to get murky.

"Here, they're going to allow you and Georges to have an extra hour," Mersch says. "Just in case somebody doesn't make it. But the good news is, they don't count the decimal. If you're 170.2 it's 170. If it's 170.9. it's 170."

MMA fighters are given a one-pound allowance in non-title affairs but both competitors must hit the required weight exactly (or below it) in title contests.

"Why didn't we know that before?" asked a member of Diaz's entourage.

Although taken aback by the question, Mersch seems to keep going with his rehearsed spiel. The audio goes between audible and inaudible but you can make out some of Mersch's words.

"Should be fine, hopefully, other than that. Just so you guys are in the loop, if there's…" said Mersch.

Diaz's camp again asks why they weren't notified the day before but Mersch ignores the question and continues.


It's just something to keep in mind. That's kind of an off the record type of thing. But keep that in mind. As long as he's under 171, we should be good. But, there is a time period afterwards, for you and Georges only. All the other fighters have to make it the first time. Just letting you guys be in the loop, okay?

A member of Diaz's camp drops a perfect line to sum up the conversation, "that's a loophole. A Canadian loophole."

By just watching the video you can tell the conversation is very shady and something seems a little off. If St-Pierre's injured Achilles was really bad it's likely he couldn't have done as much cardio/weight loss activities as he would've liked and possibly came into UFC 158 a bit heavy.

Regardless of whether or not you think a conspiracy is afoot, it's clear that the rules were bent at UFC 158. Both Diaz and GSP were given an additional hour to cut weight and also were virtually given a pound allowance that shouldn't have been allowed.

Dana White, among others, love to point out the ongoing corruption that has plagued boxing for years but a video like this isn't going to make MMA look any better.
http://bleacherreport.com/articles/1...-158-weigh-ins
Video is still available here and it's still working as of 7:45 ET.
http://www.bjpenn.com/video-did-offi...-act-ufc-news/
Welterweight
Join Date: Jul 2008
Posts: 2,229
Dana White's slow descent down the same exact path of boxing continues. Very, very slowly...
The champion was sick so they gave both guys the same allowance rather than make it a non-title fight and punish Diaz. A fair judgement.
---
That is not dead which can eternal lie and withs strange aeons even death may die.
The weight doesn't matter the action does. Said for a while I was shocked they kept letting Diaz talk or that they put him on primetime. I'd guess he's probably a lot more correct about things than people like to admit.
Sent from
Verticalsports.com Free App
---
Think. It Ain't Illegal Yet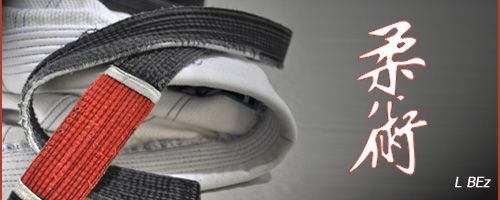 "Discipline Hurts Less Than Regret"
Flyweight
Join Date: Jun 2006
Posts: 406
I don;t think its a big deal. Did not impact the outcome of the fight in my opinion. IF GSP was that close to not making weight then his last week before the fight was probably not a good one making him weaker, not stronger and 1 hour would not help him.
---
Tripster
Removing this video looks very bad for the UFC.

It doesn't have much traction to gain though.
Being that I can't watch the video, I have a question for those who did:

Did this guy actually say "off the record"? Doesn't that phrase usually only apply to journalists?

I'm surprised he didn't mind the filming.
Currently Active Users Viewing This Thread: 1

(0 members and 1 guests)
Posting Rules

You may post new threads

You may post replies

You may not post attachments

You may not edit your posts

---

HTML code is Off

---