Is Rashad Head coach ??
---
Dan 'THE OUTLAW' Hardy
Mauricio 'SHOGUN' Rua
Alexander 'THE MAULER' Gustafsson
Brad 'ONE PUNCH' Pickett
John 'THE HITMAN' Hathaway
Frankie 'THE ANSWER' Edgar


Can a mod change the title of the thread? There has been more information that has come out since this was posted. Melvin is not back with Jacksons, which has been stated multiple times in this thread already.
Quote:
Originally Posted by
TheLyotoLegion
View Post
Rashad probably doesn't wanna admit failure, and realize Bones and Greg were right. He talked a lot about them before the Bones fight.
He'll have to face the facts if he loses though, his only loss under Jackson was to Machida back when no one knew how to fight him, he won the title, knocked out Chuck, got another title shot under them. He would have never lost to Diet Nog with Greg in his corner, and he'll be on a three fight skid if he can't beat Hendo.
Sent from
Verticalsports.com Free App
Thats probably it right there, he doesn't want to eat all his talk.
You're right though, he's got his back against the wall here and he knows it. Lets see what he does after this fight, because my bet is on hendo beating him and putting him at the crossroads.
---
2013 VIP FFL Champion
THE DRAGON RIDES AGAIN - 12/20/14
Machida - Alves - Cruz - JDS - Weidman - Condit - Pettis - Edgar - Cowboy - Dodson - Okami
Rather than post up a new thread decided to add this.
I do believe he's in "no man's land." Tough spot. He should grit it out with his current team.

Report: Melvin Guillard Not Welcome Back at Jackson's
On Sunday, UFC lightweight Melvin Guillard (pictured) announced he was leaving the Blackzilians to return to Greg Jackson's star-studded squad. Well, it appears Guillard tweeted too soon as it seems he's persona non grata at the famed Albuquerque gym.
According to MMAJunkie, Guillard inquired about a potential reunion through former teammates, who then relayed the information to the team's administration. Unfortunately for "The Young Assassin," the powers that be denied his request.
Although Guillard claimed he left Jackson's on good terms in October 2011, the camp's shot callers were reportedly upset over some things he said in interviews about his departure.
In addition, Guillard allegedly has two outstanding 2010 assault charges hanging over him from separate incidents in Albuquerque.
Authentic Sports Management, who is Guillard's most recent representatives, have been mum on the situation.
Despite following Jackson's lead towards the top of the UFC's steep 155-pound totem pole, which included five straight wins and a near title shot, Guillard chose to take his talents to the Blackzilians after losing to Joe Lauzon at UFC 136.
Guillard went just 1-3 under the Blackzilians' watch. The 29-year-old has lost two straight scraps and may be fighting for his UFC life in his next outing.
Guillard owns an extensive 30-12-2 (1 NC) professional record. He has lost eight of his 19 bouts inside the Octagon.
http://www.5thround.com/142706/repor...k-at-jacksons/
---
Marcus Aurelius: Tell me again, Maximus, why are we here?
Maximus: For the glory of the
Empire, sire.
Baked, not fried... the healthy choice.
I love how idiotic these journalists are that they can literally read the phrase "aggravated battery" and then headline an article with "assault charges".
The fact that people don't know the difference between the two is quite hilarious.
---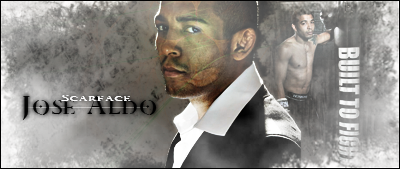 Quote:
I love how idiotic these journalists are that they can literally read the phrase "aggravated battery" and then headline an article with "assault charges".


The fact that people don't know the difference between the two is quite hilarious.
I'd be willing to bet that 95% of people don't the know the difference. And I think, as you alluded to, that's the fault of media. Everything gets grouped under 'assault'... perhaps news outlets decided it was a sexier term than 'battery'.
Quote:
Originally Posted by
Liddellianenko
View Post
All of those guys are part of camps. Black House and Team Quest. Actually, every UFC, Bellator, WSOF etc. pro fighter is part of a camp. Every single one.

Training solo with a coach is all fine and dandy until you need to actually spar or roll. You know, hit and and be hit by a live, RESISTING opponent instead of playing pretend with pads that don't hit back, which any Nancy can do and feel like Anderson Silva. But if playing pretend is all you've done lately, you're going to be in for a shock once inside the cage, when the guy taking the pillow's place actually socks you one.

And if you spar or roll with guys that have no clue on how to resist someone at your level, it's called a waste of time and child-beating. Hence the concept of a camp of fighters near the same level.

You watched a few videos of black house guys hitting pads with a coach and assumed that's all they do and never spar? Seriously copter where do you get these outlandish ideas lol? There's plenty of videos of Anderson sparring with Machida, Erick Silva, the Nogs, and so on, so I guess they're all in on the whole circle jerk thing.

The closest thing to what you're saying was Fedor with his backwoods Stary Oskol camp, and even he had Alexander to spar and roll with as well as a few B-leaguers in the 2nd half of his career and a good number of world champ level Sambo grapplers throughout.

I can understand not needing a giant fratboyish camp like Blackzilians, but your idea of anyone fighting at this level while going solo, hitting pads and practicing katas with some Mr. Miyagi is pure fantasy.
I don't even know how one gets so far off the mark.
I didn't say one becomes a world champion by hitting pads and never sparring.
I did say that the idea of a bunch of elite fighters sparring hard day in and day out breeding world champions has proven to be a fallacy....and an odd one at that considering the lengthy history of combat sport athletes sparring with mediocre journeyman or younger prospects at best.
And about Anderson, yeah he spars those guys one rare occasion, but not a single one of those guys is a regular part of his preparation for fights at X-Gym. There are also countless fighters that train with multiple coaches and go to multiple gyms.
GSP is associated with Jackson's, but all of his preparation is done with Firas and the only thing Greg Jackson does is go over some basic gameplans a few days before the fight....yet people act like GSP is training with Jon Jones on the regular and that must be how he's so good!
In reality, Tri-Star's an excellent gym with excellent coaches but Rory's the only one even close to GSP's level...the rest of the people that train that are fairly mediocre which is pretty standard for a regular MMA gym...which is why I don't particular understand these Blackzillian type camps that come around. Especially given that from what I saw in Rashad's primetime video, the facility is other shit. It just looks like they threw a bunch of top tier fighters in a little ass room and expect to succeed.
---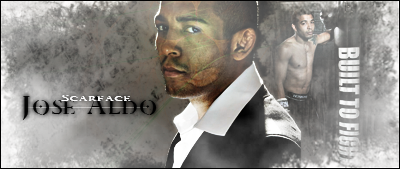 Guillard will forever be a mental midget no matter what camp he is with. He will always fold when put into a tough position and never be any kind of serious contender. But more then likely he will be in jail soon and that probably won't be the last time he is in the slammer. Can't fix stupid.
Currently Active Users Viewing This Thread: 1

(0 members and 1 guests)
Posting Rules

You may post new threads

You may post replies

You may not post attachments

You may not edit your posts

---

HTML code is Off

---