Diaz Cites Quebec Commission Irregularities, GSP Should Fight at 170 or Vacate Belt
---
Even when it's all over, it's not all over. At least that's the case with the UFC 158 main event between welterweight champion Georges St-Pierre and Nick Diaz.
The Diaz camp is accusing the Quebec commission of irregularities in how it handled the UFC 158 weigh-ins and drug tests, and is filing an official complaint.
A video posted to BJPenn.com shows UFC Senior Vice President of Business and Legal Affairs and Assistant General Counsel Michael Mersh explaining to the Diaz camp, just prior to weigh-ins, that St-Pierre and Diaz have an hour allowance, if needed, to make weight if either one of them misses the mark, something that was not available to the rest of the fight card.
Mersh went on to explain that the Quebec commission, the Régie des Alcools, des Courses et des Jeux, does not count decimals when weighing the fighters, so that for their bout, either fighter could weigh up to 170.9 pounds, but it would be recorded as 170 pounds, thus making weight.
This is counter to most other commissions in North America.
Quebec commission representative Joyce Tremblay confirmed such in an email to MMAFighting, but also declared that none of the fighters was in violation of the weights set for in their contract.
"I wish to inform you that, during UFC 158, no contestants exceeded the weight determined in their contracts," said Tremblay. "Currently, the Régie does take into consideration the maximum weight determined by contract when it carries out the weight-ins before a bout. However, our regulation on combat sports does not take decimals into account. Their consideration is a question of interpretation likely to be debated between the two parties under contract."
Jonathan Tweedale, a representative of the Diaz camp, on Tuesday issued a statement about the situation to MMAWeekly.com, accusing the commission of not operating within the contractually agreed upon parameters of the fight.
"The Quebec Commission's statement is a disappointing admission that the March 16 event was not conducted under the rules applicable to a UFC title fight – or under the rules the fighters contractually agreed to, upon which rules Mr. Diaz was entitled to rely under his bout agreement," wrote Tweedale.
"The contracted weight for this fight was 170 pounds. 170.9 is not 170, anywhere in the world, for a title fight," he continued. "There is no question what '170 pounds' means, in the bout agreement, as a matter of contractual interpretation.
"The Quebec Commission deliberately relaxed the rule in this case and, by its own admission, allowed their home-town fighter to 'make weight' even if he weighed more than the contracted weight."
Tweedale goes on to point out that the proposed one-hour of added time flaunts the commission's own rules, citing section 77 of the commission's regulations that does not allow time for a contestant to increase or decrease weight, and pointed out the "Quebec Commission's failure to supervise fighters' provision of samples in connection with testing for Prohibited Substances and Prohibited Methods."
Tweedale and Diaz's camp fell short of accusing St-Pierre of missing weight, instead targeting the Quebec commission's application or lack thereof of its own regulations and procedures and how it may have affected the legality of the fight.
He did note that an official complaint would be filed immediately and declared that St-Pierre should either agree to fight Diaz at 170 pounds or vacate the belt.
"In the circumstances," wrote Tweedale, "Mr. St-Pierre remains legally and ethically obligated to fight Mr. Diaz at 170 pounds or else vacate the belt in favor of those prepared to fight at welterweight."
http://sports.yahoo.com/news/diaz-ca...6648--mma.html
---
2013 VIP FFL Champion
THE DRAGON RIDES AGAIN - 12/20/14
Machida - Alves - Cruz - JDS - Weidman - Condit - Pettis - Edgar - Cowboy - Dodson - Okami
Diaz doing the smart move as opposed to what many think of him.
I found this all situation disgusting and would gladly take a win for Diaz on this matter just for shoving the Quebec commission and the UFC something up theirs!!!
---
McCall, Faber, Aldo, Nate, Nick, Lyoto, TBD, Hunt
Forever hanging in Anderson Silva nuts
Great story, Mr. Tweedale. Now, if you could just submit your evidence that GSP weighed in at more than 170 pounds, we can get this matter underway.

What's that? You have no evidence? Well, darn...
Amateur
Join Date: Sep 2007
Posts: 119
At least this will clear up the issue and make Canadian rules for weight-ins clear.

In before GSP nuthuggers stating "Who cares about .9lbs ?!"
Quote:
"In the circumstances," wrote Tweedale, "Mr. St-Pierre remains legally and ethically obligated to fight Mr. Diaz at 170 pounds or else vacate the belt in favor of those prepared to fight at welterweight."
LOL, "MR. DIAZ"... Sounds like Tweedale is speaking about a respectiful person instead of the punk everybody knows so well.
He could defiantly hold the title of " biggest cry baby " in the UFC. This is beyond silly. Getting kind of tired of hearing him complain all the time..
Wasn't Nick retiring? Oh wait, he says that after every fight. Nevermind.
---
You forget that this isn't just some brutal sport where everyones out to kill each other. Its much more like a game of physical chess.-looney liam
---
D. Cerrone | R. Souza | F. Werdum | R. MacDonald | M. McDonald | D. Maia | J. Mein | C. Condit
M. Coenen | S. Kaufman | A. Davis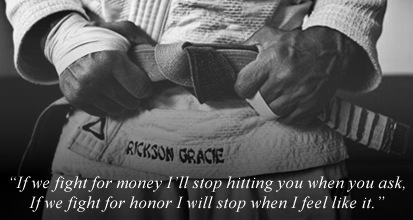 Currently Active Users Viewing This Thread: 1

(0 members and 1 guests)
Posting Rules

You may post new threads

You may post replies

You may not post attachments

You may not edit your posts

---

HTML code is Off

---