Bantamweight
Join Date: Oct 2012
Location: Canada, West Coast
Posts: 864
Nick Diaz is retired unless he gets St. Pierre rematch or Anderson Silva
---
Quote:
Helwani: Nick Diaz is retired unless he gets St. Pierre rematch or Anderson Silva
By Zane Simon on Apr 3 2013, 9:00p
Nick Diaz says he'll fight Georges St-Pierre or Anderson Silva, or he'll retire
Following his loss to Georges St. Pierre, Nick Diaz's messages were mixed. He talked about his desire to step away from the sport; about how he no longer had the desire to compete against younger fighters for his place in the division. And he talked about how he wanted to fight GSP again, or Carlos Condit, possibly Anderson Silva, if the opportunity presented itself. Although he spoke openly and adamantly, fans and media alike were left unclear as to what exactly the next step in Diaz's career was.
Now, three weeks after his post fight statements, Jonathan Tweedale, Nick Diaz's legal rep. issued a statement to clear the air... sort of. Speaking on UFC Tonight, Ariel Helwani released the following information, direct from Tweedale:
Quote:
"Right now Nick is retired, unless he gets rematch with Georges St-Pierre or the big Anderson Silva fight. Apparently if he doesn't get those, he's going to remain retired."
Worth noting here is that this is coming from Nick Diaz's legal team rather than Nick himself, which is somewhat more meaningful. It's not an offhand quip in response to a question, but a carefully considered public statement of where he's currently at in his career.
That being said, I'd still take it with a gigantic mound of salt. Fighter retirements are cheap, and more likely than not this is the first of many maneuvers to ensure that Diaz's next fight is a big one. UFC 158 sold incredibly well, and it made Diaz, and the UFC a lot of money. He can afford to wait them out right now to get just the fight he wants. That may not be a fight with GSP or Anderson, it may be another fight with Condit, or a title shot if GSP loses (as unlikely as that whole scenario may be). All this really means is that, one way or another, we shouldn't expect to see Diaz fighting again soon this year.
As the saga of Rampage Jackson showed, Dana & Co. are more than willing to work with problem fighters through difficult stretches. But history has also proven that they won't hesitate to show big names the door when relationships become too acerbic.
Maybe March 16th, 2013 really was the last time we'll see Diaz in the UFC. Maybe he really, once and for all, has had enough of fighting. Or maybe, just maybe, he'll get that shot at Anderson. This is just the beginning, even if it's the beginning of the end.
http://www.bloodyelbow.com/2013/4/3/...lva-retirement
Weidman gets injured and Diaz pulls a Chael Sonnen...roflz! How about that...
---
Marcus Aurelius: Tell me again, Maximus, why are we here?
Maximus: For the glory of the
Empire, sire.
Baked, not fried... the healthy choice.
Banned
Join Date: Aug 2010
Location: Idaho
Posts: 2,848
Goodbye Nick.
The Just Bleed crowd will miss you.
Goodbye, sweet prince! May a cloud of smoke guide thee back to Stockton.
---
That is not dead which can eternal lie and withs strange aeons even death may die.
I got love for the kid stockton but win a few f***in fights in the UFC this time around before you demand Anderson... smh
---
_RIVALS TOP 10

ANDERSON "THE SPIDER" SILVA
JAKE SHIELDS
NICK DIAZ
EDDIE ALVAREZ
JUNIOR "CIGANO" DOS SANTOS
GILBERT MELENDEZ
MAMED "THE CANNIBAL" KHALIDOV
HECTOR "SHANGO" LOMBARD
CAIN VELASQUEZ
GEGARD "THE DREAM CATCHER" MOUSASI

Not really surprised. It's a shame Nick has the mental issues that he has, there are alot of fun matchups to make with him in the UFC. Oh well he'll be back I guess when he's done being mad about everything for a while.
---
All it would take is for someone to call him out.
---
If you don't read the papers you're uninformed. If you do read the papers you're misinformed.
Loses two in a row demands a title shot or a super fight, LMAO he has some crazy ideas about who he is and what his place in the sport is.
---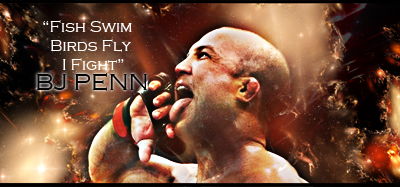 "If you get hit and it hurts hit him back you not knocked out yet."-Joe Doerksen
The Toxic Terrors (FFL)
Demetrious Johnson*Eduardo Dantas*Emanuel Newton*Will Brooks*Michael Page
Currently Active Users Viewing This Thread: 1

(0 members and 1 guests)
Posting Rules

You may post new threads

You may post replies

You may not post attachments

You may not edit your posts

---

HTML code is Off

---