Welterweight
Join Date: May 2006
Location: TN
Posts: 2,163
Quote:
Originally Posted by brownpimp88
The athletic commissions would never sanction a tournament.
I am sure for the right fees and such it could happen... or they can always do an "Overseas" type of event.. where they could get it approved.. assuming they even want to do an open weight tourney
an open weight tourney wont happen.....a regular might, but you'd have to spread it over the course of a few events
I think this was more of a hypothetical(sp?) question.
---
What is it that is going to be on your mind when you're on your death bed? Will it be the tedious years of 9 to 5, or the memory of some great acheivement. Maybe a moment you stood in glory to the applause of millions.
-Evan Tanner
Megaweight

Join Date: Apr 2006
Location: Everett, MA
Posts: 5,961
yea it was totally hypothetical..i know this would never happen but what if?? come on guys lets get a good analysis on this..am i the only one intrigued by this??
---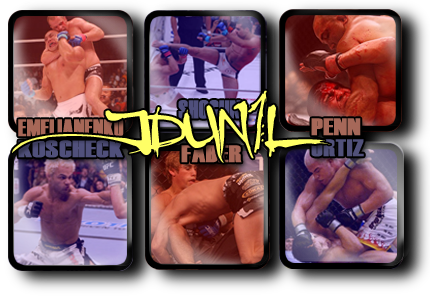 Mancrushes
1.Shogun
2.BJ
3.Fedor
4.Kos
5.GSP
Im in Porno's
Quote:
Originally Posted by jdun11
I Doubt It Would Happen Bu Lets Debate This..
Tim Sylvia Vs. Babalu

Andre Arlovski Vs.wanderlei Silva

Brandon Vera Vs.jeff Monson

Chuck Liddell Vs Rich Franklin

Tito Ortiz Vs Matt Hughes

Sylvia
Arlovski
Monson
Liddell
Hughes
ok so you've got 10 guys lol max tourney can be 8......so well take Monson/Vera out
Arlovski over Sylvia
Liddell over Hughes
Arlovski/Liddell draw when they both knock eachother out lol
Megaweight

Join Date: Apr 2006
Location: Everett, MA
Posts: 5,961
u got hughes beating tito ur crazy..tito beat hughes when the faught in the king of pancrase tourney in 2001...interesting pick i just disagree with u..i d like to see aa vs chuck that would be sick
---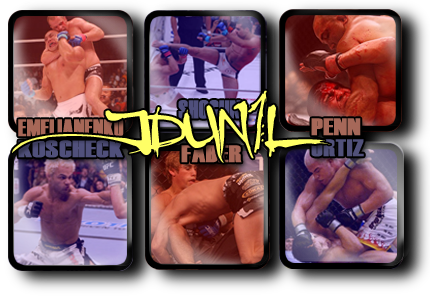 Mancrushes
1.Shogun
2.BJ
3.Fedor
4.Kos
5.GSP
Im in Porno's
Currently Active Users Viewing This Thread: 1

(0 members and 1 guests)
Posting Rules

You may post new threads

You may post replies

You may not post attachments

You may not edit your posts

---

HTML code is Off

---