Megaweight

Join Date: Apr 2006
Location: Everett, MA
Posts: 5,961
Ufc Open Weight Grand Prix??
---
I Doubt It Would Happen Bu Lets Debate This..
Tim Sylvia Vs. Babalu

Andre Arlovski Vs.wanderlei Silva

Brandon Vera Vs.jeff Monson

Chuck Liddell Vs Rich Franklin

Tito Ortiz Vs Matt Hughes

Out Of These Ten Guys, I Think Sylvia Matches Up Well With Everyone There..i Think He Sucks But I Would Have To Make Him The Favorite..who Would Be Goin To The Finals 5..i Got Tito, Chuck, Vera, Sylvia, And The Tuffest Match Of The Night Would Go To Silva Via Decision..ACTUALLY AFTER THINKING THIS FIGHT OUT ALITTLE MORE I THINK ARLOVSKI'S REACH WOULD GIVE WANDY TROUBLE LOOK FOR AA TO TAKE THIS ONE
---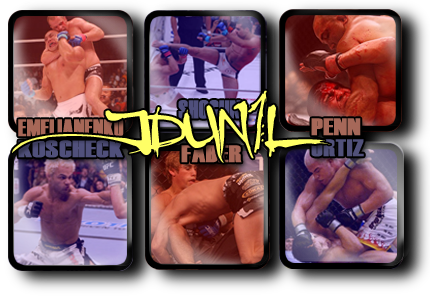 Mancrushes
1.Shogun
2.BJ
3.Fedor
4.Kos
5.GSP
Im in Porno's
Jeff Monson's got the best chance i think, hes big enough to brawl with the big guys and hes also pretty quick and has the wrestling skills to go against guys like Tito and Hughes. I've went up to olympia WA where he was about 2 months ago to meet the guy and he's HUGE in size.
---
What is it that is going to be on your mind when you're on your death bed? Will it be the tedious years of 9 to 5, or the memory of some great acheivement. Maybe a moment you stood in glory to the applause of millions.
-Evan Tanner
This is SPARTA!
Join Date: Apr 2006
Location: Houston, Texas
Posts: 5,495
They should do an annual Open Weight Tournaments. I would put my money on Arlovski. I would like Ortiz to go far in the tournament.
---

MMA Fanatic
Join Date: Jun 2006
Posts: 76
yeah well my money would go to arlovski or franklin. . . . . but more towards arlovski. . .
Out of these names....there is no way Franklin or AA would be in the finals. Weak chin #1 and #2...Wandy or Liddell would take it. Wandy would not allow AA or Franklin to sit back and pick their shots, so they're out. I think Vera would do well. Ortiz and Hughes would be gone the second they face a striker. I think it would come down to Tim, Vera, Wand, and Chuck. I think Vera could beat Timmah and whoever wins the Wand vs Chuck would KO Vera.

But as a side note UFC NEEDS to have a LW GP to establish that division.
Megaweight

Join Date: Apr 2006
Location: Everett, MA
Posts: 5,961
i used to say all the time that it if this happened arlovski would take it..but after watchin his last fight vs sylvia, i dont feel the same..i think chuck and wandy would struggle against sylvia and the only one i think that could beat sylvia would be vera, but i dont think vera could beat chuck or wandy..im curious as to who u guys think would win if arlovski and silva faught..or chuck vs aa... i think aa's reach would bother both fighters and he would win a decision
---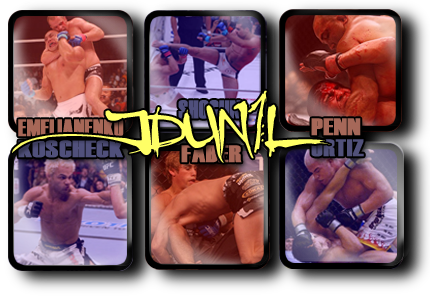 Mancrushes
1.Shogun
2.BJ
3.Fedor
4.Kos
5.GSP
Im in Porno's
Franklin weak chin i dont think so, i believ it would be a superb standup with Chuck liddel with the iceman chopping him down with inside kicks then nice uppercuts as franklin closes in. Sylvia good power but against Arlovski would lose 3rd time round to submission definitely, i mean look at last fight was that really Arlovski at his best?
---
TEAM GROTTY 2013
Stefan Struve
Donald Cerrone
Glover Texiera
Cub Swanson
Kim Dong - Hyun.
UFC will never have open weight bouts again, due to risk of injury to smaller fighters....granted some would be able to at least hang with the bigger guys, it just wouldnt happen......and if it did, Iceman would reign supreme....or maybe Sylvia as much as I had to admit that
Yeah, NSAC would never let an open weight tourney happen. As of right now fighters cant fight twice in the same night either.
---
Q: He(Wanderlei Silva) said he's really looking forward to fight you in the finals.

A: (Mirko CroCop) Thats his problem.
SugaRUSH!
Join Date: Jun 2006
Location: Surrey, Canada
Posts: 3,807
The athletic commissions would never sanction a tournament.
Currently Active Users Viewing This Thread: 1

(0 members and 1 guests)
Posting Rules

You may post new threads

You may post replies

You may not post attachments

You may not edit your posts

---

HTML code is Off

---