Bantamweight
Join Date: Oct 2012
Location: Canada, West Coast
Posts: 864
Report: Ilir Latifi cut 26 pounds in three days to make weight for UFC on FUEL TV 9
---
Quote:
Report: Ilir Latifi cut 26 pounds in three days to make weight for UFC on FUEL TV 9 in Sweden
By Jesse Holland on Apr 5 2013, 1:59p 
Sounds like someone owes their kidneys an apology...
I guess that makes "deep waters" somewhere around the two-minute mark?
Ultimate Fighting Championship (UFC) light heavyweight headliner Ilir Latifi, who stepped in to replace the injured Alexander Gustafsson earlier this week (see why here), made weight for his UFC on FUEL TV 9 main event opposite Gegard Mousasi by weighing 206 pounds.
See for yourself right here.
That's about 26 pounds less than where "The Sledgehammer" started, according to a report from our friends over at Kimura.se:
Quote:
Ilir weighed 105 kg on Wednesday, and earlier today he weighed in at 93.4 kg. In three days he was stripped away approximately 12 kg.
One kilogram = 2.20462 pounds.
While drastic, weight cutting of this magnitude is not uncommon. Chris Weidman underwent a similar drop to prepare for Demian Maia on super-short notice ahead of UFC on FOX 2 back in early 2012 (see how much the "All American" had to lose here).
It was not without consequence.
Weidman won a close unanimous decision over the Brazilian grappler in a putrid performance in "The Windy City," but was aided by Maia's equally abysmal conditioning. If Latifi plans to use his wrestling and top control to upset the heavily-favored Mousasi at tomorrow's event in Sweden (results here), he won't have a lot of time to do it.
http://www.mmamania.com/2013/4/5/418...-fuel-tv-9-mma
Flyweight
Join Date: Jan 2010
Location: Cork, Ireland
Posts: 498
Can't see it being competitive with such rapid weight loss. As if he wasn't already handicapped by stepping in on short notice against a vastly superior fighter.
...Dang. That was a vigorous weight cut. If Gegard finds his range early and starts blasting with sick leg/body kicks, that drastic weight cut will definitely show in the first round. Latifi will gas quickly. Gasing early against a striker like Gegard is too dangerous. Ilir needs to put Mousasi on his back ASAP and use his size to control Gegard and wear him down. If Latifi gases early getting picked apart, it will be a short night for Gus' training partner...
Super Heavyweight

Join Date: Sep 2008
Posts: 4,364
He doesn't seem to have a great gas tank to begin with either. I expect Mousasi to weather an early onslaught and then pick him apart. Too bad because with a good gas tank this fight would likely be far more competitive then many would guess.
---
2013 VIP FFL Champion
THE DRAGON RIDES AGAIN - 12/20/14
Machida - Alves - Cruz - JDS - Weidman - Condit - Pettis - Edgar - Cowboy - Dodson - Okami

Join Date: Oct 2006
Location: Wa
Posts: 2,550
They're both gonna gas, just a matter of who first, and with that type of weight cut, I know who to put my money on. That is, if it makes it out of the 1st.
---
_________________________________________________
_________________________________________________
Outlook not so good for this guy.
---
mad props: Toxic
Mo gassed horribly against Mousasi and still took him down with ease
---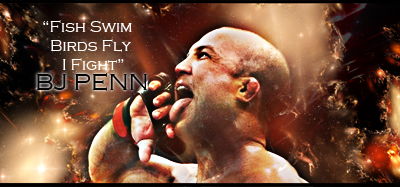 "If you get hit and it hurts hit him back you not knocked out yet."-Joe Doerksen
The Toxic Terrors (FFL)
Demetrious Johnson*Eduardo Dantas*Emanuel Newton*Will Brooks*Michael Page
Currently Active Users Viewing This Thread: 1

(0 members and 1 guests)
Posting Rules

You may post new threads

You may post replies

You may not post attachments

You may not edit your posts

---

HTML code is Off

---