Debutants in main event?
---
I am aware it was a short notice fight and the UFC didn't have better options and much respect to both guys, but when was the last time two debuting fighters in the UFC fought in the main event?
did that ever happen before? or was that a monumental event that will probably not be repeated in the future?

p.s. exclude tuf finals due to them coming from a reality show, and the women's main event.
---
Following: Cain , JDS, Werdum, Shogun, Machida, Weidman, Pettis, Aldo, Melendez
Patrick Cote moved up to LHW and fought Tito Ortiz in the main event and his debut at UFC 50
---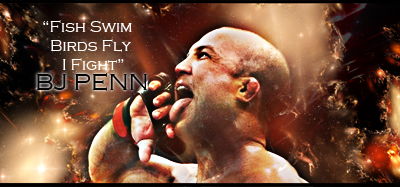 "If you get hit and it hurts hit him back you not knocked out yet."-Joe Doerksen
The Toxic Terrors (FFL)
Demetrious Johnson*Eduardo Dantas*Emanuel Newton*Will Brooks*Michael Page
Dominick Cruz made his UFC debut in the main event as Champ no less.
But of course that's not shocking.
Sent from
Verticalsports.com Free App
---
2013 VIP FFL Champion
THE DRAGON RIDES AGAIN - 12/20/14
Machida - Alves - Cruz - JDS - Weidman - Condit - Pettis - Edgar - Cowboy - Dodson - Okami
Anderson Silva, Jeremy Horn, Nate Marquardt, Maurice Smith Igor Zinoviev, John Lober, Takanori Gomi and Anthony Pettis also all debuted in the main event.

BJ Penn, Bas Rutten, Dan Henderson, Dan Severn, Frank Shamrock, Randy Couture, Vitor Belfort (2X) all redebuted in the main events
somebody please rep this John guy for me. I cant without spreading some around first. he pwnd this thread.
Well I didn't get them all right

Steve Jennum (UFC 3)
Igor Zinoviev (UFC 16)
Jeremy Horn (UFC 17)
Bas Rutten (UFC 18)
Guy Mezger (UFC 19)
John Lober (UFC Brazil)
Marco Ruas (UFC 21)
Tedd Williams (UFC 24)
Wanderlei Silva (UFC 25)
Dan Severn (UFC 27)
Randy Couture (UFC 28)
Randy Couture (UFC 31)
Vitor Belfort (UFC 37.5)
Ken Shamrock (UFC 40)
Frank Trigg (UFC 45)
Patrick Cote (UFC 50)
Nate Marquardt (UFN)
Jeremy Horn (UFC 54)
Royce Gracie (UFC 60)
Anderson Silva (UFN 5)
Sean Salmon (UFN 8)
Sam Stout (UFN)
Spencer Fisher (UFN)
Dan Henderson (UFC 75)
Phillipe Nover (TUF)
Efrain Escudero (TUF)
Carlos Condit (UFN)
Vitor Belfort (UFC 103)
Roy Nelson (TUF)
Brendan Schaub (TUF)
Takanori Gomi (UFN)
Court McGee (TUF)
Kris McCray (TUF)
Alistair Overeem (UFC 141)
Mayhem Miller (TUF)
Dominick Cruz (UFC Live)
Anthony Pettis (TUF)
Liz Carmouche (UFC 157)
Ronda Rousey (UFC 157)
Gregard Mousasi (UFC on Fuel)
Ilir Latifi(UFC on Fuel)

Now Ken Shamrock, Randy Couture and BJ Penn returned many times for "super fights", "retirement" and for "Co-Main Events". But I believe that is everyone, so to answer the

OP's question...excluding women and TUF finales

Sam Stout and Spencer Fisher both redebuted on an Ultimate Fight Night they did fight in the UFC before but they fought someone else and returned for the main event.
I think he wanted to know if 2 fighters making their debut have ever fought against each other in the main event - not just 1. So I think excluding TUF fighters and Rousey and Carmouche that was the first time that 2 people have had their first fight as a main event
whooooooooooooooooooooosh.
You guys all missed the point of the thread entirely. OP asked if there were any other times when
both
fighters in the main event were making their UFC debuts.
Not to my knowledge OP. (other than the ladies).
---
mad props: Toxic
Quote:
somebody please rep this John guy for me. I cant without spreading some around first.
he pwnd this thread.
That's interesting, considering that it did not answer the question of the OP, which was
both fighters
making their UFC debuts.
However, I would rep him if I could considering he brought some interesting information
---
Following: Cain , JDS, Werdum, Shogun, Machida, Weidman, Pettis, Aldo, Melendez
yeah thats what I get for reading the thread title and not so much the OP. theres still some cool info in this thread
Currently Active Users Viewing This Thread: 1

(0 members and 1 guests)
Posting Rules

You may post new threads

You may post replies

You may not post attachments

You may not edit your posts

---

HTML code is Off

---