View Poll Results

: Your prediction

Ben Henderson (c)
46
77.97%
Gilbert Melendez
12
20.34%
Draw
1
1.69%
Voters: 59. You may not vote on this poll
Megaweight
Join Date: Mar 2007
Posts: 5,499
Quote:
I'd like to see Melendez vs Edgar now, with the winner obviously getting another shot at Bendo.
I like that, I really do.


Join Date: Jan 2013
Location: Canada's East Coast
Posts: 1,487
Quote:
I did'nt see any controversy at all. Their first fight was close but Bendo did win, then Bendo convincingly beat Frankie a second time just to hammer it home. The only thing controversial is that people haven't accepted that Bendo is better than Frankie and a very gifted champion who excels in many areas of the sport.
I actually hate Edgar with a passion.
Sent from
Verticalsports.com App
---
The poster formerly known as Cowgirl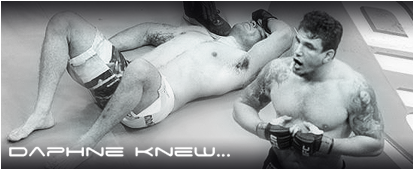 Thanks to Killz for the great sig!

Bendo is like GSP in that both are very athletic with excellent conditioning. I'd say Bendo has the better chin, but isn't as dominant. Pettis can take it, he has the tools and not just cuz he beat em before. If it weren't for the Aldo fight we'd be discussing Pettis vs Bendo part 2. Strange how Pettis wants to challenge Aldo. He must respect the hell out of em and want to hold two titles. That's a tough fight to call.
---
Marcus Aurelius: Tell me again, Maximus, why are we here?
Maximus: For the glory of the
Empire, sire.
Baked, not fried... the healthy choice.
Flyweight
Join Date: Sep 2006
Posts: 329
The
Fight Metric
on this is pretty decidedly Henderson.
That said, this is exactly why Dana says "Don't leave it in the hands of the judges". That fight could have been 48-47 either way, of 48-48. Nobody WON that fight. For that matter, nobody lost. This is like a street fight where the friends pull them apart cause the cops are coming, and they both already have records. Nuthin' got settled here.
Strikeforce did itself proud tonight.
melendez won that fight, no bs, fair and square!
---
it was a really close fight but melendez won the 1, 2 and 5. he put it on benson for the first 2 rds. had him backpedaling
him for 3 rds. gil was controlling the pace and dictating where the fight takes place at and that was standing. gil was making it strictly a boxing match, all bensons shot were getting shrugged off and gil was outboxing benson for the majority of the fight even rocking him multiple times, you could see it in benson face the frustration he had of not getting the TD . all benson did was land a few kicks and a couple of TD's when gil slipped but he immediately got back up with minimal damage. Gil won that match based on aggression, octagon control and boxing damage.

also

punches to face > kicks to body/legs.
stuffing Takedowns > getting a pos. off a slip.
putting pressure/aggressive > backpedaling.

whos with me for a immediate rematch?
---
Supporting UFC heels since 2009

-Lesnar
-Rousey
-Mir
-Ortiz
-Bones
-Bisping
-Rampage
-Koscheck
-Diaz Bros
MMA Fanatic
Join Date: Oct 2010
Posts: 84
Quote:
I think Aldo will dominate Bendo when he moves up. Henderson fights too reserved when he's champion unless he finds out early that he can control the fight like against Diaz. Aldo will pick him apart.
As I said late in my post....Henderson is not in the rarified air of an Aldo or Jones. So I don't disagree with your observations.
Actually, your remark "Henderson fights too reserved when he's champion unless he finds out early that he can control the fight like against Diaz"....I think is right on point....& in my post I mentioned that I think GSP does that too big time.
I guess I would like to see Aldo fight Henderson because I like to watch Aldo fight....and I think a fair amount of people would see Henderson as the bigger stronger fighter if Aldo has to put on 10 pounds.
And even Aldo doesn't have legs like Hendersons.....although he sure kicked Fabers legs into oblivion....& I don't mean I think it's a weakness for Aldo.....I really haven't seen any in Aldo.
But I think if that fight did get made at 155....it might be that the odds would be closer than they should be making Aldo a nice way to pick up some $$$$$$$.
I would certainly bet on Aldo....but I don't think it would be the Cakewalk that you envision.
Quote:
That's exactly how I saw it as well. I watched the fight with the sound off, too (had some Slough Feg playing instead) and I swear it gives you a less biased viewing experience. The announcers add excitement at times, but they also tend to hang off one of the fighters nuts too much.
I agree, I have been watching most fights on mute for a few years now, it defiantly makes for a better viewing experience to me..
Amateur
Join Date: Oct 2012
Posts: 150
Does anyone else think the proposal looked eerily scripted?

"I love you. Will you marry me?"

"Yes" *huge smile*

Seriously? One of the, if not the biggest moment in your life and there wasn't a trace of genuine, ecstatic surprise?

Can't wait till Pettis murders him.
Quote:
I actually hate Edgar with a passion.
I don't, Edgar is a warrior and one of the best there is. I'd like to see him back at 155.
Quote:
Originally Posted by
the bad guy 13
View Post
whos with me for a immediate rematch?
nah, rematches are boring.
---

Fedor, Mir, Lytle, Serra, Hendo, Chuck, Minowaman, Maynard, Forrest, Hunt
Pickett, Cerrone, Matt Brown, Bisping, Weidman, Barnett, Lawler


Currently Active Users Viewing This Thread: 1

(0 members and 1 guests)
Posting Rules

You may post new threads

You may post replies

You may not post attachments

You may not edit your posts

---

HTML code is Off

---