Quote:
Well as i said the question had nothing to do with the argument. I was just asking out of my own curiosity...
There needs to be some context bro! If I was drunk and in a stupid mood, I would go into the Silva room. But - and I say this in all seriousness - Right now, today, I would choose Hendrix. I'm really curious about that fight. And most importantly, its at WW. It's the best WW championship matchup we've had for *years* in my opinion. I really want to see it bad.
Yea obviously Silva gets priority over Johny Hendricks. Why wouldn't he?

It doesn't matter though, GSP will never agree to fight Anderson. Ever.
---
Sig credit: MC
~ Lifetime Membership sponsored by RustyRenegade ~
Colossal-weight
Join Date: Jan 2010
Posts: 9,844
Don't worry guys, GSP wants no part of Silva.
Helwani noted Hendricks is not at 100% and people are actually complaining that we might get to finally see the super fight everyone has been waiting for instead?
Would rather Hendricks get a shot. I've always been torn on a mega fight like GSP/Silva because I'd rather someone like a Sonnen or a Hendricks be the one to hand them their first loss in ages, but GSP/Silva would be one of the biggest fights of all-time for sure. Anything less than Silva or Hendricks for GSP's next fight would be ridiculous and unacceptable.
---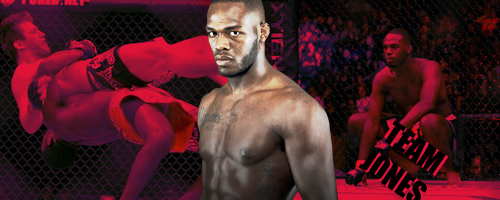 Amateur
Join Date: Jul 2010
Location: on the toilet, laptop on my knee
Posts: 187
GSP vs Silva should definitely be the number 1 priority imo.

Both guys have been a level above the best fighters in their respective weight classes for a long time. GSP has been champ for 5+ years, with 10 consecutive title defenses. Silva's streak is even more impressive.

To have two fighters as accomplished as GSP and Silva fighting at the same time, separated by only 15-20 lbs, is a once in a lifetime opportunity.

This fight should be at a catchweight so that no titles are on the line. GSP absolutely should not be moving up to middleweight permanently, but at 177.5 or 180 all he would have to do is bulk up a bit more and cut a but less. Then they can go back to their divisions.

I just can't understand how so many people can say they are not interested in GSP v Silva. Its not just a super fight, it is THE super fight.
Quote:
I have a question for the both of you. (Just my own curiosity)

If there were 2 rooms and one was playing the GSP vs Hendricks fight and the other was playing the GSP vs Anderson Silva fight. BUT you could only walk in to one room and never get to watch the other fight or know the result. Which room would you walk in to???

Again this isnt to continue the argument im just curious what your choice would be.
Were you talking to me? I think there is a chance you were but mis quoted perhaps. Silva vs GSP is the room I'm looking for. But it would seriously suck to not get to chill in the Hendricks vs GSP room.
Bantamweight
Join Date: Nov 2009
Posts: 952
I would love to see GSP vs Silva have wanted that since the Abu Dahbi fight. Its way bigger and way more interesting then Hendricks although Hendricks is interesting as well.
Banned
Join Date: Aug 2010
Location: Idaho
Posts: 2,848
I'm not interested in GSP vs. Silva because I think it's a very predictable fight and and GSP has no real reason to take it. I'm not a Hendricks fan and I'm tired of his whining but he deserves his damn shot, or should be allowed to wait for GSP to fight Silva.
Currently Active Users Viewing This Thread: 1

(0 members and 1 guests)
Posting Rules

You may post new threads

You may post replies

You may not post attachments

You may not edit your posts

---

HTML code is Off

---