View Poll Results

: Did Gil get robbed?

Yes Gil Won
24
29.27%
No Bendo Won
58
70.73%
Voters: 82. You may not vote on this poll
Frankie Edgar would like a word with you haha
I have watched this fight 4 times now, and my opinion stays the same. I still think Gil won 1,3,5. Round 2 was even for me and Bendo took the 4th. Though Rd 5 was close so I can see why he may have took the round. I'd like a rematch, but lets have Gil crush the other guys in the division and let him come back stronger
Quote:
Frankie Edgar would like a word with you haha


I have watched this fight 4 times now, and my opinion stays the same. I still think Gil won 1,3,5. Round 2 was even for me and Bendo took the 4th. Though Rd 5 was close so I can see why he may have took the round. I'd like a rematch, but lets have Gil crush the other guys in the division and let him come back stronger
Edgar needs to rework his gameplan. You can't take that kind of damage for the first two rounds, then expect that slowly overtaking your opponent is going to pay off. He has to start faster or he will keep losing.
Sent from
Verticalsports.com Free App
---
D. Cerrone | R. Souza | F. Werdum | R. MacDonald | M. McDonald | D. Maia | J. Mein | C. Condit
M. Coenen | S. Kaufman | A. Davis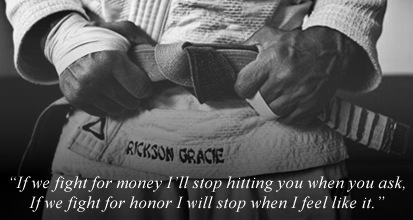 Flyweight
Join Date: Mar 2011
Posts: 290
Kind of surprised that people are giving Bendo the fifth round. I thought Gilbert definitely landed the cleaner shots that round.
Colossal-weight
Join Date: Jan 2010
Posts: 9,844
Quote:
I thought Bendo won but I was vastly more impressed with Melendez, guy came to fight and put on the arguably best performance of his career. I am not lining up to see a rematch for that very reason though. While Gil was at his absolute best I am not sure that it was one of the better performances from Bendo and I was honestly surprised the fight was so close but would not expect to see it a second time.
Why aren't you interested or expecting a rematch? I think Melendez beats everyone at LW besides maybe Josh Thomson or Maynard...but I'd pick him to win if those fights were ever made.
It wasn't fight of the year, but it was a good fight. And I certainly foresee them meeting again.
Currently Active Users Viewing This Thread: 1

(0 members and 1 guests)
Posting Rules

You may post new threads

You may post replies

You may not post attachments

You may not edit your posts

---

HTML code is Off

---