Quote:
I dont really think that Nate is on the decline, I just think that there is a readily available blueprint for beating him (or nick for that matter). Thomson is a crafty vet who had the right skill set to give him fits.Fights with guys like Pearson, Noons, or anyone who cant wrestle will still favor Nate.
Regardless of how you fee about them its hard to deny a guy on a two fight skid is on the decline and looking to rebound.
---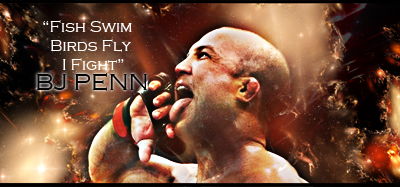 "If you get hit and it hurts hit him back you not knocked out yet."-Joe Doerksen
The Toxic Terrors (FFL)
Demetrious Johnson*Eduardo Dantas*Emanuel Newton*Will Brooks*Michael Page
Quote:
Regardless of how you fee about them its hard to deny a guy on a two fight skid is on the decline and looking to rebound.
I don't think that means he is on the decline, he is just fighting top competition and finding out that he is not really as elite as everyone had thought. That is kind of like saying that Frankie Edgar is on the decline after losing three straight (his three straight were close decisions to the number one fighter in there division). A fighter is one the decline when he starts losing to guys that shouldn't be in the same cage as them (like when Chuck lost to Jardine or Franklin recently lost to Cung Le).
Banned
Join Date: Aug 2010
Location: Idaho
Posts: 2,848
He needs to change his game up. His striking and jiu-jitsu are both extremely solid but his overall defense is horrible, especially when it comes to kicks and wrestling. That stance he uses pretty much just asks for his opponents to whack the shit out of his lead leg and he keeps his hands too low. Also, the taunting needs to stop. It's not "cool" or "badass" it's stupid and hopefully he'll learn to control himself while he's in the cage, as he's gotten his ass kicked twice now.

Ideally I'd like to see him stay at 155, start lifting weights, work on his wrestling and change his stance and get with some guys to improve his striking defense. But we all know that Nate won't leave that shit-pit called the Scrap Pack.
Yeah it seems as that whole camp has been on the downswing lately. Nate and Nick are on two fight losing streaks. Gil just lost. Jake Shields is coming off a no-contest. Mckenzie just got pulverised by Chad Mendez. It's like they're the new blackzillions.
Quote:
He looked rail thin at the weigh-ins.

It sounds like he's moving back up to WW as I can't imagine that's a fun weight cut.

I was thinking maybe the UFC should give him a fun fight ...maybe vs Dan Hardy (if Hardy is still game)?

He doesn't seem to fight into any weight class. What do you think is next for him? And/or what would you like to see?
I think he agees with you about not fitting into a current weight class, based on this tweet:
"@ufc more weight classes ASAP ?? 163,178,193 More super fights more champion vs champion ,closer to weight better fights more potential ..."
(Assuming that NateDiaz209 is his real twitter.)
I hate his idea
---
Some people think that they can convey either a philosophy on life or a complex political statement using a signature on the internet. I'm not one of them.

Currently Active Users Viewing This Thread: 1

(0 members and 1 guests)
Posting Rules

You may post new threads

You may post replies

You may not post attachments

You may not edit your posts

---

HTML code is Off

---