17 entries already, damn this shit is going to make me go broke. I have a feeling someone will win this time.
Quote:
3rd edition, rules have evolved a bit. You must pick 5 fights with the winners, method of victory and what round it ends in or what type of decision it goes to(UD,SD). 3 fights are locked in, the other 2 fights are your choice.

In order to win the million credits you must get all 5 winners correct and pick 3 fights perfect with the correct outcome and winner. If no one gets it then whoever has the most perfect picks wins 150K credits. If there is a tie the total number of wins will be the tie breaker, if it's still a tie both will receive credits.

Everyone will get 10K just for playing

The three fights locked in are Bisping vs Belcher, Nelson vs Kongo and Vinny vs Phil Davis. The last 2 fights are up to you.
Bisping via UD
Nelson via Splt
Vinny via sub rd 2
Chael via TKO
Miller via UD
---
SMOOTH
Belcher - TKO 2nd
Nelson - TKO 2nd
Davis - UD

Miller - Sub 3rd
Jones - Sub 2nd
---
"Yeah, well, you know, that's just, like, your opinion, man."
Miller- decision
Bisping- decision
Nelson tko round 2
Davis decision
Jon Jone Submission round 1
---
Diaz..Edgar.. Cormier.. Cain.. Mir.. Overeem.. Jon Jones
20 entries! Damn that is better then I expected. Yeah, about that 10K for entering...lol
Bisping vs. Belcher - Belcher via 2nd round SUB
Nelcon vs. Kongo - Nelson via SD
Davis vs Magalhaes - Magalhaes via 1st round SUB
Jones vs Sonnen - Jones via 1st round SUB
Miller vs Healy - Miller via UD
Michael Bisping - Unanimous Decision
Cheick Kongo - Unanimous Decision
Vinny Magalhaes - Submission - Round 2
Sara McMann - Unanimous Decision
Jon Jones - Submission - Round 2
---
D. Cerrone | R. Souza | F. Werdum | R. MacDonald | M. McDonald | D. Maia | J. Mein | C. Condit
M. Coenen | S. Kaufman | A. Davis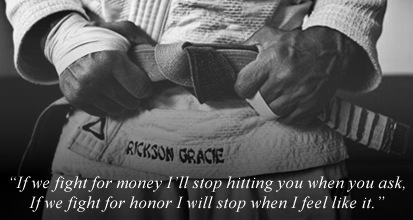 That should be all of them so far. This should help me keep track and prevent any editing.
For kicks I'll see how I can do.

Belcher SUB R2
Nelson SUB R2
Davis UD
Jones TKO R1
McMann SUB R1
Whoever did this tonight gets my first born as well because you're some sort of satanic witch.
Currently Active Users Viewing This Thread: 1

(0 members and 1 guests)
Posting Rules

You may post new threads

You may post replies

You may not post attachments

You may not edit your posts

---

HTML code is Off

---