View Poll Results

: Your prediction

Phil Davis
25
67.57%
Vinny Magalhaes
12
32.43%
Draw
0
0%
Voters: 37. You may not vote on this poll
***OFFICIAL*** Phil Davis vs. Vinny Magalhaes Thread
---
Light Heavyweight bout: 205 pounds
---
Join Date: Jun 2009
Posts: 20,860
I am taking Vinny. This is such a bad fight for Phil. Taking a fight against a fighter that should be ranked much lower but has a very good chance at beating him. Phil says he can out grapple Vinny but I don't think so. We are talking about one of the best BJJ practitioners on the planet. I also think Vinny has better striking. Neither has good striking by any means but I think Phil has the worst striking at 205.
---
Colossal-weight
Join Date: Jan 2010
Posts: 9,844
I realize Phil is the 3 to 1 favorite. I realize wrestling many times wins out on BJJ. But I'll take Vinny because I really think Phil isn't a good striker at all. If Vinny is aggressive I am picking him to win.
Phil wins by being a better MMA fighter who has fought tougher competition for longer, simple as that.
---
WAR CIGANO
sig credit to
Limba
lobster train.
This will probably be a terrible kickboxing match with Phil winning by retreating leg kicks.
---
Sig credit: MC
~ Lifetime Membership sponsored by RustyRenegade ~
Quote:
This will probably be a terrible kickboxing match with Phil winning by retreating leg kicks.
I think Vinny edges Phil in the standup if it stays there.
Bantamweight
Join Date: Jan 2011
Posts: 926
Tough fight to call, I would say that Phil wins on the basis of being able to take Vinny down and Vinny unable to actually sub Phil. Decision win for Davis.
Flyweight
Join Date: Oct 2007
Posts: 349
Phil Davis via being the better well rounded fighter. Just watched the countdown and I know he trains with Chael but why does Magalhaes talk any crap besides Igor he is 1-2 in the UFC and beat no one of note. It just surprised me I guess.
Phil Davis is a good wrestler but to be honest Vinny has been training a lot with a better wrestler in Chael Sonnen. Davis better show up with vastly improved striking here because I would not be shocked to see Magalhaes get this fight to the ground.
---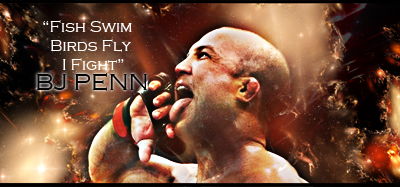 "If you get hit and it hurts hit him back you not knocked out yet."-Joe Doerksen
The Toxic Terrors (FFL)
Demetrious Johnson*Eduardo Dantas*Emanuel Newton*Will Brooks*Michael Page
Very interesting match up. Davis can't use his wrestling because of Vinny's BJJ, but Phil's striking is pretty bad. All he has going for him is body and leg kicks, which could ultimately lead to a takedown for Vinny.

I think they'll end up in an awkward scramble, similar to Samman vs Casey, and Vinny will snatch an arm.

EDIT: Nevermind. I've been watching a few of Vinny's fights and his ground game in MMA honestly isn't that good. Yea, he usually gets the submission but it takes him forever. He'll get mount but not do anything with it sometimes.

I don't know how Phil will win, since his striking is poor and he can't use his wrestling, but I think he'll pull it off somehow. Hopefully I'm wrong.
---
Will make predictions for credits. Please, I'm so broke.
Currently Active Users Viewing This Thread: 1

(0 members and 1 guests)
Posting Rules

You may post new threads

You may post replies

You may not post attachments

You may not edit your posts

---

HTML code is Off

---