View Poll Results

: Your prediction

Cheick Kongo
9
18.00%
Roy Nelson
41
82.00%
Draw
0
0%
Voters: 50. You may not vote on this poll
What an anamoly...
---
Marcus Aurelius: Tell me again, Maximus, why are we here?
Maximus: For the glory of the
Empire, sire.
Baked, not fried... the healthy choice.
That said Cheick's probably shot.

The guy's VERY old by combat sports standards and should really be retired within the year.
---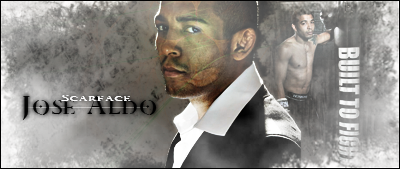 Megaweight
Join Date: Mar 2007
Posts: 5,499
That dude has insane strength. He KO'ed him with a badly thrown punch in an awkward area.
Such an easy pick. Free money onto my lap.

Kongo needs to retire or stick to the lower competition. He can beat the Shawn Jordans and the Pat Barrys but thats about it. I'm pretty sure Dana hates him so he could get cut after this.
---
Will make predictions for credits. Please, I'm so broke.
Cain would wreck Big Country something awful.

Big Foot vs. Big Country... that I'd be interested in.
Lol. Man, he's ****in fun. Funny how no one "can" avoid it. Whoever he fights next should be able to. Ill always wanna see him vs hunt in a boxing only match. Haha, cause he should be able to take mark down and dominate. Well my khabilov/nelson parlay hit. Time to take a flyer on belcher? Or will the count march on to a UD?

Sent from my HTC Desire HD A9191 using VerticalSports.Com App
Cain would make Nelson gas within 2 minutes. I don't wanna see that fight.
---
Anderson Silva ♔
Aldo - Dos Anjos - Mayday - Weidman - Machida - Jones
Quote:
That dude has insane strength. He KO'ed him with a badly thrown punch in an awkward area.
He caught him behind the ear that is a really good spot to land a punch.
I dislike Nelson and hope he gets put against someone who stomps him again. He is knocking out guys who have shown they have no chin he doesn't have some amazing megapunch.
Nahhhhhhhhhhhhhhhhh just one of those boring ol first round knockouts.
---
Currently Active Users Viewing This Thread: 1

(0 members and 1 guests)
Posting Rules

You may post new threads

You may post replies

You may not post attachments

You may not edit your posts

---

HTML code is Off

---