View Poll Results

: Your predictions

Johnny Bedford VS
11
78.57%
Bryan Caraway
3
21.43%
Ovince St. Preux VS
10
71.43%
Gian Villante
4
28.57%
Sheila Gaff VS
2
14.29%
Sara McMann
9
64.29%
Rustam Khabilov VS
12
85.71%
Yancy Medeiros
2
14.29%
Leonard Garcia VS
9
64.29%
Cody McKenzie
5
35.71%
Nick Catone VS
7
50.00%
James Head
4
28.57%
Kurt Holobaugh VS
2
14.29%
Steven Siler
11
78.57%
Multiple Choice Poll. Voters: 14. You may not vote on this poll
Quote:
what the actual f8ck????

That;s the docs call isn't it?????
Ref is the only guy who can stop a fight.
Referee saving us 4 minutes.

Applaud that man.
---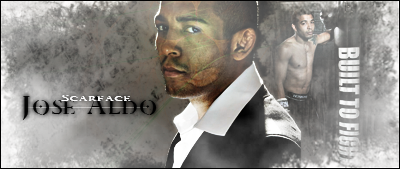 Regardless of how I feel about the fight, that's a ridiculous call from the referee.

Why can't referee's reverse their decisions? It was like a 2 second mis-communication before Gian cleared things up.
---
Psalm 30:5 "For his anger endureth but a moment; in his favour is life: weeping may endure for a night, but joy cometh in the morning."

Top 3 Favorite Fighters
1. Chuck "The Iceman" Liddell
2. Glover Teixeira
3. Demian Maia
What a BS. Sure I can't see, I just got fingered in the eye, fool.
Even if a guy says he can't see, he gets 5 minutes. One of the dumbest calls I've ever seen.
Oh well, I really wanted to see this UFC 159 commercial again anyways.
Super Heavyweight

Join Date: Sep 2008
Posts: 4,364
Quote:
A fighter must intelligently defend his or her self at all times, that is how it works. Sheila might of still been intelligent but she lacked the ability to defend herself entirely. It was basically a check mate situation. The ref gave her time to attempt to escape, she could not, did not.
Imo she was intelligently defending herself by hiding her head so McMann couldn't land cleanly with force. To me it looked like Gaff could have easily survived a minute of that ground and pound, that is why I think it should have been left to continue as she did have some success just prior to being taken down again.
The crucifix is a dangerous position that is very difficult to get out. If the top fighter isn't putting the bottom fighter in severe harm there is no reason to stop the fight imo.
That's as bad as Kim Winslow's no tap arm bar tap
---
Quote:
Originally Posted by Sonnen
@sonnench
30 min to cement your legacy. Champ or Coward? I make a lot more than you do... Show up in 8 days I'll give you my purse.
Quote:
Originally Posted by Bisping
@bisping
Jones said he's not fighting chael on 8 days notice. I did. .... Just sayin
That fight, the reffing... what an embarrassing 10 minutes for the UFC.
Currently Active Users Viewing This Thread: 1

(0 members and 1 guests)
Posting Rules

You may post new threads

You may post replies

You may not post attachments

You may not edit your posts

---

HTML code is Off

---