Well I have been on the fence about Silva/ Jones. I just dont see how Silva stays off his back. Jon can take anyone down. He just easily outwrestled a guy who manhandled Silva in that department. And Anderson cant spend any time staying on his back. Jones aint to pillow-handed Sonnen. No way he'd survive long under them bows
---
Jon Jones | Anderson Silva | Urijah Faber | Benson Henderson | Rampage Jackson | Roy Nelson | Shinya Aoki
Flyweight
Join Date: Apr 2010
Posts: 260
this forum never ceases to amaze, especially on hot topics like Anderson Silva. Anderson Silva is the best fighter in the world. He is no doubt the best p4p fighter today. Jones is also amazing and one day will probably be the best p4p fighter. Jones has this insane reach and height advantage on Anderson should they fight but Anderson Silva is ******* Anderson Silva. That guy is amazing. No matter how good Jon Jones is right now he has never stepped in the octagon with an absolute machine like Anderson Silva. It could be close, Anderson I dare say could even finish the fight or really school Jones as has always been his style. But JONES MURDERING Anderson . That is a ridiculous statement and Jones has not done enough to even earn that prediction. I think Jones could well win but if he did, he wouldn't do it dominantly.

The same forum argued that Anderson was losing form just before he fought Sonnen the second time. I can link you to prove this. The reason? He had a close fight with Sonnen the first time. Totally ignoring how quickly he made work of Belfort afterwards. This forum has such a bias against Anderson. The fight will be amazing and really hard to call.
---
2013 VIP FFL Champion
THE DRAGON RIDES AGAIN - 12/20/14
Machida - Alves - Cruz - JDS - Weidman - Condit - Pettis - Edgar - Cowboy - Dodson - Okami
Colossal-weight
Join Date: Jan 2010
Posts: 9,844
Quote:
Oh god no. Silva would get thrashed. Jones made Sonnen look like a child in there, and Chael's both bigger and a better wrestler than Silva.
Na, see those uppercuts Chael landed? That would be 1 death blow from Anderson that ends the fight.
Belee dat.
I gives Jones about a 75 percent chance of winning.

As talented as he is he is pretty bad in some basic areas.

For example his guard passing is pretty shitty. Anderson has a pretty good offensive guard...arguably the best Jones has ever faced, and with Jones' still sloppy sub defense Anderson could tap him.
---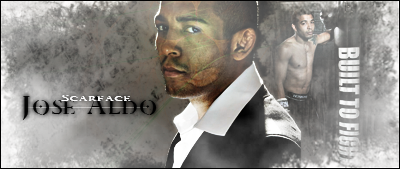 Flyweight
Join Date: Sep 2011
Posts: 244
I see Silva winning this "P4P Championship" Superfight.

During Machida VS. Jones, Machida was getting the better of the match up until Jones decide to take him down. In term of speed, Anderson Silva hands is even faster than Machida. Along with his 1 punch Knockout power, he will own Jones in the stand-up department easily despite the reach advantage Jones enjoy.

But should and when Jones decide to take this fight to the ground, that is when things get interesting. Anderson Silva definitely has a improved TDD evidence from the Silva/Sonnen 2. Plus with him training for Weidman now, he might even have improve his TDD further.

So is that enough to stop Jon Jones from taking him down? The answer is no. But he have pretty damn good ground defense even if he is being taken down. And he will probably be more active on the ground trying to work for a submission than Machida which will make him a threat everywhere.
One thing to note is that Anderson Silva is significantly more powerful at 205. A tad bit slower (irrelevant since most lhw are slower physically), but man his strikes are that much more deadlier. I can hear the thud on impact. At 170/185 before it was lightening quick.

I do imagine the LHW title holder spending at least one round trying to engage or taking Anderson down immediately then trying to strike. Anderson would body lock em on the ground to stifle his attack and throw his own elbows. But the top position is the LHW title holder biggest weapon by far. Pretty much every fight is won in that fashion. Therefore I do believe Anderson will be ready.

Another interesting note is that he fights similar to GSP. Only difference is that he's a lot more stronger, with a long torso he can rain down elbows. It's too bad Hendo got injured, cuz I don't think he's going to get another opportunity again.

Did Dana confirm this at the press conference.
---
Marcus Aurelius: Tell me again, Maximus, why are we here?
Maximus: For the glory of the
Empire, sire.
Baked, not fried... the healthy choice.
I would cream my pants if this fight happened. I'll still be betting on Anderson but Jones' just keeps on proving he is way stronger and way faster than everyone he faces.

I truly believe that Silva is by far the better fighter overall, so in my mind it is going to come down to skill vs. size.
---
mad props: Toxic
...Ok. Now it's on? The Ali/Frazier of MMA looks to closer to happening but there is so much at stake with both fighters. It's so hard to say this thing will stay together.
If Anderson called Dana and asked for Jones, that is GIGANTIC!
I would be rooting for Anderson and I think he has a better shot at winning than any LHW around. It is great that the P4P king who is getting on in years is willing to call out the young guy on a legendary run.
Currently Active Users Viewing This Thread: 1

(0 members and 1 guests)
Posting Rules

You may post new threads

You may post replies

You may not post attachments

You may not edit your posts

---

HTML code is Off

---