Quote:
i will put my 7 year old account on the line in this fight. im taking Chael. if chael loses, who ever accepts my bet can have my password and do as they wish with this here account. but I want the same deal from my opponent. PM me if interested when this fight gets announced
You Sir, must be from Harlan County.
right state, wrong county. im from South Central, KY. Not Eastern. Whole different group of hillbillies over there lol.


is it because I said "this here"? lol
chael knew damn well what silva was saying, he didn't wanta get stuck in a small place with a animal, you can't take someone down in a car. he knew he was a sitting duck in that car had he talked back to wandy.
---
I only live by 3 rules: Eat Twat, Smoke Pot, and Smile Alot
Chael thought a fight with Wanderlei would be best for his career right now and chose to play that angle. That's how a great communicator like him works.

Hard to imagine Wand can keep it standing more than a few seconds each round, better work on those triangle chokes.
---
Think. It Ain't Illegal Yet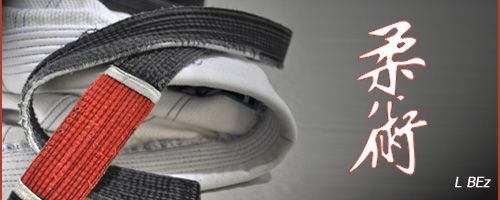 "Discipline Hurts Less Than Regret"
Ive seen the video before so I know what was said, but I still watched it just now without the subtitles. Man, what the feck is Wandy going on about?! Honestly, if I had never seen the video before, I would be baffled.

And the strange way Chael said "thank you" at the end. I might actually believe that Chael is onto something.
You're not terribly important to me

Join Date: Jul 2010
Location: Sell me this pen
Posts: 15,507
Yeah I couldn't understand it without subs either so how was chael able to lol, wandy knows english it just comes out so incoherent that he may as well be speaking portuguese. JDS and werdum and bigfoot don't know the language as good and they speak better. Anyways chael by tko after wandy inevitably gasses from being on the bottom and chael whales on him
---
Jim Norton
Nick Dipaolo
Dave Attell
Dave Chappelle
Bill Burr
Joey Diaz
Colin Quinn
Bob Kelly
Rich Vos
Patrice O'Neal
Louis CK
Quote:
Il bet you anything that Chael wins.
I know the probable outcome is a UD for Chael (he will never tko or submit wand).
I was expressing my desire for this fight.
---
McCall, Faber, Aldo, Nate, Nick, Lyoto, TBD, Hunt
Forever hanging in Anderson Silva nuts
If Wandy can find a way to beat smallballz I will laugh my ass off, so many peoples heads would explode.

Prime Wandy would have murdered him but as we all know Wandy has aged ALOT. I'm still convinced that if Sonnen was forced off his TRT then Wand would beat him in his current form tho.
---
You're not terribly important to me

Join Date: Jul 2010
Location: Sell me this pen
Posts: 15,507
The only thing different about wand now and in pride is that he has a worse chin, his skills and attacks are exactly the same so I hate that excuse, he probably also fought better in a ring too.
---
Jim Norton
Nick Dipaolo
Dave Attell
Dave Chappelle
Bill Burr
Joey Diaz
Colin Quinn
Bob Kelly
Rich Vos
Patrice O'Neal
Louis CK
Currently Active Users Viewing This Thread: 1

(0 members and 1 guests)
Posting Rules

You may post new threads

You may post replies

You may not post attachments

You may not edit your posts

---

HTML code is Off

---