Bantamweight
Join Date: Oct 2012
Location: Canada, West Coast
Posts: 864
UFC fines Anderson Silva $50,000 for media-event no-show
---
Quote:
USA TODAY: UFC fines Anderson Silva $50,000 for media-event no-show
by John Morgan on May 06, 2013 at 7:35 pm ET
LAS VEGAS – The Ultimate Fighting Championship has fined middleweight titleholder Anderson Silva $50,000 for refusing to take part in a planned pre-UFC 162 media event.
Silva (33-4 MMA, 16-0 UFC) was scheduled to talk with a few of Los Angeles' largest media outlets on Tuesday but ultimately skipped the session and instead flew home to his native Brazil.
"We had a full media day set up for him in Los Angeles, and he just decided he didn't want to do it, so he's being fined $50,000," UFC President Dana White told USA TODAY Sports and MMAjunkie.com (
www.mmajunkie.com
).
The media session was scheduled to coincide with this week's ticket on-sale date for "UFC 162: Silva vs. Weidman," in which Silva looks to defend his belt against Chris Weidman (9-0 MMA, 5-0 UFC). The pay-per-view event takes place July 6 at Las Vegas' MGM Grand Garden Arena. The annual Fourth of July weekend fight card is considered one of the promotion's cornerstone events and comes complete with a two-day UFC Fan Expo and a full slate of fan-driven activities.
"He doesn't like talking to the media, but it's part of his contractual obligation," White said. "Everybody wants more money, more money, more money, but nobody wants to sell the fight or go out and talk to the media. Talking to the media is part of your job, whether you like it or not."
Silva was scheduled to appear on local TV and radio stations, as well as a luncheon with more than a dozen Los Angeles-area newspapers and websites.
Silva is not the first high-profile UFC fighter to skip company-scheduled media appearances. In 2011 Nick Diaz missed a pair of pre-UFC 137 press conferences designed to promote a planned bout with UFC welterweight champion Georges St-Pierre. In a then-unprecedented move, White pulled Diaz from the headlining contest and replaced him with Carlos Condit.
White said he is not currently inclined to take similar action against Silva, and the bout with Weidman is still scheduled to serve as the UFC 162 main event.
"Nick Diaz didn't show up for the press conference," White said. "This was just a smaller media day, but it's still not acceptable, so we're fining him $50,000."
Silva's manager, Ed Soares, declined to comment on the matter.
For the latest on UFC 162, stay tuned to the UFC Rumors section of the site.
http://www.mmajunkie.com/news/2013/0...-event-no-show
Featherweight
Join Date: Aug 2009
Posts: 1,297
I complain when I get fined $50 for not having my city sticker...but $50,000...I don't know what I would do, that's a ridiculous amount of money to be fined. Albiet, he should've showed up to the conference, I mean, it's not that hard man, you just go...
Super Heavyweight

Join Date: Sep 2008
Posts: 4,364
Not really going to comment on this since we don't know why exactly he skipped. Dana claims he just didn't want to but it seems odd that Silva would choose to fly home instead. Maybe something personal going on and Silva didn't want Dana to know etc.

Either way this sucks for Silva but really it is only a drop in the bucket with what he makes.
You're not terribly important to me

Join Date: Jul 2010
Location: Sell me this pen
Posts: 15,419
I know it's not the same but I bet you no one says a word about this in hatred of anderson but when nick does it he's unprofessional and should be cut.
---
Jim Norton
Nick Dipaolo
Dave Attell
Dave Chappelle
Bill Burr
Joey Diaz
Colin Quinn
Bob Kelly
Rich Vos
Patrice O'Neal
Louis CK
Quote:
I know it's not the same but I bet you no one says a word about this in hatred of anderson but when nick does it he's unprofessional and should be cut.
Quiet frankly Anderson does not have a past that Nick Diaz does. Anderson for the most part has always been very respectful and never gets in the media for doing something stupid. When Anderson shoulder bumped Chaels jaw at the weigh ins plenty of people were hating on Anderson and rightfully so. But right now we dont know the story and to assume would be stupid. Especially when Anderson has earned the benefit of the doubt. If like Dana says he did not want to do it then im glad he got fined 50k. I ******* dont do something im supposed to i lose my job not just 1% of what i make.
---
Quote:
I know it's not the same but I bet you no one says a word about this in hatred of anderson but when nick does it he's unprofessional and should be cut.
I am glad they did it to Anderson because he needs to be a man about it to, Nick was being a brat and now Anderson is likely being a diva. Not anymore impressed with Anderson.
---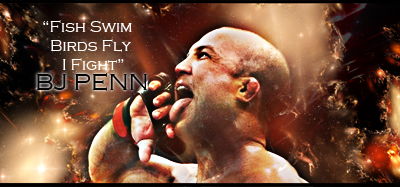 "If you get hit and it hurts hit him back you not knocked out yet."-Joe Doerksen
The Toxic Terrors (FFL)
Demetrious Johnson*Eduardo Dantas*Emanuel Newton*Will Brooks*Michael Page
$50 000 ain't nothing when you're making Anderson Silva money.
Also there is a bit of a difference when Silva no shows compared to when Diaz no shows. First of all, one is the champion. Second, one is the greatest fighter of the decade (at least) and the other is a B level champ who was challenging for the belt.
Funny enough (or is it?) no showing these events will actually promote this fight, just like it did for the Diaz fight, more than showing up to the press event.
---
mad props: Toxic
Nah, no-showing isn't promoting the fight more than a media day, those things are pretty important for casuals and new fans.
But seriously, 50k?
Cmon son....this dude is making
---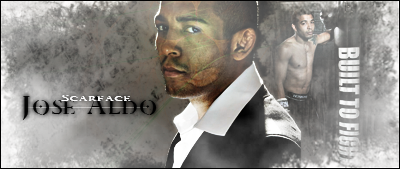 Media day is important for casual fans? Pretty sure casual fans don't go out of their way to attend media events with UFC fighters. That is almost the definition of a hardcore fan. Pretty sure a casual fan is more likely to follow BJpenn.com on twitter or facebook and get the update that "Anderson disrespects Wiedman again - no show for media event" or "Diaz misses open workout".
---
mad props: Toxic
That media day is typically for the local market there so in particular the people of Los Angelos.


Dana said himself it was fairly small.
---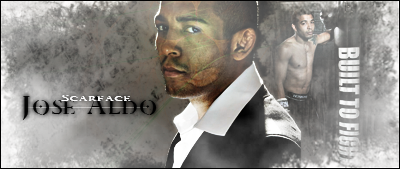 Currently Active Users Viewing This Thread: 1

(0 members and 1 guests)
Posting Rules

You may post new threads

You may post replies

You may not post attachments

You may not edit your posts

---

HTML code is Off

---