I think Justin Lawrence will back at some point... he's still a talented fighter.

Once he gets his confidence back and strings a few wins together he'll be back better then ever! (well better than before)
---
If you don't read the papers you're uninformed. If you do read the papers you're misinformed.
---
D. Cerrone | R. Souza | F. Werdum | R. MacDonald | M. McDonald | D. Maia | J. Mein | C. Condit
M. Coenen | S. Kaufman | A. Davis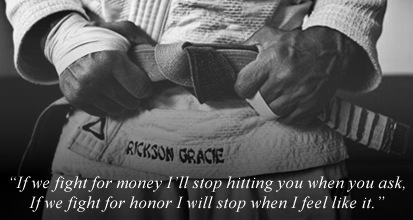 Sad to see Garza and Holobaugh go. Both had a lot of potential.
---
Will make predictions for credits. Please, I'm so broke.
Holobaugh and Lawrence are young, they can get back in.

Garza...meh, had a nice start but he really went downhill.
---
2013 VIP FFL Champion
THE DRAGON RIDES AGAIN - 12/20/14
Machida - Alves - Cruz - JDS - Weidman - Condit - Pettis - Edgar - Cowboy - Dodson - Okami
extremely deserved.
---
mad props: Toxic

Join Date: May 2008
Posts: 11,322
He's a solid fighter that'll have great success on the regional circuit, maybe even Bellator or WSOF, but he's not UFC material. Great fighter, always pulled for him.
---
Banned
Join Date: Aug 2010
Location: Idaho
Posts: 2,848
Sad to see Garza go.
Really surprised they let Carvahlo go.
Everyone else I can understand.

Glad to see them get rid of Garcia. Anyone who makes Cody Mackenzie, I repeat, CODY MACKENZIE look like Anderson Silva should not be in the UFC.
Currently Active Users Viewing This Thread: 1

(0 members and 1 guests)
Posting Rules

You may post new threads

You may post replies

You may not post attachments

You may not edit your posts

---

HTML code is Off

---