North Carolinian here

1st five - Don Frye, Diego Sanchez, Stephan Bonnar, Georges St. Pierre, Brock Lesnar

Future five- Rory Macdonald, Jon Dodson, John Lineker Michelle Waterson, Erick Silva

At this point my current top ten is

1. Rory Macdonald
2. Miesha Tate
3. Joe Lauzon
4. Jon Jones
5. Anthony Pettis
6. Dan Henderson
7. Jon Dodson
8. Erick Silva
9. Diego Sanchez
10. John Lineker
Frank Shamrock

Nick Diaz

Cain Velasquez
---
_RIVALS TOP 10

ANDERSON "THE SPIDER" SILVA
JAKE SHIELDS
NICK DIAZ
EDDIE ALVAREZ
JUNIOR "CIGANO" DOS SANTOS
GILBERT MELENDEZ
MAMED "THE CANNIBAL" KHALIDOV
HECTOR "SHANGO" LOMBARD
CAIN VELASQUEZ
GEGARD "THE DREAM CATCHER" MOUSASI

Forrest Griffin
- One of my first fights was Forrest vs Rampage, Forrest won, I liked his personality, and then watched TUF1, which made me like him even more. Still a big Forrest fan.
Dan Hardy
- Great man, under-rated fighter, been a huge Outlaw fan for a long, long time.
Conor McGregor
- Looks like he's going to be a huge star, hopefully, he'll continue to win, and we'll get to see him headline an event in Dublin. Am so going to that. Big fan of McGregor already.
Also, OU, I'm a Rory McDonald fan and not from Canada
---
Proudly Supporting
Dan Hardy
Conor McGregor
Michael Bisping
Donald Cerrone
Chael Sonnen
Demetrious Johnson
Joe Lauzon
Nick Diaz

Franklin (still one of my favorites)

Aldo, Sonnen, Cain, A Silva, Rory, Faber, Bones, GSP, Stann... probably others I can't think of right now.

Gustaf, Barao, McGreggor

Oh, and Britney because she's definitely my favorite. Not sure where she fits in...
Chuck, Randy, Hughes

Anderson, JDS, Hunt, Maia, Jacare, Roger Gracie, Rousey

Connor McGreggor, KZ, Rory Mac
---
That is not dead which can eternal lie and withs strange aeons even death may die.
First: Anderson Silva
Current: Anderson Silva
Next: Anderson Silva
Always and forever.
---
Sig credit: MC
~ Lifetime Membership sponsored by RustyRenegade ~
First - Don Frye
Current - The Spider
Future - Anthony Pettis
Bantamweight
Join Date: Nov 2009
Posts: 952
Royce Gracie:
Back in 93 was in 7th grade friends and I used to wrestle around we would call it Roycing.

Anderson Silva: Jedi

Uriah Hall: maybie
Quote:
I'm assuming you Rory fans are Canadian. I haven't seen a single Rory fan that wasn't.
I don't live in Canada....
Sent from
Verticalsports.com Free App
---
Think. It Ain't Illegal Yet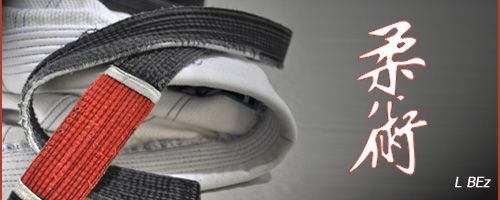 "Discipline Hurts Less Than Regret"
Ah another classic misreading by me.

edit: lifeB I know you are truly Canadian at heart.
---
mad props: Toxic
Currently Active Users Viewing This Thread: 1

(0 members and 1 guests)
Posting Rules

You may post new threads

You may post replies

You may not post attachments

You may not edit your posts

---

HTML code is Off

---