Bantamweight
Join Date: Feb 2011
Posts: 526
How much would you pay to see this card?
---
---
JDS
Hunt
Overeem
Hendo
Machida
Anderson Silva
Condit
Edgar
Featherweight
Join Date: Aug 2009
Posts: 1,297
$20 I spend at the local pub watching the card :P

Although, I'd much rather see someone else fight than cruz, johnson, rousey, & cyborg. Rousie's division is too thin man, and all the challenges she has are against roided up women freaks, and I just don't want to see her lose to that.
Prolly $100 but I would rather see Silva/Bones, that is the money fight IMO.
---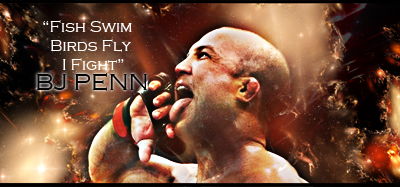 "If you get hit and it hurts hit him back you not knocked out yet."-Joe Doerksen
The Toxic Terrors (FFL)
Demetrious Johnson*Eduardo Dantas*Emanuel Newton*Will Brooks*Michael Page
Quote:
Prolly $100 but I would rather see Silva/Bones, that is the money fight IMO.
I agree. Silva/Bones, replace the gsp fight with FEDOR VS OVEREEEEEEEEM!!!!!!! Lol, not that it would matter but i still want to know who would win that fight!! So bad =(
---
Dominick Cruz | Jose Aldo | Donald Cerrone | Vitor Belfort | Fedor | Daniel Cormier
Yeah I can't see most of those fights being any good.

This card I would pay a $100.00 for

Anderson Silva vs Jon Jones
Benson Henderson vs Anthony Pettis II
Jose Aldo vs Michael Chandler (or Eddie Alvarez)
Ronda Rousey vs Cyborg Santos
Renan Barao vs Dominick Cruz

and some mix of Velasquez/Overeem/Cormier/Dos Santos
Well considering the fact that I find Silva vs. GSP to be pointless, couldn't care less about the women's division at the moment and not at all interested in flyweight, I'd do what I normally do and stream the event.

Jones vs. Cain would be fun, though.
---
2013 VIP FFL Champion
THE DRAGON RIDES AGAIN - 12/20/14
Machida - Alves - Cruz - JDS - Weidman - Condit - Pettis - Edgar - Cowboy - Dodson - Okami
I would like to see this card but I wouldn't pay for it.

I would pay up to $150 for Anderson V Bones, Cain V Cormier, Pettis V Aldo, GSP V Sonnen at 185 and Barao V Cruz.
---

Currently Active Users Viewing This Thread: 1

(0 members and 1 guests)
Posting Rules

You may post new threads

You may post replies

You may not post attachments

You may not edit your posts

---

HTML code is Off

---