I would like to see Glover vs Thiago Silva. I think Golver would win though as he has better BJJ and Wrestling
Quote:
I would like to see Glover vs Thiago Silva. I think Golver would win though as he has better BJJ and Wrestling
Silva might never be the same once Feijao kicks his ass next month.
Back when people were saying "Sokoudjou is the next big thing" after his wins over Lil Nog and Arona, I was that guy saying "What about Teixeira? He knocked Sokoudjou out in the first round not too long ago." Needless to say, he didn't get much recognition back then. Probably because he had trouble getting into the UFC. I've followed him for a long time and he's one of my favorite fighters today. That being said, I could easily see him getting a title shot in the near future, but him beating Jones is a different story. I will say that I don't think he'd be tentative, and would always be up in Jones' face. That right there would make this a fun fight because Jones doesn't really have quick one punch knock out power, or at least hasn't shown it so far. If I had to pick a winner though, it would have to be Jones. It's hard to pick against him at this point.

I hope to see this fight in the near future, but I don't at the same time because I'm a big fan of both fighters.
---
Psalm 30:5 "For his anger endureth but a moment; in his favour is life: weeping may endure for a night, but joy cometh in the morning."

Top 3 Favorite Fighters
1. Chuck "The Iceman" Liddell
2. Glover Teixeira
3. Demian Maia
Yeah, I got to see him fight in Lemoore a couple of times back in those days, he was every bit the beast back then that he still appears to be today. I am glad to see him finally get to this stage and still be dangerous, though I do not see him beating Jones and I think he is beatable among the top guys at 205. But with Jones out of the equation he does have a decent chance to win the title still so long as it is in the not too distant future.
MMA Fanatic
Join Date: Apr 2013
Posts: 83
i think if glover got jones down(he got rampage down way easier than jones did) he could finish him with a submission or gnp that guy only throws strikes trying to break something.
Quote:
1. he fought Quentin Jackson not "Rampage" and 2. he has a punchers chance against Bones. Gus and Machida beat him too. Hes good but not a Champion.
????what do you mean he didnt fight Rampage?
---
TEAM GROTTY 2013
Stefan Struve
Donald Cerrone
Glover Texiera
Cub Swanson
Kim Dong - Hyun.
If Jones vacates I suppose he'd probably fight Gustaffson for the belt and that'd be pick em.
---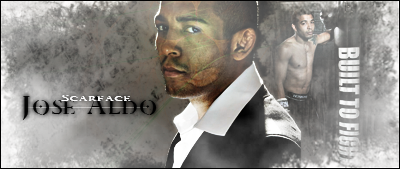 I'd take Gustaffson over Tex. Would be an awesome fight, though.
---
mad props: Toxic
I'd like to see Tex fight a top 5-7 guy to see what how he would fair. So far he's looked like a beast, no doubt.
I could even see him being in JBJ's face and possibly beat him.
But it's too early to tell.
He might if Jon jones wasnt the champ already.


Glover literally does nothing better. Nothing.

And Jones has a stupidly big physical advantage over every LHW in the world.

I dislike the guy with a passion but he won't be losing his belt any time soon.
---
Bisping Fan extraordinaire
Velasquez will be back
Currently Active Users Viewing This Thread: 1

(0 members and 1 guests)
Posting Rules

You may post new threads

You may post replies

You may not post attachments

You may not edit your posts

---

HTML code is Off

---