This is ******* pathetic srsly... ffs , suspending a fighter for insulting another fighter ?? since when its that a suspension cause , they insult eachother every time ffs... this is just ridiculos god damn , ******* pathetic for ufc
Megaweight
Join Date: Mar 2007
Posts: 5,499
I personally am starting to think Nate did this to get released. Even though both brothers are known to say some dumb shit, Nate usually only does closer to fight time and against people he is fighting. I think Nate wants to fight in Nicks new promotion and this is all Cesar Gracie scheming.

/tin foil hat
If I had a chance to work for the biggest and best paying company in my industry, and their contract stipulated that I'm not allowed to ever say the word "sausage"? Guess what... I would sign the fecking thing and I would not say sausage. It's not rocket science.

These fighters are plain dumb. They want the big fights. They want the sponsors. They want the money. As if those things come with no conditions at all.

Political correctness is irrelevant. We are all free to hate on whatever demographic we choose. That's our right, thank heavens. But to expect anybody who employs you to not give a shit about anything you say in the workplace? Stupidity of the highest order.
Quote:
Lol the irony of saying someone deserves something via default
He does. If the fight is a no contest, then the submission is invalid. So therefore if he had the only submission, he would automatically get submission of the night. On the Nog/Couture card I remember there being one guy who got a submission so he automatically got the award. That would be like there being a raffle and only one person draws their name into the hat, they'd be the automatic winner. Nate Diaz is just a moron and can't grasp the concept of someone claiming they should be awarded $65,000, getting it, and being happy with it.
---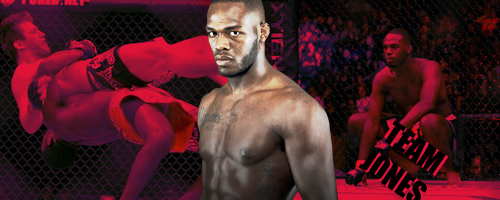 Lightweight

Join Date: Mar 2008
Posts: 1,655
I've said it 1000 times now. How do the Diaz brothers have any fans?
Remember when Budweiser threatened to pull its advertising dollars from the UFC over fighter conduct?

Because Nate didn't.
---
Some people think that they can convey either a philosophy on life or a complex political statement using a signature on the internet. I'm not one of them.

He ought to have used 'fanny bandit'. It comes across as less offensive/hostile.
Bantamweight
Join Date: Oct 2012
Location: Canada, West Coast
Posts: 864
Quote:
UFC suspends Nate Diaz for 90 days, fines him $20,000 for derogatory tweet
by MMAjunkie.com Staff on May 17, 2013 at 8:45 pm ET
A day after handing Nate Diaz an indefinite suspension pending an investigation, the UFC has come up with its terms for the recent lightweight title challenger.
Diaz (16-9 MMA, 11-7 UFC) has been suspended for 90 days and fined $20,000 by the UFC for violating the company's fighter code of conduct. The UFC, in a statement released Friday, said the $20,000 fine will be donated to charity.
"The language used in his tweet was regrettable, offensive and inconsistent with the values and culture of the organization, and is not tolerated," the statement read.
Diaz on Thursday took to his Twitter account in response to the news that Pat Healy had tested positive for marijuana and been suspended – and that the $130,000 in bonus money he got after his UFC 159 win over Jim Miller this past month would be lost.
But the crux of Diaz's offense was when he called UFC bantamweight Bryan Caraway a derogatory term of homosexuals. With Healy losing his $65,000 "Submission of the Night" bonus from UFC 159, Caraway, the only other fighter with a submission on that card, received it instead.
"I feel bad for pat Healy that they took a innocent mans money and I think the guy who took the money is the biggest F-g in the world," Diaz wrote on Twitter. Though the tweet remained up for a while, it since has been removed from Diaz's timeline.
Not long after Diaz's tweet on Thursday, UFC President Dana White told MMAjunkie.com (
www.mmajunkie.com
) the fighter would be fined and suspended – or possibly released from the promotion. Later Thursday night, UFC officials issued a statement that said the company had suspended Diaz pending an investigation, and then
"We are very disappointed by Nate Diaz's comments, which are in no way reflective of our organization," the Thursday statement read. "Nate is currently suspended pending internal investigation, and we will provide further comment once the matter has been decided."
And that matter now will be the 90-day suspension, effective immediately, and the $20,000 fine. That should make Diaz eligible to fight again on Aug. 15, two days prior to its first event on the new FOX Sports 1 cable network.
Diaz this past month at UFC on FOX 7 was knocked out for the first time in his career when Josh Thomson upset him in San Jose, Calif. That loss came on the heels of a lightweight title fight setback to champion Benson Henderson at UFC on FOX 5 in December.
Diaz's suspension is just the latest for a UFC fighter involving potential offensive language on social media or in the media in general. In 2011, the UFC released bantamweight Miguel Torres for tweeting a joke making light of ****, though it later reinstated the fighter after he apologized. And earlier this year, the UFC suspended and fined heavyweight Matt Mitrione for comments he made about transgender fighter Fallon Fox. White didn't reveal the amount of the fine, and Mitrione's suspension lasted about three weeks.
Diaz has not yet commented publicly about the suspension, fine or the tweet itself.
http://www.mmajunkie.com/news/2013/0...rogatory-tweet
Wow. 20k for dropping a swear word I couldn't even read because it was bleeped out on every news site. This is pretty freaking ridiculous. Nate might be wrong but I don't think the UFC had any reason at all to interfere in this situation.
---
mad props: Toxic
20k? Really? The insult was directed at a straight guy with a hot girlfriend, and the guy didn't even care. Caraway himself said "Everyone is entitled to their opinion." If he doesn't care, why the **** should anyone else? Just a bunch of sensitive retards making a fuss over nothing. You're offended? Boo hoo, get over it. That's life. He could have went on some rant about how he hates black people and misses slavery, I wouldn't care. Sure I'd think he's an idiot, but by no means would he deserve to be punished for speaking his mind on a social media outlet made for speaking your mind.
---
Will make predictions for credits. Please, I'm so broke.
Currently Active Users Viewing This Thread: 1

(0 members and 1 guests)
Posting Rules

You may post new threads

You may post replies

You may not post attachments

You may not edit your posts

---

HTML code is Off

---