Bantamweight
Join Date: Oct 2012
Location: Canada, West Coast
Posts: 864
Nate Diaz calls Bryan Caraway 'biggest f*g in the world'
---
Quote:
Nate Diaz calls Bryan Caraway 'biggest *** in the world' for accepting submission of the night bonus
By Mookie Alexander on May 16 2013, 3:58p 
UFC lightweight Nate Diaz is not happy at all with Pat Healy losing his bonus money after testing positive for marijuana, and he is incredibly displeased with Bryan Caraway for "accepting" his unexpected Submission of the Night award.
Nate Diaz went to twitter to express his frustrations over fellow UFC lightweight Pat Healy losing his UFC 159 FOTN and SOTN bonuses after testing positive for marijuana. Bryan Caraway, who fought Johnny Bedford earlier in the night, received the SOTN money instead. Diaz voiced his opinion in typical Diaz brother fashion:
Quote:
Nathan Diaz
I feel bad for pat Healy that they took a innocent mans money and I think the guy who took the money is the biggest *** in the world ..
Diaz originally said "the opponent who took it is the biggest *** I've ever heard of" before deleting the tweet. He then amended and reposted the tweet you see in the article, effectively clarifying that it is indeed Caraway who is the "biggest *** in the world". At a guess, he's not referring to Caraway as a British term for cigarette.
http://www.bloodyelbow.com/2013/5/16...world-mma-news
Rules are there for a reason, you can't blame a guy for taking free money. Who the hell is going to pass up on 65k on principle when they are rules in place that gave him the money by default.
---
___________________________________
---
D. Cerrone | R. Souza | F. Werdum | R. MacDonald | M. McDonald | D. Maia | J. Mein | C. Condit
M. Coenen | S. Kaufman | A. Davis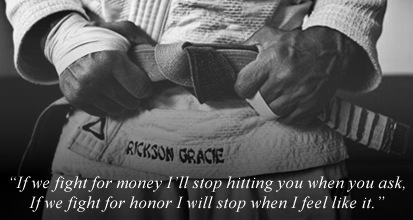 I think Nate Diaz is the figuratively the biggest idiot I've ever heard of in the world. His brother is just a bit larger then he is.
People seem to think Marijuana isn't a big deal mainly because it is the Woody Allen of drugs. Problem is federal law disagrees with them. Healy knew that it is illegal to do Marijuana but did it anyways. He gets no sympathy from me.
---
You forget that this isn't just some brutal sport where everyones out to kill each other. Its much more like a game of physical chess.-looney liam
Bantamweight
Join Date: Nov 2009
Posts: 953
It shouldnt be illegal is the problem.
I don't think normal recreational marijuana use warrants the illegal status it currently has. But since the consequences of it's use at an administerial level are in fact known, I have little sympathy for someone who chooses to be caught.
Tough words for somebody coming from a "please, no more..." loss.
Sure Nate is against "stupid" rules like avoiding known banned substances or making weight. We knew that.
Yes someone will reject a year's salary in one bonus check..I feel like it is customary for a Diaz to do something publicly dumb every month.
---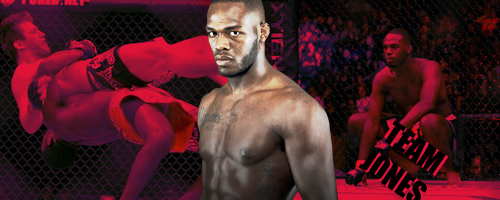 Currently Active Users Viewing This Thread: 1

(0 members and 1 guests)
Posting Rules

You may post new threads

You may post replies

You may not post attachments

You may not edit your posts

---

HTML code is Off

---