Vitor vs. Silva II Needs to Happen
---
Vitor's recent record at Middleweight is very impressive, much more than Weidman's even. Clearly the Weidman fight is already happening, but it is not the one that interests me. Vitor is 5-1 at MW in the UFC since his return, finishing all 5 of his wins (4 tkos and 1 sub). Vitor finished Rockhold, Bisping, Johnson, and Akiyama since his last loss to Silva. All Weidman has done is decision Maia, who is now a WW and should have been all along, and finished the overrated Munoz.

This has been the worst string of championship fights in a long time in terms of competition, and also in terms of contenders deserving the title shot. Sonnen vs. Bones and GSP vs. Nick did not make a lot of sense, not matter who "wanted" the fight. Coming up we have Cain vs. Bigfoot II, as if the first beat down wasn't enough. This next title fight with Silva is not much different. People need something to latch on to and Weidman is it right now. The thing is I don't see much reason to believe Weidman will succeed where Sonnen failed. Sonnen is better at most of the things Weidman is good at.

I'm not here saying that Vitor is the next Silva killer. I am saying that once Weidman gets sent packing Vitor should have the next shot lined up. Assuming we keep getting strung along for Jones vs. Silva...
---
mad props: Toxic
I'm gonna be honest, I'm not really that interested in seeing Vitor/Anderson again. I know he has looked super impressive, and he's really getting the job done in the stand up department. But as dangerous as he has been, I'm not convinced he would avoid the same fate as his last bout against Anderson. He is on the most impressive streak in the MW division as he just knocked out a very game Luke Rovkhold with a spinning heel kick, but do you really think Anderson would fall for something like that?

But I do agree. Vitor is most certainly deserving of the next titleshot.
You're not terribly important to me

Join Date: Jul 2010
Location: Sell me this pen
Posts: 15,478
Nah vitor will get crushed again boring, weidman fight is exciting and much more competitive then a guaranteed one sided rematch with vitor.
---
Jim Norton
Nick Dipaolo
Dave Attell
Dave Chappelle
Bill Burr
Joey Diaz
Colin Quinn
Bob Kelly
Rich Vos
Patrice O'Neal
Louis CK
it is an interesting situation. vitor definately has a more impressive last couple years but weidman fight makes more sense

shouldve been jones before now though

youve got jones fighting vitor and sonnen and anderson fighting bonnar, i mean cmon
---
Favourite Fighters
Anderson Silva
Mark Hunt
Bisping
Fedor
Machida
Pettis
Aldo
McGregor
'John' Wayne Parr
Nathan 'Carnage' Corbett
Bruce Lee
Bantamweight
Join Date: Nov 2006
Posts: 646
I agree w/ Vitor vs Silva II. Vitor has earned and I don't think he gets caught with a 1 shot KO again.
Flyweight
Join Date: Nov 2010
Posts: 218
i am the #1 vitor nuthugger ... but if i am being completely honest ... i think hes afraid of anderson

if he can come out with the kinda fire hes shown in his last 3-4 fights vrs As then thats one fight id love to see

but as it stands now i think anderson is in his head
Styles make fights. Vitor can look awesome knocking out everyone standing not named Anderson Silva, but put him back in there against the greatest striker in MMA history and he will get his head punted off in short order again.

Weidman on the other hand can look less impressive beating others with his wrestling, but he has a high chance of doing the same to Anderson, from what we've seen of Anderson in the past and Weidman's sub defense.

You are being biased in saying Weidman has only "decision-ed Maia" as if that's all he's done. He is 5-0 in the UFC, 9-0 overall, most of his other fights have been finishes and believe it or not Munoz was also on a tear and ranked top 5 when Weidman demolished him. He is undefeated, has shown no vulnerability, and hasn't yet fought or lost to Anderson. None of these things Vitor has on his side, who has never shown heart going past the first round. When Vitor's good he looks fantastic. When things don't go his way, he looks like crap. Selective highlighting can make anyone look better than anyone.

Sonnen is better at everything Weidman is good at? How about sub-defense? Does Weidman get triangled every third fight? Do you know what Sonnen + Sub defense in the first Anderson fight would mean? Champion.

And believe it or not, Weidman is a better wrestler than Sonnen. Sonnen has never beaten another top wrestler, in fact he just got tooled by one in the wrestling department, albeit a bigger one. Weidman has, in Munoz, an NCAA div-I champ. Even credentials wise, Sonnen may have been an Olympic benchwarmer but at the NCAA div-I level Weidman finished 3rd at his best while Sonnen finished 8th.

Lastly, even striking wise Weidman is better. That standing elbow on Munoz was timed so perfectly, and his striking has looked crisp in all his fights. Aside from a flukey knockdown on an injured Anderson (which was more an off-balance thing than a dazed knockdown), what has Sonnen ever accomplished striking in his entire 40 fight career? Absolutely nothing. Name one other KO, knockdown or even "rocking" someone he has had standing.

I think a more accurate statement would be Weidman is better at everything than Sonnen.
Quote:
All Weidman has done is decision Maia
That's all Anderson did to Maia as well...
Sent from
Verticalsports.com Free App
---
Think. It Ain't Illegal Yet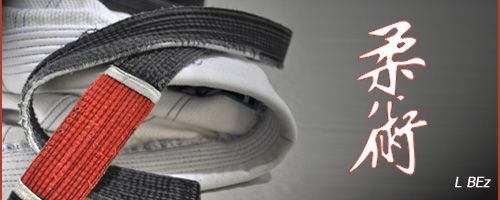 "Discipline Hurts Less Than Regret"
Join Date: Oct 2009
Location: UK... Where the sun never shines.
Posts: 11,553
If they have this fight in Brazil, and Vitor comes in looking like this again:
It'll be a competitive fight.
If not in Brazil, then I give vitor zero chance of beating Anderson.
Currently Active Users Viewing This Thread: 1

(0 members and 1 guests)
Posting Rules

You may post new threads

You may post replies

You may not post attachments

You may not edit your posts

---

HTML code is Off

---