Nate Diaz feels no remorse for '***' tweet,
---
Quote:
"No, I'm not surprised (UFC suspended Diaz). They have made it pretty clear that they are not going to tolerate any kind of controversial statements. I don't think they have made it clear enough as to exactly what they are and what they are not. I'm still confused on this code of conduct thing, but I know one exists somewhere. But I wasn't shocked that they came out the way they did. This is just my personal opinion, I don't want people jumping all over me for this and hating on me again, but, I think yesterday or the day before yesterday, Joe, whatever his name is, Benavidez, whatever. He tweets out a picture where he is butt naked with a watermelon in between where his junk is supposed to be and two guys in singlets behind him and the tweet says, "just doing my part to support wrestling" or freeing wrestling. I mean, to me, that's, I don't know what message he was trying to send and I don't know how supporting wrestling involves being naked with a watermelon between your legs and two guys in singlet's behind you, but one could argue that can get some people offended. And nothing's going on with him. So, I don't know how this thing is applied. Obviously the slur that Nate used was not intended for what people are thinking. I'm sure it qualifies as something you shouldn't say, but, I just don't know how it's applied. Different people do different stuff. I think Ronda Rousey has made some comments that were kind of questionable. I'm not trying to throw people under the bus, I'm just saying, people that are out there making their opinions known and I guess just randomly are more bold than the others or maybe there is some kind of Twitter hate meter, if it goes up to high you start to punish, I don't really know, it really doesn't matter, it is what it is."
"Nate doesn't feel remorse for what he said. I don't feel remorse for what he said. I don't feel remorse for defending what he said or elaborating on what he said. Because it was not a homophobic statement. It was not intended to offend homosexuals. We weren't even talking about homosexuals. One can debate the multiple uses of this term. We can sit here and debate in the English language, there's a lot of words that mean a lot of different things, but whatever. As it is, it wasn't intended to be used the way people tried to twist the way it was being used. So therefore, what does he have to feel bad about? The fact that [Caraway] shouldn't gloat over other person's issues and try to kiss ass to make a point?
http://www.mmamania.com/2013/5/20/43...of-conduct-mma
TBH i would not either. Its obvious he was not using the word *** to insult gay people. Hell im willing to wager that 99% of the times that word is used these days it has nothing to do with gay people. People are just overly sensitive.
---
Fair point, I have used the word more than once or twice and never even thought about it being in a homosexual context..
Cant believe I am almost agreeing with a Diaz..
---
2013 VIP FFL Champion
THE DRAGON RIDES AGAIN - 12/20/14
Machida - Alves - Cruz - JDS - Weidman - Condit - Pettis - Edgar - Cowboy - Dodson - Okami
Yeah I agree. I throw the word '***' about all the time.

Usually when somebody is being stupid.. i.e dude stopping being a ***.

Or because I smoke, and people in the UK call cigarettes, ***s. ie. Got a spare *** mate?
---
If you don't read the papers you're uninformed. If you do read the papers you're misinformed.
Join Date: Jun 2009
Posts: 20,897
Although their are still people who get offended by the word, whether they want to believe it or not the meaning has most definitely changed when it comes to everyday conversation.
Colossal-weight
Join Date: Jan 2010
Posts: 9,844
I get that the UFC is protecting themselves and want to appeal to all communities. But geez, these guys can't even speak their mind. What if Nate said the same thing for a local radio interview? Does that get punished? Where and when is he allowed to speak his mind if he can't do it on his own social media? It gets ridiculous. Dana has used controversial words and phrases for years.....and he is the face of the company.....talk about double standard.
And on it rolls...
Of course we all use terms like f@g in social environments. Nothing wrong with that in my book. We all mostly live in free countries.
But there's a big fat line when it comes to these things. And im telling you right now, that anybody crossing that line is a total idiot. Because calling my brethren a f@g because hes being a bit of a pansy about something, is one thing. Going on twitter and calling somebody a f@g with malicious intentions is another. Especially when said Twitter account is clearly representing your billion dollar employer. eg:
I'm usually totally supportive of the Diaz brothers. But in this argument, Nate is being a fecking knob. Everybody is getting hung up over the political correctness of it. But I can say this with all confidence: If *any* of you were in charge of a billion dollar entertainment business, and one of your popular employees wrote what Diaz wrote, on their twitter site, with the company logo plastered all over it? Would you really simply shrug your shoulders. Let out a gentle "meh" and say you use that word all the time? No. You would shut your mouth, suspend the fecker and say sorry.
Yeah, I would let my employee use that word freely. But then again I haven't traded in my common sense and personal opinions for a billion dollars yet.
---
Rookie Hammer Squad 2015
Frankie Edgar - Dominick Cruz - Jorge Masvidal - Cat Zingano - Holly Holm
I completely understand. I call everybody a ***. People I hate, people I love, people I respect, people I detest, I've called everybody a *** at some point. Most people use the word as a way to call someone stupid or weird. However, that doesn't mean that the word isn't generally known as a derogatory name for a group of people. ***, in the US, was originally, and still is used to put down homosexuals. From what I've personally witnessed, it's still a very disrespectful, infuriating name to call a queermo.
The pussification of the FIGHT game of all things.

Sad.
---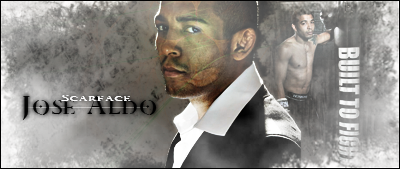 Currently Active Users Viewing This Thread: 1

(0 members and 1 guests)
Posting Rules

You may post new threads

You may post replies

You may not post attachments

You may not edit your posts

---

HTML code is Off

---