Henderson v Evans Now UFC161 Main Event
---
Quote:
As MMAjunkie.com previously reported, UFC interim champ Renan Barao is injured and out of next month's UFC 161 event. With little time to find a suitable replacement, the night's co-feature between Rashad Evans (17-3-1 MMA, 12-3-1 UFC) and Dan Henderson (29-9 MMA, 6-3 UFC) has been promoted to headlining status.

UFC officials today made the change.

UFC 161 takes place June 15 at MTS Centre in the Canadian city of Winnipeg. The main card airs on pay-per-view following prelims on FX and Facebook.

Evans, who had won four straight fights after losing his title to Lyoto Machida in 2009, looks to end a two-fight losing streak after dropping back-to-back decisions to current light heavyweight champion Jon Jones and Antonio Rogerio Nogueira.

The 33-year-old had flirted with the idea of a potential move down to middleweight in recent months but instead will face Henderson, who dropped a close split decision to Lyoto Machida this past month at UFC 157. The loss, which snapped a four-fight win streak and came after a 15-month injury layoff, likely cost the 42-year-old a title shot.

Barao looked to defend his interim title for a second time as champion Dominick Cruz recovers from a knee injury. Barao, who's won 30 straight fights (and five straight in the UFC), defended his interim belt for the first in February with a submission win over Michael McDonald.

His original opponent, Eddie Wineland, a former WEC champion, recently fought his way back into title contention with back-to-back wins over veterans Scott Jorgensen and Brad Pickett. Wineland's next move has yet to be announced.

With the loss of the Barao vs. Wineland contest, the UFC 161 main card has room for one more fight. It's currently unknown if UFC officials will secure a new opponent for Wineland or promote another contest from the evening's preliminary card
I think we have gone from an exciting main event to this which i think will be a boring one.
---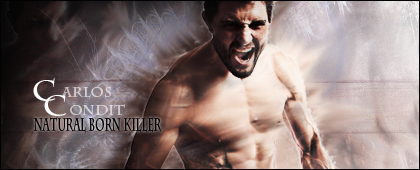 2012 FFL WINNER
CPL RECORDS
UFC 56-32-3 Strikeforce 10-4
See what happens when you put quality cards. Injuries don't kill you. See that Dana. You see?
Banned
Join Date: Aug 2010
Location: Idaho
Posts: 2,848
If Rashad fights like he did against Jones and Nogueira he's going to get his teeth knocked into his throat.

However as much as I like Henderson he's become incredibly one-dimensional. If Rashad tried to wrestle Henderson I see him taking a decision. Otherwise Henderson takes home a TKO.
---
2013 VIP FFL Champion
THE DRAGON RIDES AGAIN - 12/20/14
Machida - Alves - Cruz - JDS - Weidman - Condit - Pettis - Edgar - Cowboy - Dodson - Okami
Eugh, this fight is going to suck. Not really looking forward to this event much at all. Best fight on the card will be Barry vs Jordan, and that's only because Pat Barry is a massive legend. Rest of the card is terrible.
---
Proudly Supporting
Dan Hardy
Conor McGregor
Michael Bisping
Donald Cerrone
Chael Sonnen
Demetrious Johnson
Joe Lauzon
Nick Diaz

Yeh guys dont forget what shields did to henderson. Not saying henderson cant knock out rashad, he is more than capable, i just think shads wrestling is a bit better than shields.
---
Dominick Cruz | Jose Aldo | Donald Cerrone | Vitor Belfort | Fedor | Daniel Cormier
Rashad fights remotely intelligently and he wins this fight but if he plays paddy cake with Hendo and goes full retard again he gets his lights turned off
Sent from
Verticalsports.com App
---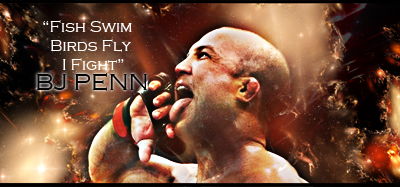 "If you get hit and it hurts hit him back you not knocked out yet."-Joe Doerksen
The Toxic Terrors (FFL)
Demetrious Johnson*Eduardo Dantas*Emanuel Newton*Will Brooks*Michael Page
Henderson did not look good or even healthy against Machida. If that Dan shows up it won't matter what Rashad does he's going home with a decision.
I'm seeing this going a lot like Shad v Rampage. Lot of fence work for five rounds. However if Rashad gets in that zone where he thinks he's Floyd mayweather where he moves his head until he actually does something he'll be waking up as another meme.
Sent from
Verticalsports.com Free App
---
Think. It Ain't Illegal Yet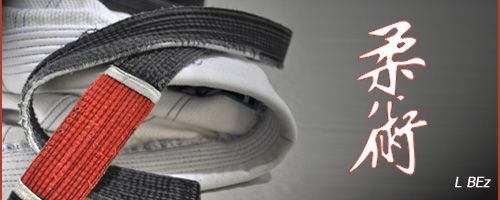 "Discipline Hurts Less Than Regret"
They been promoted to main event. Are we gonna get two extra rounds this time? If so, Hendo better H-Bomb before gassing.
Currently Active Users Viewing This Thread: 1

(0 members and 1 guests)
Posting Rules

You may post new threads

You may post replies

You may not post attachments

You may not edit your posts

---

HTML code is Off

---