View Poll Results

: Who you got in this awesome HW fight?

Mir
21
32.31%
Barnett
44
67.69%
Voters: 65. You may not vote on this poll
I think Barnetts is pretty confident in his sub defense. He may just take him down for 3 rds for the UD. That would be interesting to see.
Colossal-weight
Join Date: Jan 2010
Posts: 9,844
Quote:
Mir is the better grappler and striker all Josh has here is wrestling with a strong top game he might take it but I see Mir taking this unless it turns into a boring clinch fest.
LOL another guy who overrated Mir to no end. Mir is the better grappler? You know grappling includes wrestling don't you? Mir is not the better grappler. Barnett can keep it standing if he wants. He probably could get some TDs. And he wouldn't get sub'd if it is on the ground anyway.
Mir has the better striking? Yea, if he brings that awful head movement he did vs. Nog he will get dusted. He looked awful. What fights should I watch to see if Mir has decent strikes? The fact he caught Kongo who sucks anyway, with a shot when Kongo was so worried about the TD? Or when nothing happened for 2.5 rounds vs CC and he found a random knee to end it? Mir's striking sucks.
Barnett is waaaay tougher than Mir. Has a muuuuuuuch better chin. Has muuuuuuuuch more cardio. Has muuuuuch more wrestling. Is experienced enough and good enough to not get caught in a sub. Striking is basically a wash. But I doubt Mir hurts Barnett bad. Barnett is way more durable than Mir.
MMA Fanatic
Join Date: Apr 2013
Posts: 83
barnett controls where this fight goes and he has a granite chin and pretty damn heavy hands to match, he could win standing or take mir down and beat him up there. mir probably has better standup but mir's chin is always a factor and this one is no different, take into consideration that barnett is great at submission defense as well so that won't be a big thing like it was in mir vs cormier
There will be a ton of humble pie eaten by most after this fight, I am baffled and mind f***ed looking at the poll and reading this thread. I thought the fight favored Mir but figured everyone would be 50/50 on it but to favor Josh?

When the only fight you have lost that wasn't a title fight in almost 7 years was to Cormier I am not writing you off. Mir was on his way blah blah blah, truth is he still knocked Nog's block off and then took his arm home off and put it on the mantle.

Quit telling me what Mir has done wrong to make your points give me some kind of example of what Josh has done so right. he submitted Sergei? Sergei sucks he is a solid striker with a brief resemblance of TD defense, Brett Rogers who also lost to UFC wash out Eddie Sanchez?

Please somebody give me some example of something that Josh has done to justify picking him.

EDIT: Mir's chin is suspect? Why cause Carwin and JDS knocked him out? Never mind Nog, Cro Cop and Roy Nelson couldn't get it done. The only guys to knock him out in 5 years are either elite strikers who knock out iron chinned kick boxers or 265 lb power punchers. I can see how you would think that a submission wrestler who has knocked out exactly one well past his prime fighter could knock him out. makes sense.
---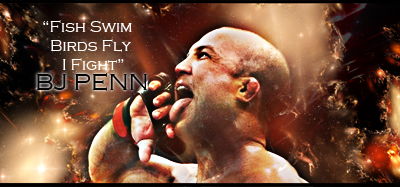 "If you get hit and it hurts hit him back you not knocked out yet."-Joe Doerksen
The Toxic Terrors (FFL)
Demetrious Johnson*Eduardo Dantas*Emanuel Newton*Will Brooks*Michael Page

Join Date: Mar 2010
Location: NC.
Posts: 9,815
I really wanted to see this fight 10-11 years ago. I was for Josh then and now. I thnk some people are underestimating his grappling skills. He's a diffeent kind of wrestler.

Mir is going to get beaten senseless on his back. again.
---
Quote:
I consider Barnett more of a Pride guy if anything..

Sent from my GT-S5660 using VerticalSports.Com App
I just consider him Mirko's bitch.
Quote:
I think Barnetts is pretty confident in his sub defense. He may just take him down for 3 rds for the UD. That would be interesting to see.
Well we already know that Barnett is a moron so him thinking that Mir can't sub him is entirely feasible. Which will result in a broken limb for Barnett since someone with the level of skill and strength of Mir can sub anyone. If I were Werdum I wouldn't go to the ground with Mir; he doesn't need to be technically better he just needs to get his grip on a power submission and it is over.
Mir just put on one of the worst performances of his career. If Barnett opts to box with him for a few seconds and then pressure him against the cage, I doubt he'll have much trouble doing so.

Anyone raising Mir's being with Greg Jackson after his performance against DC is on the pot.
Light Heavyweight
Join Date: Nov 2008
Location: NC
Posts: 3,059
Mir by vicious submission.


Although if Barnett is smart he'll cage control and dirty box/uppercut him all night, thats where Mir is the weakest
---
Attero Dominatus.
Featherweight
Join Date: Apr 2012
Posts: 1,444
Yeah, I'm with toxic and Osmium on this. Mir via Brutality.
Currently Active Users Viewing This Thread: 1

(0 members and 1 guests)
Posting Rules

You may post new threads

You may post replies

You may not post attachments

You may not edit your posts

---

HTML code is Off

---