View Poll Results

: Who you got in this awesome HW fight?

Mir
21
32.31%
Barnett
44
67.69%
Voters: 65. You may not vote on this poll
UFC 164: Mir vs Barnett
---
Quote:
Former UFC heavyweight champion Josh Barnett's first octagon appearance in more than 11 years will take place at UFC 164, where he meets Frank Mir.
UFC officials today announced the booking.
UFC 164 takes place Aug. 31 at Bradley Center in Milwaukee. The main card will air on pay-per-view.
As USA TODAY Sports/MMAjunkie.com (
www.mmajunkie.com
) first reported, Barnett recently re-signed with the UFC after a decade-long stint fighting in various global promotions.
Barnett has been fighting professionally since 1997 and made his promotional debut in 2000 with a TKO victory over Gan McGee at UFC 28. He would suffer a knockout loss to Pedro Rizzo in his next appearance before rattling off victories over Semmy Schilt, Bobby Hoffman and UFC Hall of Famer Randy Couture. The win over Couture scored Barnett the UFC's heavyweight title, though he was later stripped of the belt in 2002 after failing the evening's post-fight drug test.
Barnett spent much of the next six years fighting in Japan, where in 2006 he made it to the finals of that year's PRIDE open weight grand prix before losing to Mirko "Cro Cop" Filipovic.
In 2008, Barnett returned to the U.S., where he earned victories over Gilbert Yvel in Rizzo under the Affliction banner before that promotion folded up shop. He would later sign with Strikeforce, where he advanced to the promotion's heavyweight grand prix final before falling short against undefeated contender Daniel Cormier. Barnett bounced back with a January win over Nandor Guelmino in Strikeforce's final event.
http://www.mmajunkie.com/news/2013/0...medium=twitter
---
---
2013 VIP FFL Champion
THE DRAGON RIDES AGAIN - 12/20/14
Machida - Alves - Cruz - JDS - Weidman - Condit - Pettis - Edgar - Cowboy - Dodson - Okami
all Barnett. I'll be willing to take bets on this one.
---

I like Barnett, and I say don't drug test either one.
---
"Yeah, well, you know, that's just, like, your opinion, man."
Mir is the better grappler and striker all Josh has here is wrestling with a strong top game he might take it but I see Mir taking this unless it turns into a boring clinch fest.
Sent from
Verticalsports.com App
---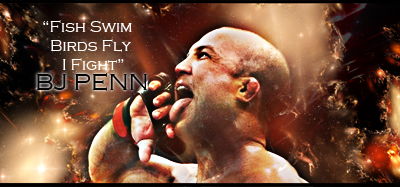 "If you get hit and it hurts hit him back you not knocked out yet."-Joe Doerksen
The Toxic Terrors (FFL)
Demetrious Johnson*Eduardo Dantas*Emanuel Newton*Will Brooks*Michael Page
Damn it. I was hoping Mir could get a win first. Now he'll be 0-3. Should be an interesting fight though.
---
Will make predictions for credits. Please, I'm so broke.
As much as I like Mir... I think Josh has this in the bag.
---

Fedor, Mir, Lytle, Serra, Hendo, Chuck, Minowaman, Maynard, Forrest, Hunt
Pickett, Cerrone, Matt Brown, Bisping, Weidman, Barnett, Lawler


Don't understand why Barnett was signed at all. Just shows how pathetically untalented most of the division still is. I think Cain and JDS are the only guys in the entire division who's skill are even good enough to hang with the guys from 135-205 if weight was somehow made equal.

Everyone jumped all over Overeem for having no legit wins, how about Barnett? What the hell has he done in the last 10 years other than fight b level guys at HW, a division that is already b level when we are talking about the best.

I think Mir will win, but I doubt it will be pretty.
---
mad props: Toxic
Or Josh Barnett is a good fighter and HW has some solid talent.

Sergei Kharitonov isn't exactly some can from the minor leagues. And if we're being literal, he's beaten prime Big Nog and prime Mark Hunt in the past ten years.
My first thoughts were how is Mir going to win this. Then I remember Mirko pulled off some weird submission on Barnett while in the guard.

It should 75% Barnett and 25% Mir. Barnett should just keep it standing. He could easily get caught up in an armbar.
---
Marcus Aurelius: Tell me again, Maximus, why are we here?
Maximus: For the glory of the
Empire, sire.
Baked, not fried... the healthy choice.
Currently Active Users Viewing This Thread: 1

(0 members and 1 guests)
Posting Rules

You may post new threads

You may post replies

You may not post attachments

You may not edit your posts

---

HTML code is Off

---