Quote:
Vince has an absurd love for steriods even though it really doesn't do anything to help them without damaging their mental health and eventually physical health unless they also use recovery roids for all the time there out on the road.
Substance abusers aren't exactly known for their common sense I suppose
. The pro wrestling viewers' fascination with big bulging bods probably also encourages it though.
You're not terribly important to me

Join Date: Jul 2010
Location: Sell me this pen
Posts: 15,507
Quote:
Originally Posted by
Liddellianenko
View Post
Substance abusers aren't exactly known for their common sense I suppose
.
---
Jim Norton
Nick Dipaolo
Dave Attell
Dave Chappelle
Bill Burr
Joey Diaz
Colin Quinn
Bob Kelly
Rich Vos
Patrice O'Neal
Louis CK
Didn't Brock work on a farm from a young age, and as a result was constantly lifting heavy shit? Also, I remember seeing a WWE made documentary about him, and he was a savage when he was young. Constantly working out, constantly lifting weights. I'm sure he probably has used PED's at some point in his career, but I firmly believe he's been blessed with ludicrous genes. The guy's not just big, he's ridiculously strong, and you don't get hands that big from steroids. The guy's a beast.
---
Proudly Supporting
Dan Hardy
Conor McGregor
Michael Bisping
Donald Cerrone
Chael Sonnen
Demetrious Johnson
Joe Lauzon
Nick Diaz

Megaweight
Join Date: Mar 2007
Posts: 5,499
I'm sorry guys, but I am still gonna go with the viking theory. While I don't doubt that probably just prior and during his WWE stint he was on roids, I think he is one of those genetic freaks who also happened to work out and get visible gains from it. Hell the Rock was also jacked at 16/17 . Good Genes + working out = monster results.

Join Date: Jan 2009
Location: Xanadu
Posts: 5,020
Maybe Lesnar will write a book one day and tell us all.

To have those shoulders at 16 though is something else. At 19 I started doing weights and for 2 years straight I trained shoulders 3 times a week until I could shoulder press 2 x 32kg dumbells for 3 sets. My shoulders were big and people were saying I looked like a tank, but compared to Lesnar at 16 I looked like one of the geeks in revenge of the nerds.

But maybe this log carrying was the key, and all that meat and potatoes.
What I want to know is how he got those trapz! It'll be impossible to choke em out.
---
Marcus Aurelius: Tell me again, Maximus, why are we here?
Maximus: For the glory of the
Empire, sire.
Baked, not fried... the healthy choice.
I remember watching an interview with Brock awhile back and he insisted that he had never used anything but supplements and even pointed to the fact that even as a kid he was ridiculously big.
I know he looks jacked in the picture and I really would have a hard time in defending him as a guy who never used steroids. But the fact is he has never been caught with them in his system, not by the UFC, WWE or anybody else.
His body shape has always, at least in my opinion looked different to your typical roid abusers, so I'm always seconding guessing myself when it comes to Lesnar and roids.
Batista - clearly on roids.
Lesnar - Hmmm not sure
---
If you don't read the papers you're uninformed. If you do read the papers you're misinformed.
basically me and all my friends grew up on farms, and none of us looked like that when we were 16.
---

Fedor, Mir, Lytle, Serra, Hendo, Chuck, Minowaman, Maynard, Forrest, Hunt
Pickett, Cerrone, Matt Brown, Bisping, Weidman, Barnett, Lawler


Quote:
Originally Posted by
Liddellianenko
View Post
That's what I figured too lol. He was caught with a steroids package at age 26, it's quite possible he started earlier during high school, many of the so called "freak athletes" in school do.
Lesnar was never caught for roids, he was arrested on suspicion but they were vitamins or some shit like that. It was basically an absurd arrest where he had some kind of pills and an overzealous cop assumed because of the size of him they were steroids.
---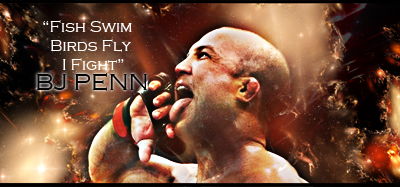 "If you get hit and it hurts hit him back you not knocked out yet."-Joe Doerksen
The Toxic Terrors (FFL)
Demetrious Johnson*Eduardo Dantas*Emanuel Newton*Will Brooks*Michael Page
Currently Active Users Viewing This Thread: 1

(0 members and 1 guests)
Posting Rules

You may post new threads

You may post replies

You may not post attachments

You may not edit your posts

---

HTML code is Off

---