View Poll Results

: Who takes the win?

Jake Shields vs.
5
55.56%
Tyron Woodley
4
44.44%
Sam Stout vs.
7
77.78%
James Krause
1
11.11%
Sean Pierson vs.
7
77.78%
Kenny Robertson
1
11.11%
Roland Delorme vs.
3
33.33%
Edwin Figueroa
5
55.56%
Mitch Clarke vs.
2
22.22%
John Maguire
6
66.67%
Yves Jabouin vs.
6
66.67%
Dustin Pague
2
22.22%
Multiple Choice Poll. Voters: 9. You may not vote on this poll
Quote:
I thought Woodley won the fight. He did far more damage with his strikes. Who cares if shields held woodley on the fence for more time if he didn't land a single damaging strike? Octagon control my ass.
Woodley definitely had the more damaging blows, but nothing ever really stopped Shields for long. As for Octagon control you have to give that to Shields, because almost everything that happened in that fight was because of Shields. Woodley only attacked a few times.
---
Forum GP - Season XI - Champion
Quote:
Originally Posted by
Canadian Psycho
View Post
Maybe you don't understand the sport, breh. It's passed you by. The casuals run the show now.
This is sadly kinda true.
The rules don't even matter anymore, nor do the now(thanks to the ABC) clearly defined scoring criteria described in the Unified Rules of MMA.
All that matters is the casuals screaming about high ineffective volume, walking forward, and holding dudes against the fence.
I have a a hard time being upset by it though because anyone who could actually lose to such an ineffective display of fighting probably doesn't deserve to win anyway.
---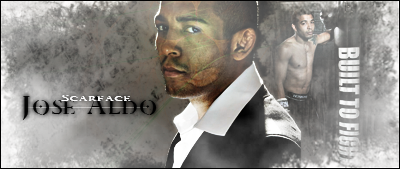 Currently Active Users Viewing This Thread: 1

(0 members and 1 guests)
Posting Rules

You may post new threads

You may post replies

You may not post attachments

You may not edit your posts

---

HTML code is Off

---