Tito Oritz "frontin' about being Mexican" haha
---
Earlier this week Tito Ortiz said that Rashad Evans will be his "nappy headed ho...[on] 7-7-07" pretty dumb if you ask me, since the whole world watched as Don Imus got raped for saying it. Rashad's reply to that was actually funny:

ďThat boyís a fool ó man, heís stupid. Thatís what he said for real? One, thatís pretty ignorant. After that whole controversy, to go behind someone elseís (back) and do the same stupid thing?

ďSecond of all, Iím black. My hairís not straight. My skin is black. My nose isnít small. Big lips ó whatever. Iím black. Iím proud to be black. Kinky hair, nappy hair ó whatever, thatís what I am.

ďThe third thing is Tito, you know, he canít talk. I give him a challenge to grow his hair out because I think his hair is kinda kinky too. I think [Ortiz] is not from Mexico. I think [he] might be from Puerto Rico or Cuba or somewhere where some people with some African descent were there.

ďI think heís frontiní about being Mexican. Thatís what I think. So I give him a challenge to grow his hair out, and we can see how kinky and dark it is once he quits dying it. ď

ďHeís playing head games with the wrong person. Iíve got nappy hair. So what? So do you. In the last three years, who has Tito Ortiz really beat except Ken Shamrock? He doesnít want to stand up and bang. He doesnít want to fight anyone real. He just wants to put on the production and pretend heís a fighter. But you canít do that all the time because real fighters come calling. And Iím a real fighter."
Lol I'd love to see Ortiz with a black afro! Make it happen Tito!
---
yeah, tito, i hope, gets destroyed.

should be a good fight nonetheless
lol at the nappy headed ho! rashads LNP would do nothing to tito
lol i bet i will get some bad rep....
---
Mac Danzig and his bird feeder once visited the Virgin Islands. They are now The Islands.
Mac Danzig can kill two fighters with one bird feeder.
Superman owns a pair of Mac Danzig bird feeder pajamas.
rashad is dumb. we've already seen tito's hair partially grown on TUF 3 and it wasnt nappy. it wasnt long by any means but it was grown a little longer than the usual buzz
SugaRUSH!
Join Date: Jun 2006
Location: Surrey, Canada
Posts: 3,807
Rashad via UD.
---
Support Mixed Martial Arts, not Ultimate Fighting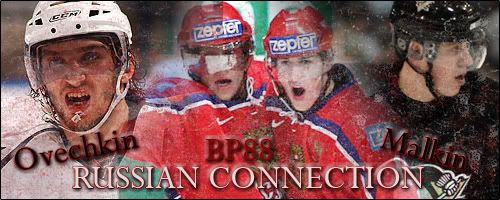 Currently Active Users Viewing This Thread: 1

(0 members and 1 guests)
Posting Rules

You may post new threads

You may post replies

You may not post attachments

You may not edit your posts

---

HTML code is Off

---