View Poll Results

: Your prediction

Frankie Edgar
38
92.68%
Charles Oliveira
3
7.32%
Draw
0
0%
Voters: 41. You may not vote on this poll
Quote:
Really good fight. Why blame Edgar for gifts he does not have? Another round he probably would have put him away.
So they can justify pretending he loses rounds where he out lands his opponent two to one.
Quote:
Originally Posted by
Canadian Psycho
View Post
lol, yes, Edgar's 'negativity' makes the fights look closer than they are
I'm going to challenge Anderson to a fight, and when I lose, I'll just be negative about it so that the result appears closer to the naked eye
It's pretty popular among guys who aren't that talented...or guys who have a hard time with a style.
Werdum-Overeem II was a great example.
If Werdum fights that fight like a real cagefighter he's probably getting stopped...instead he tricked a lot of people into thinking he actually deserved the decision by jabbing and then flopping to his back for 15 minutes.
Quote:
So they can justify pretending he loses rounds where he out lands his opponent two to one.
Damage is a scoring criteria and it's Edgar's own fault he does very little of it considering he often doesn't even sit down on his punches.
---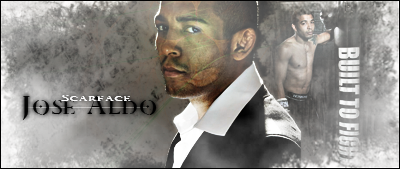 ---
Last edited by HitOrGetHit; 07-07-2013 at

02:27 AM

. Reason: Double Post
Join Date: Jun 2009
Posts: 20,860
Where are those Edgar haters???
Wait, I found them.
---
Edgar looked really good! I was happy to see the little bouncing machine bounce back from his trilogy of loses, two of which he arguably won
I think that Roflcopter is just a negative person who barely shows appreciate or respect for even the best of fighters. Seriously, EVERY single post he makes contains a negative remark of some sort. Such a forum energy sucker.
Great win for Edgar. About time although I'm a fan of Oliviera. Such raw talent, too bad he doesn't have a durable chin. He gets wobbled easily.

Interesting matchup, but overall a very entertaining fight. Good learning curve for The Bronx.
---
Marcus Aurelius: Tell me again, Maximus, why are we here?
Maximus: For the glory of the
Empire, sire.
Baked, not fried... the healthy choice.
Textbook fight by Edgar last night and exactly why he's still one of the best fighters in the world at any weight class.
Light Heavyweight
Join Date: Nov 2008
Location: NC
Posts: 3,059
Quote:
So they can justify pretending he loses rounds where he out lands his opponent two to one.
So if Edgar hits a guy with a pillow twice and the opponent lands a real punch then Edgar still wins? No.
---
Attero Dominatus.
Did you guys notice that Oliveira when he gets clipped he doesnt backup he goes forward throwing punches while being dazed....
Great fight. Oliveira impressed me as much as he has since the Escudero fight. Thought he'd quit considering how he did so against Cerrone, but he looked really good. Doesn't have the best record, but at only 23, he still has time to develop into a serious fighter! Frankie had to be on top form to beat Oliveira, and he was. Great performance from Frankie, nice to see him back in the win column, it's been a while!
---
Proudly Supporting
Dan Hardy
Conor McGregor
Michael Bisping
Donald Cerrone
Chael Sonnen
Demetrious Johnson
Joe Lauzon
Nick Diaz

Banned
Join Date: Aug 2010
Location: Idaho
Posts: 2,848
Awesome fight. Some people may find Edgar boring but I don't think I've seen a Frankie Edgar fight where I haven't been entertained.

I agree with some people though that Edgar probably isn't as good as people make him out to be. I think Aldo would beat him in a rematch and I also think that Mendes and Swanson would beat him. Lentz would give him problems.
Currently Active Users Viewing This Thread: 1

(0 members and 1 guests)
Posting Rules

You may post new threads

You may post replies

You may not post attachments

You may not edit your posts

---

HTML code is Off

---