He did get dropped but that was literally the only time Cain had him in serious trouble. JDS did nothing the whole fight and Cain got close to a stoppage once, so maybe that's what JDS is getting at.
Sent from
Verticalsports.com Free App
---
Think. It Ain't Illegal Yet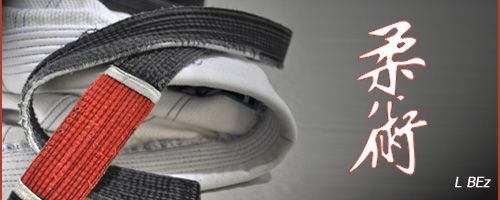 "Discipline Hurts Less Than Regret"
Quote:
All true, but to say Cain hits like a girl is a rediculous statement.
Hmmm, maybe he used the wrong expression, or he did it to hype the fight!
---
Fedor Emelianenko:
The one who doesn't fall, doesn't stand up
Fedor Emelianenko
|
Anderson Silva
|
Carlos Condit
|
Frankie Edgar
|
Khabib Nurmagomedov
Quote:
Still the humble family guy, but its clear that he:
1- Doesn't respect Cain and Overeem
2- He is trying to get under Cain's skin (I think its hard to do, due to Cain's personality!!!)
He's not really a family guy anymore, dude just got divorced from his wife of 10 years and the wife has kids custody. Not to blame or dislike him for it, but he's not fighting for a family anymore but himself, the motivations are different.
Saying he can easily beat up boxing legends in a sport he has never attempted at a professional level, and that Cain hits like a girl is not humble. Compare it to after he first fought Cain, after the fight he admitted how he was afraid and nervous about facing Cain and what a tough competitor he was. I can see why he wouldn't like Overeem for cheating but Cain has shown him nothing but respect.
Yes he's doing it to get inside Cain's head. Yes it's still a cheap move. I don't get people who try to justify cheap tactics by pointing to a selfish reason for it as if that suddenly makes it ok. It's like saying "yeah, the dude robbed a bank ... but before you dislike him, hear me out ... he only did it for the money!". No way! He did it for the money? how does that make it better? How does talking trash get better if you're doing it to get a psychological edge? It's still lame.
If you're a humble guy you don't try to toss cheap and clearly untrue insults at your opponent, you stay classy and beat them regardless. Like GSP, Cain, Aldo, even Jones (yes he thinks highly of himself but doesn't talk trash about his opponents), or the old JDS. For me the most that's fine is like light humor like Weidman did, anything more than that is lame.
I don't get why these guys do it either, it almost never works and almost always backfires. Sonnen, Diaz, Ortiz, Shamrock, all classic examples. The trash talkers always get their asses handed to them when it actually comes to showtime so I don't get this idea of "he got in his opponent's head". No, he just got in his own head and doubled the pressure on himself to back his talk up.
There is a possibility that this was lost in translation. Perhaps he said something along the lines of, "I thought Cain's strikes weren't as powerful as I'd imagine." Otherwise if he did say that after the beating it may be a bit tactless.

Either way I know JDS was pissed off. He told Cain, "just like what you said I will be back for my belt," before leaving the Octagon. JDS was battered, but his will was not broken. Cain knows this.

This will be straight up war between the two most dominant HW champs.

PS: Still can't believe he knocked out Mark Hunt.
---
Marcus Aurelius: Tell me again, Maximus, why are we here?
Maximus: For the glory of the
Empire, sire.
Baked, not fried... the healthy choice.
Join Date: Jun 2009
Posts: 20,898
Must suck knowing a dude that hits like a girl beat the hell out of him.
Guys, if you ever knew this "PANICO" show, that thread would never exist. Those guys are professional trollers.
Nothing they say or do is serious as their only goal is to shock, prank and mock people all the time, trying to get the most ridiculous reactions, asking confusing and dubious meaning questions, oftenly even ponographic, to embarrass their guests, normally playing guests confusing answers repeatedly in a remix, to highlight regretful quotes that were obtained out of context.
I am sure "Cain hits like a girl" was the lightest insult they did throw to JDS "agree" with them.
That is the lowest standard show ever to exist in Brazil. Nobody can be the normal himself while speaking to those guys.
"If" he did say this, then I have to say that is a bit out of his character (Or the character that he has shown in the past).

He might just be trying to hype up the 3rd fight between him and Cain. Even though it's good for both fighters to show sportsmanship, it never hurts to have a bit of animosity between two past competitors as well. It makes the fight draw a bit more interest IMO.
---
2013 VIP FFL Champion
THE DRAGON RIDES AGAIN - 12/20/14
Machida - Alves - Cruz - JDS - Weidman - Condit - Pettis - Edgar - Cowboy - Dodson - Okami
You know without audio he could have been led to say it and said it jokingly? Remember sarcasm doesn't always work in the written format.
Sent from
Verticalsports.com App
---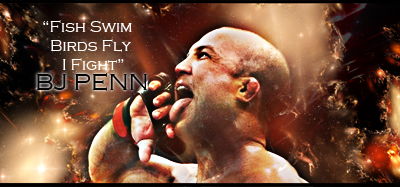 "If you get hit and it hurts hit him back you not knocked out yet."-Joe Doerksen
The Toxic Terrors (FFL)
Demetrious Johnson*Eduardo Dantas*Emanuel Newton*Will Brooks*Michael Page
Featherweight
Join Date: May 2007
Location: Pryor Oklahoma
Posts: 1,071
Jds was beatn senseless for 5 rounds and Cain couldnt put him away.....Jds got the first shot in the first fight and what happened....Cain went down. Im behind JDS all the way. But I also hate Cain with a firey passion. I mean I hate the guy.
Currently Active Users Viewing This Thread: 1

(0 members and 1 guests)
Posting Rules

You may post new threads

You may post replies

You may not post attachments

You may not edit your posts

---

HTML code is Off

---