Kid Yamamoto Last Chance vs Ivan Menjivar
---
Quote:
One of the more notorious UFC busts in recent memory, Norifumi "Kid" Yamamoto has yet to taste victory in three UFC bouts, dropping decisions to Demetrious Johnson (fair enough) and Darren Uyenoyama (understandable) before getting submitted by Vaughan Lee (COME ON!) in the first round of their UFC 144 scrap last February. Since then, we haven't heard much from the former K1 star and could only assume that he was diligently working on his kata with headmaster Michael "Lightning Bolt!" Dealy.
His back now firmly planted against the wall, Yamamoto will be given one of his toughest tests to date in what is surely his do-or-die fight with the UFC. "Kid" will face Ivan Menjivar at UFC 165: Jones vs. Gustafsson. TVA Sports was the first to announce the booking yesterday:
On the heels of a first round submission via rear-naked choke loss to Urijah Faber at UFC 157 (his second loss in his past three fights), it's safe to say that this could be a must win for "The Pride of El Salvador" as well. Although his UFC record currently stands at a respectable 4-3, you have to imagine that dropping a second straight contest to a winless (as far as the UFC is concerned) fighter like Yamamoto would spell disaster for the WEC veteran.
http://www.cagepotato.com/do-or-die-...ar-at-ufc-165/
Man i really wanted to see Kid Yamamoto do well in the UFC. I was a big fan of his. But ever since his Knee Injury which lead to a layoff he was never the same. He never got his ferocity back. Its a shame because he did really well as a freestyle wrestler for someone training in Japan. When he tried to compete in the 2008 summer Olympics in Beijing he looked really good in the qualifying rounds until the Semi-Finals against Kenji Inoue who dislocated Kid Yamamotos elbow with the first move and eventually led him to abandon the idea of competing in the summer Olympics.
I wonder where Kid is training currently because i believe he could really benefit from moving to the states. He is extremely athletic and would benefit from the better training and much better wrestling.
Anyone know what some good MMA Gyms are for the lower weight classes???
---
Ivan's a pretty tough veteran too. In fact I think both have their backs against the wall.

I will always remember Ivan as Georges' first ever pro MMA opponent.

I also think Kid's lost that drive/hunger some time ago.
---
Marcus Aurelius: Tell me again, Maximus, why are we here?
Maximus: For the glory of the
Empire, sire.
Baked, not fried... the healthy choice.
Menjivar is so good, especially for his age. People get too caught up in title talk, Ivan won't get there but he must always be taken seriously.

Big favorite in this one.
---

Join Date: May 2008
Posts: 11,322
Bye-Bye Yamamoto.
---


Join Date: Jan 2013
Location: Canada's East Coast
Posts: 1,487
Quote:
Kid will turn things around. He has to end his career on a high note
That may be wishful thinking breh, I think Ivan will be too much for him.
Sent from
Verticalsports.com App
---
The poster formerly known as Cowgirl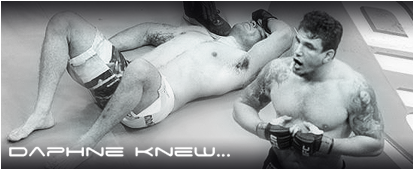 Thanks to Killz for the great sig!

Maybe, but I think if Ivan stands and bangs with Kid then he can win.
You're not terribly important to me

Join Date: Jul 2010
Location: Sell me this pen
Posts: 15,480
Quote:
Maybe, but I think if Ivan stands and bangs with Kid then he can win.
yamamoto got rocked by vaughn lee and then subbed
---
Jim Norton
Nick Dipaolo
Dave Attell
Dave Chappelle
Bill Burr
Joey Diaz
Colin Quinn
Bob Kelly
Rich Vos
Patrice O'Neal
Louis CK
Yamamoto has the talent to make this a compelling fight, but he is hard to trust these days. Ivan should be a moderate favorite.
Quote:
Maybe, but I think if Ivan stands and bangs with Kid then he can win.
Yamamotos stand up has been shaky at best from his time in the UFC.
Though im rooting for Yamamoto!! I really want him to get a run going.
---
Currently Active Users Viewing This Thread: 1

(0 members and 1 guests)
Posting Rules

You may post new threads

You may post replies

You may not post attachments

You may not edit your posts

---

HTML code is Off

---