View Poll Results

: Will Wideman lose to Silva?

Yes, he will
62
78.48%
No, he won't
17
21.52%
Voters: 79. You may not vote on this poll
I don't think so. He's what 28 or 29 now? Already injury prone had knee problems already. He's going to turn into a what could have been imho. He may win a title but his body has already taken a beating.
Sent from
Verticalsports.com Free App
---
Think. It Ain't Illegal Yet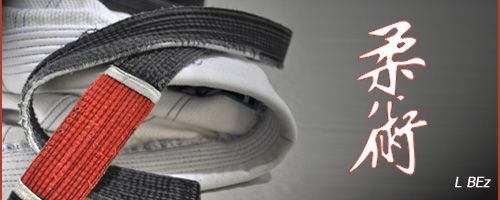 "Discipline Hurts Less Than Regret"
Weidman is a legitimate title contender but has been pushed as a title challenger. He has shown the skills to be a top MW but he is really lacking experience.
He definetly has a chance against Silva albeit the experience and cage time.
---
Franklin,Gouveia,Maia,Kharitonov,Hunt,Liddell,Pari syan,Hardy,Shlemenko,Machida,Gomi,Bustamante,Evans ,Edgar,Hathaway,Bonnar,Murray,S.Carter,Ludwig,Pett is,K.Gill,Sobral,Mousasi,D.Cruz,Arona,Nogueiras,Co te,Ole Laursen,Kawajiri,Sakuraba & K1 Lebanner!
I think he is a top talent but overrated a little more then normal beacuse he is booked in the title fight. The poll doesn't reflect it, but I see many willing to give him a better chance of beating Silva then I am right now along with giving him what I think is overly generous praise to just about every aspect of his game.
Incredibly so. It's not that he's bad, he just hasn't proven himself as a contender yet. Beating a fat Munoz and having an awful performance against Maia doesn't change that. Yes I realize he had to cut 30 lbs, regardless the fight was still shit.

He doesn't belong in there with Silva. If he goes out and somehow wins, I'll eat all the crow I can, but chances are he gets humiliated.
---
Will make predictions for credits. Please, I'm so broke.
Featherweight
Join Date: Aug 2009
Posts: 1,297
After he beat Munoz was his time, it was an impressive win. Then he had to take a year for an injury and is now coming back for an instant title shot. His momentum is over, his hype is no longer warranted(the game is always advancing) and the closer the fight gets the more I feel he's going to get clowned worse than Leites and Maia. In a way though, Weidman has all the chances to beat Silva, people know who he is cuz he took a year off and had a guaranteed shot with the champ so his name was tossed around for awhile, if he's been training random moves or high risk high reward moves he might be able to defeat Silva. I definitely don't see him grinding Silva out though, he has to get the finish. I think Silva has proven his wrestling defense is pretty good.
I do think he can do better than Stephan Bonnar did though.
Bantamweight

Join Date: Mar 2007
Posts: 721
I don't think he's overrated at all but I can't see him beating Anderson. His wrestling is excellent, his boxing has gotten better and better plus his BJJ is very good as well.

He could have done with a fight between the Munoz one and this one but I think he'll give a good account of himself.
---
No. He's a solid fighter, and frankly, outside of Vitor, there's no one else who springs to mind as to who should be facing Anderson for the title. The middleweight title hasn't been defended in a year. Someone had to step up, and right now Chris Weidman is the best man for the job.

Will he beat Anderson? That's a tough call to make. I still think New Vitor is the man for the job, but Chris poses some serious problems. Anyone who ignores the talents and skills that he does possess might be setting themselves up for some heartache.
Probably but the second Anderson knocks him out half the people who are talking him up right now will say that he is shit and dumb and then he will be underrated.
Overated? No. He's earned his shot though. Not many people have him beating Silva... even his fans.

If he could do half of what Sonnen could (takedown wise), he could definitely decision his way.
Currently Active Users Viewing This Thread: 1

(0 members and 1 guests)
Posting Rules

You may post new threads

You may post replies

You may not post attachments

You may not edit your posts

---

HTML code is Off

---