View Poll Results

: Will Wideman lose to Silva?

Yes, he will
62
78.48%
No, he won't
17
21.52%
Voters: 79. You may not vote on this poll
Bantamweight
Join Date: Nov 2009
Posts: 953
It seems like people are mistaking over rated and earning a title shot as being the same thing. I think some people on here are over rating him but yes at the same time as I think he is being over rated he still has earned a title shot.

I dont think his hype is warranted. However the first two times I saw jones fight I knew his hype was warrented. I just had a feeling he would be a dominant champ after the Hammil fight. I dont get that feeling from wiedman
Quote:
It seems like people are mistaking over rated and earning a title shot as being the same thing. I think some people on here are over rating him but yes at the same time as I think he is being over rated he still has earned a title shot.

I dont think his hype is warranted. However the first two times I saw jones fight I knew his hype was warrented. I just had a feeling he would be a dominant champ after the Hammil fight. I dont get that feeling from wiedman
1. I have difficulty valuing this anti-weidman position especially when it appears that many of you can't even spell his and other fighters names correctly.
2. Logically how do positions like this even make sense? He's earned his title shot he's one of the top middleweights in the world and now he gets the chance to prove if he's the best. I mean are people like you arguing that he isn't even one of the five best middleweights in the world, because generally speaking top five is where title contenders come from.
I think he is being overrated based on what we've seen so far, but this doesn't mean he's not an elite middleweight.

On paper his wins over Maia and Munoz are impressive and he is definitely a top-5 Middleweight with those wins, but the fact he is being picked over Anderson Silva by so many is a really big surprise to me and he hasn't shown enough, for me, to warrant that kind of expectation.

Anderson Silva by TKO round 2.
I think it's very important for fans to pay attention to Chris Weidman with a full camp vs Chris Weidman on short notice. He has finished every fight where he had a full camp and looked amazing in the process. One reason why I don't mind the long layoff is I know he will be in shape and cardio won't be an issue with a full camp.
He is overarrated. He has 9 pro MMA fights, and fights in the division belonging to Anderson Silva.

He may well win the fight, but the the fact that Andy isn't a bigger favorite over Chris than Jones has been for his past opponents since before winning the title, makes Weidman overrated and Silva underrated.

Meaning Weidman is doubly overrated.

Marketing.
---
Overrated ? not at all , infact he was underrated , he covert climbed to the top ... bt he'll lose ffs, His style doesnt look like someones that can beat anderson , i personnally think he's a mediocre fighter maybe a rank 3 or 4 kinda fighter.
experience level + a long layoff = currently overrated by a decent margin.

Will eventually live up to it, though, IMO.
I honestly haven't even seen a Chris Weidman fight; all that I've seen are highlights, and I'm not going to say he'll win or lose based on that. But, he's a wrestler, and that stylistically is good for fighting Silva.
---
''You probably thought this was a bright idea, who hit the light switch? Hype shift, this is where it looks like the fight's fixed, tight fist, beat you with the hand that I write with, punchlines that remind Rodney King of the night sticks...''
I was reviewing Weidman record and I have to say he is good, but the competition he faced in his way up and the way he won, don't get me impressed in any way.
Potential, yes he has. But no matter what happens July 6th, right now he is green as fvck. Specially compared to you know who.
In interviews Weidman has said that he's very nervous, and has a lot of respect for Silva. IMO he has already lost, you can't have doubts when fighting someone like Silva, that's why Sonnen did well, he didn't give a **** about the Anderson mystique.
Sent from
Verticalsports.com Free App
---
D. Cerrone | R. Souza | F. Werdum | R. MacDonald | M. McDonald | D. Maia | J. Mein | C. Condit
M. Coenen | S. Kaufman | A. Davis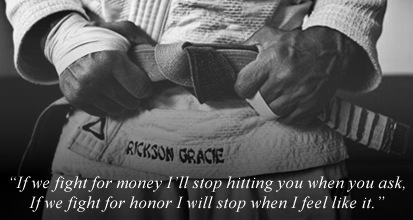 Currently Active Users Viewing This Thread: 1

(0 members and 1 guests)
Posting Rules

You may post new threads

You may post replies

You may not post attachments

You may not edit your posts

---

HTML code is Off

---