Quote:
I'll play the devils advocate here;

A lot of fighters fight safe because to them winning or losing is the difference between being fed or being unemployed. When each fighter is on the dockets to be shipped out early in their UFC career after one minor slip up they all train to win to maintain their career. The new up and comers can't take the risks and put it all on the line because they know if they get flash ko'ed in a blaze of glory they won't be cheered for their efforts they'll be fired by their boss so they fight safe, they fight not to lose instead of fighting to win. It's easier to be employed fighting like Fitch than it is to fight like Silva, there is a distinct possibility that the pay structure and ease of which fighters are kicked out creates the boring fights on the undercards because anyone that's not a Jon Jones type (overwhelmingly more skilled and powerful) is going to fight safe to be able to eat. Maybe you won't get that big bonus grinding out a win but not many guys are fired after they win, if any, I can't remember any. When you go for the finish you open yourself up exponentially to counter attacks and if you're sure you can grind your opponent down by training for those grueling slow grappling matches then for some guys it may be advantageous.
The problem is that fighting safe and not to lose doesn't garantee you to win, because your opponent probably follows the same strategy. But IF YOU DO lose, you're losing in a boring fight, which is actually the worst thing that can happen (bar adding a missed weight for that fight). So losing in that boring fashion will make you much more likely getting cut. Of course, fighting exciting doesn't safe you the job forever, but a loss in an exciting fight is much more forgiven than in a boring fight. Look at Leonard Garcia, how long he's stayed with the UFC although he was losing more than he won.
Quote:
The UFC should just have win money and a finish bonuses for every fight, but have the finish bonus be significantly more. Guys would make money if they really came with a killer instinct and we would get exciting fights. I like fight of the night and the other bonuses, but it sucks when there's 2 awesome fights or 2 awesome knockouts. It's kind of crazy for a guy to miss out on a significant financial windfall just because that night JDS or someone wanted to pull out a wheel kick.
I agree. I was always in favor for general finishing bonuses. With the current system fighters know that even if you finish, getting the bonus is rather a lottery. So the incentive to go for a finish and by that risk opening yourself up for counters is much lower than it were if you were sure that you'd get the bonus if you finish, because there it it's only in your own hands and performance and not depending on a jury.
Light Heavyweight
Join Date: Nov 2008
Location: NC
Posts: 3,059
Quote:
MMA is just too green right now. I understand both sides. There is no other major sport where as a pro you are forced to work another job to be able to afford to compete in your sport. I mean what if guys in the NFL could only practice/lift weights/watch footage in the 4 hours each day they arent at work and then the other 50% of the league was doing it 8 hours a day. It's obvious who's going to have the edge. Like i said, i agree with both sides.
Football:
4 years of unpaid high school ball
4 years of unpaid college ball (scholarship may give free ride though).
Then if you get drafted you have to perform well enough in camps to make the starting team.
If not you're cut or hit the practice squad. I'd assume that linebackers on the practice field aren't making $500,000 a year.
Hell I remember a story about a guy who was selling used cars until the NY Jets called him back to fill a spot.
You may see all of the locked in starters for each position making a ton of money, but those guys are no different than the high paid fighters...they've earned their spot. Theres just a lot more teams, positions, and places to earn money in football than in fighting.
As I said in another thread,
An entry level fighter has the opportunity to go out there, win, collect his show money, his win money and score a bonus for a wild KO or slick Sub and take home more money than an average American will for the year.
---
Attero Dominatus.
Thing is haven't they been paying entry level guys $8000 to show forever? The business has grown massively, why haven't the base salaries?

I don't disagree with Dana about bonuses and not everyone can earn top money but that doesn't mean they should only let the average pay increase by paying the top half of guys more money but keep the rest on peanuts.
Quote:
Thing is haven't they been paying entry level guys $8000 to show forever? The business has grown massively, why haven't the base salaries?

I don't disagree with Dana about bonuses and not everyone can earn top money but that doesn't mean they should only let the average pay increase by paying the top half of guys more money but keep the rest on peanuts.
It used to be lower than that. It wasn't unusual to see guys getting 5/5 several years ago. If you are getting 8/8 it is probably because you have a terrible manager plenty of guys without names get 12/12 through 25/25 when they first start in the UFC.


Join Date: Jan 2013
Location: Canada's East Coast
Posts: 1,487
Quote:
Thing is haven't they been paying entry level guys $8000 to show forever? The business has grown massively, why haven't the base salaries?

I don't disagree with Dana about bonuses and not everyone can earn top money but that doesn't mean they should only let the average pay increase by paying the top half of guys more money but keep the rest on peanuts.
Thing is though, the UFC would be in major trouble if they started paying guys more than they bring in. The amount of red ink they'd be seeing is justification enough for me. The guys just don't seem to want to spend the time to work their way up the ladder.
Sent from
Verticalsports.com App
---
The poster formerly known as Cowgirl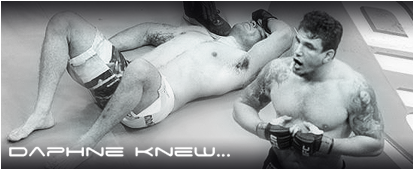 Thanks to Killz for the great sig!

Quote:
Except it would definitely make a difference to the UFC. At 4k/4k fighting and winning 3 times a year is 24k, with your model it's 90k. That's a difference of 66k on the winning side and a difference of 33k on the low end. If we were talking one or two fighters, sure, it's a great system however there are many John Cholishs in the UFC. With a base pay as large as you suggest, every fight that the large majority of fans doesn't care about is now guaranteed to cost the UFC 45k. With 7 prelim fights, that means 315k spent on prelims that bring in nowhere near that much in revenue as opposed to the 168k that they spend on average at an 8k/8k salary.
That means that every three and a half cards costs the UFC one million dollars solely on the prelims, and it's almost certainly a model that they'd be losing substantial money on. 3 fights and three losses at the standard 8k/8k still equates to more than working a minimum wage job, though not by much, in at least my region and I'd be surprised to find out my area is alone in this.
I guess the way I see it is this, they are entertainers, just the same as me. When I started DJing, it was small time stuff, and shit pay, but I stuck with it because I love doing it. Now I make about 5k an event in base fees and generally another 2-3k in tips. I get paid what I'm worth, but I had to build that worth up from **** all, to what it is now. These fighters should be no different. The UFC has provided an opportunity for them, they should quit whining and seize the opportunity.
Sent from
Verticalsports.com App
Except they would not be loosing money on it. They would make less obviously but certainly would not lose money at their events.
UFC 160 they would have paid out 42k more.
UFC 159 they would have paid out 114k more.
So there are big differences between events. But neither of those numbers would make the UFC "Lose" money as you claim. Dana says that he gives out much more bonuses in the locker room then that anyway.
And im not set on 15k. 12k/12k or 10k/10k would be fine.
It would far from break the UFCs bank by raising the minimum cap up.
---
I understand both sides but there is just no way I can get myself to argue against employees making more money so...

MORE MONEY FOR UNDERCARD FIGHTERS!!!

(my opinion is probably going to change once I'm on the employer side)
---
Rookie Hammer Squad 2015
Frankie Edgar - Dominick Cruz - Jorge Masvidal - Cat Zingano - Holly Holm
UFC contracts are also performance scaled. You don't make 8/8 every fight unless you lose, then you probably are getting cut anyway.


If you make 8/8 and win you'll make 12/12 or so your next fight, then 16/16 and so on until your contract is up and you resign for bigger money.
---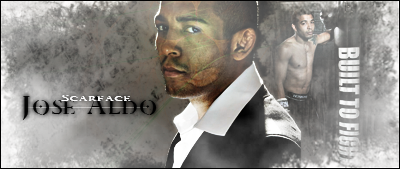 Quote:
Let's be real here if you are training more than 4 hours a day you are over training; there is no such thing as a full time fighter. These guys could get part time jobs and still only be working the same amount of time or less than most people. They are lazy and it probably has something to do with why no one wants to pay to see them fight. Also for the longest time you had to get a regular job during the off season in all the major sports. Still to this day a lot of guys are running businesses or working when they aren't playing the game. Brian Hartline does 12 hour shifts at a convenience store he co-owns during the off season. That is the difference between someone who wants to be successful in what he does and someone who wants to win the lottery.
ohhhhhh you really dont know.. Right now, as an amateur, im training 3 hours of strength and conditioning each day PLUS 3 hours on the mats doing striking, wrestling, bjj, or all of them. And the thing is, im not even watching tape. 4 hours is definitely not over training. Some nights you might only really be working hard for an hour and the other 3 you are learning new techniques or polishing techniques. It's not like lifting weights or something, there is an endless amount of things you can learn. You better believe the guys at the top are training atleast 8 hours a day 4 days a week and still putting in atleast 2 hours on their off days.
The great thing about MMA though is the ability to own your own gym. Which will allow you to work and train at the same time.
Another thing is people like to say MMA is not a team sport. It is. VERY much so. Just cause theres only you inside that cage means nothing. Fighting in the cage is the easiest part of the sport. What's hard is training and preparing for the fight. Trust me when my team mates cant make practice for whatever reason, it hurts me tremendously. I won't have a sparring partner for that day or something like that. You need guys there pushing you, giving you different looks while sparring or rolling, and much more.
Like I was saying, MMA is just very green right now. The money will come in the future when it is more solidified and fighters are more respected as professional athletes. Right now there are still people that go 10-8 in amateur and then go pro. When we think of pro athletes in any other sport we think of 1 in 10000 or more but in mma it could be as low as 1 in 20 fighters that compete will have the opportunity to go pro.
---
Dominick Cruz | Jose Aldo | Donald Cerrone | Vitor Belfort | Fedor | Daniel Cormier
At work thinking that I changed my mind. Instead of making 15k/15k or 10k/10k minimum I think it should be 8k/15k minimum. So the winners get compensated fairly and the losers make what they deserve. Imo that's the only change needed and I'd say the UFC pay is very fair.
---
Currently Active Users Viewing This Thread: 1

(0 members and 1 guests)
Posting Rules

You may post new threads

You may post replies

You may not post attachments

You may not edit your posts

---

HTML code is Off

---