View Poll Results

: Your prediction

Jake Ellenberger
18
41.86%
Rory MacDonald
25
58.14%
Draw
0
0%
Voters: 43. You may not vote on this poll
Quote:
You must be smart, the system won't let me up your rep until I spread it around some more.

Rory made Jake look like an amateur.

When you face a fighter whose weapons are decent wrestling and a one punch knock out, then the obvious answer is to jab your way to a victory (assuming you are talented as Rory.)

The answer to that is to be more well rounded .. which means the sport will evolve, rather than stagnate ... maybe what is needed is another organization where they outlaw the jab, wrestling, grappling, and walking backwards for the 'fans' who refuse to allow the sport to evolve.

For those who don't like reality, then I suggest they don't bother watching the GSP/Hendricks fight because you just saw the blueprint.
Hendricks can actually punch coming forward and his submission grappling is significantally less shitty which actually allows him to use his wrestling.
Also Asken doesn't have a lot of power, but he definitely did a lot of damage to Amoussou.
---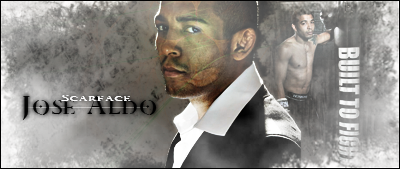 Quote:
Hendricks can actually punch coming forward and his submission grappling is significantally less shitty which actually allows him to use his wrestling
Let's wait until GSP is putting a jab in his face to say that.
Sent from
Verticalsports.com Free App
---
Think. It Ain't Illegal Yet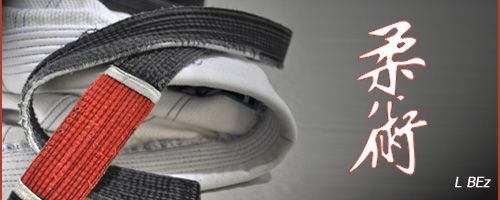 "Discipline Hurts Less Than Regret"
Join Date: Jun 2009
Posts: 20,897
Quote:
GSP does this every fight and makes 8 million.

The thing is Ellenberger amazingly enough is still a hack on the mat and Rory was about to sweep him and take his back before the fight ended.

Rory had nothing to worry about at all. Jake has no weapons other than power with his short arms.
If you think that GSP fights like Rory did tonight, you must have literally never seen a single GSP fight. Last time GSP jabbed his way to victory, he broke someone's orbital, Rory's jab was nowhere near as effective.
Quote:
"Georges St-Pierre and Rory are two completely different fighters and two completely different styles," Ellenberger said. "You look at GSP, he's extremely skilled, he's been on top for many years and he's obviously proven time and time again that he's the champ. For people to say that Rory's this or Rory's that, Rory's the next GSP, Rory is GSP 2.0, give me a break. On what planet?
Quote:
Ellenberger believes that to this point in his UFC career, MacDonald has skated by on a healthy dose of fear and respect from his past opponents. Add to that a couple of lightweights posing as welterweights, and Ellenberger is certain that MacDonald's status is more than just a little more bloated than what he's actually earned to this point.
Quote:
"They give this kid too much respect," Ellenberger commented. "We've had a lot of common opponents. He's fought good friends of mine. Mike Guymon, Mike Pyle. He beat a couple of 55'ers. I mean, come on. B.J. Penn walks around at 167 pounds. His days of calling out who he's fighting is over. You think you're a top echelon fighter, well guess what? You're not going to call who you fight. You're not going to call the shots. You fight who they tell you to fight and prove that you're the best in the world."
Quote:
"There's nothing he's going to do that I haven't seen. I'm doing so many things in training that I absolutely hate, but I'm going to do whatever it takes to win. It's that psychological edge. I acknowledge what this kid does well. He's got a lot of potential. He has some good kicks, he's got a good jab, he's got a good body shot, but that's not going to change the way I fight him," Ellenberger said. "He's got a hell of a lot more to worry about than I do."
I'm sorry but Rory just pulled Jake's bitch card.
Rory isn't GSP...he just GSP'd Jake for 15 minutes.
Jake thinks other guys were scared of Rory...nobody stood still and looked more scared in a Macdonald fight like Ellenberger.
The UFC and other guys call him out...the fights become stinkers that's on the UFC and the guys calling Rory out.
Apparently in training they forgot to train Jake to move forward, go for takedowns, score in any way shape or form or prepare for getting punched in the face for 13 straight minutes.
If ever their was a guy who earned a 4 fight losing streak...it's Ellenberger. I hope the 170 wolves at the top of the division eat him alive.
What a joke of a post.

You act like him breaking Koscheck's orbital was the result of some godly jabbing power. Those sorts of things are completely fluky and likely wouldnt happen again if they replayed the same scenario 10 times. Same thing with detached retinas and broken noses as well as cuts. Anytime a human being strikes another in the face these things have a chance to happen...it's not indicative of someone's talent level.

Secondly he pulled similar ineffective tactics against Shields who is probably the worst striker in the division and mustered only a single knockdown.
---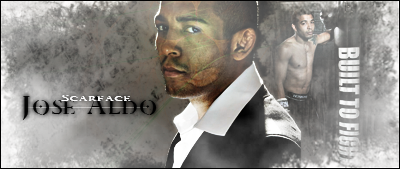 I didn't mind this fight at all. Would I watch it again? Probably not, but I wasn't bored while watching it live. I can respect out pointing the opponent to victory; in fact, I'd probably prefer watching that over some brawler who throws a bunch of looping punches with all of his force behind every one of them.
---
''You probably thought this was a bright idea, who hit the light switch? Hype shift, this is where it looks like the fight's fixed, tight fist, beat you with the hand that I write with, punchlines that remind Rodney King of the night sticks...''
Quote:
In the short run, yea. Simply winning is good enough. In the long run, not so much. I guarantee you he lost a good portion of his bandwagon tonight. All that momentum he had from the Penn fight is gone and if Hendricks beats GSP, he's not getting the shot anymore. He'll have to put on a ridiculous Maynard/Fitch kind of streak before he gets a shot if he keeps fighting like that.
Rory only has fans because he is good, no other reason to like him. Im sure his fans were happy with that
Apart from the beautiful jabs Rory threw he didnt really use them as a setup to throw a strike or combination. He showed his jab is better then GSP's.

Other then that, what a boring fight!
---
Franklin,Gouveia,Maia,Kharitonov,Hunt,Liddell,Pari syan,Hardy,Shlemenko,Machida,Gomi,Bustamante,Evans ,Edgar,Hathaway,Bonnar,Murray,S.Carter,Ludwig,Pett is,K.Gill,Sobral,Mousasi,D.Cruz,Arona,Nogueiras,Co te,Ole Laursen,Kawajiri,Sakuraba & K1 Lebanner!
I like Rory because he's good, he has years to develop and he makes Jackasses look like Jackasses. "Fans" are angry when he's unprofessional and pwnes BJ but then he becomes an emotional robot and crushes Jake Quitenberger it's his fault to. He runs through Mike Pyle and then he never beat anyone good.... Rory's learned his lesson from the fans, and now he's fighting you the people.

Rory's the dark comic of the UFC, pissing fighters and "fans" off who never respected him to begin with.

Also this idea that he has to go on a long win streak before he fights for the title...gee ya think. He's 24 years old and his mentor's the champion he can go on a 10 fight streak he'll still be 27/28 years old and entering his prime and he doesn't have to fight his mentor, leave his camp or really take on anyone that tough because he's prepared himself over the last four years.

Rory Macdonald is the taker of souls and exposure of frauds. He's going to dehype any and every one of Dana's a-hole boxing puppets that he protects and pushes to the top and then he's going to take that belt.

I am a Rory Macdonald FAN I am unashamed.
I would like to announce it now.

WW - Rory vs Erick Silva will be battling each in a classic match up hopefully multiple times throughout their career for the belt down the line.

Erick had a great battle vs Fitch much like Rory vs Condit.

As long as GSP retires that'll be the match of the future.

One is mentored by GSP and the other by the GOAT.
---
Marcus Aurelius: Tell me again, Maximus, why are we here?
Maximus: For the glory of the
Empire, sire.
Baked, not fried... the healthy choice.
Currently Active Users Viewing This Thread: 1

(0 members and 1 guests)
Posting Rules

You may post new threads

You may post replies

You may not post attachments

You may not edit your posts

---

HTML code is Off

---