View Poll Results

: Your prediction

Jake Ellenberger
18
41.86%
Rory MacDonald
25
58.14%
Draw
0
0%
Voters: 43. You may not vote on this poll
This thread is really funny. MMA fans are so fickle. Just 2 years ago everyone complained that all Rory did was take fighters down and beat them up.
Now he fights a really good wrestler with KO power and totally out classed him on the feet and stuffed every take-down but the last one when he got clipped with the overhand right in the third.
Rory just made Jake look like he belonged in Bellator and people are actually complaining
.
---
SMOOTH
Quote:
holy shit, this fight was boring.
---
Rookie Hammer Squad 2015
Frankie Edgar - Dominick Cruz - Jorge Masvidal - Cat Zingano - Holly Holm
Not to put on the tinfoil hat, but when the UFC says you get a title shot if you win impressively and if you can't beat the champ and you don't want to lose all that comes with facing him are you really shocked Rory sandbagged it last night?
I guess you would fight for the fans
but then again the fans turned on you long ago for destroying BJ Penn, maybe being on steroids and being an awkward little ****.
Bantamweight
Join Date: Jul 2007
Posts: 977
Borefest.

rory is gsp 2.0 the only difference instead of doing the human blanket he does the power puff jab.

and ellenberger was an embarrassment especially after all that smack talk.
I dunno... I quite enjoyed watching Ellenburger look so ineffective. Especially in the context of the trash talk. I do enjoy a good embarrassment.
Quote:
I dunno... I quite enjoyed watching Ellenburger look so ineffective. Especially in the context of the trash talk. I do enjoy a good embarrassment.
Yeah I want to see him drop to 1-4 give him Diaz next and after Diaz takes his lunch money and makes him cry let Jon Hathaway, DYK, or Mike Pierce just run over him. I've always found Ellenberger to be a putz but he's now my number one hated fighter in the UFC today.
I didnt think the fight was amazing but i certainly wasnt bored.
---
Bisping Fan extraordinaire
Velasquez will be back
Colossal-weight
Join Date: Jan 2010
Posts: 9,844
Was a pretty bad fight. I'd give Rory Robbie Lawler, screw it. That would be a fun fight. I think Lawler has much better TDD at 170.

I'd give Ellenberger the loser of Kim/Erick Silva. Or Koscheck
Quote:
Not true at all. GSP's is way better.



Sadly that's the vast majority of MMA fighters and Rory didn't even cut angles, he just backed straight up and raised his hands to deflect Jake's punches. it's really hard to watch, especially when you are a fan of one of the fighters.




It wasn't even technical though. he wouldn't throw anything after the jab nor would he make Jake pay for getting wild.
Yeah I'm not sure how that falls under "technical" whatsoever. It was completely basic striking you learn after a few months of boxing practice.
Technical stuff would be like Floyd's head positioning after right hand leads or counter lefts....or how good boxers make sure their feet are lined up properly with their opponents body.....mostly subtle stuff that layman doesn't get.
Quote:
People just assume every time he fights he's gonna take you down and jon jones you and you can't take him down either. Pyle took him down, he was taken down by a gassed berger, I can't remember how condit got him to the ground and he couldn't take down a gassed penn for most of the fight.

I think Hendricks and GSP and Maia and a few others would have there way with him. Also ellenberger needs to adjust his fight iq by a lot and get a real fitness coach because he lacks in both areas a lot.
Condit took him down with a kimura.
---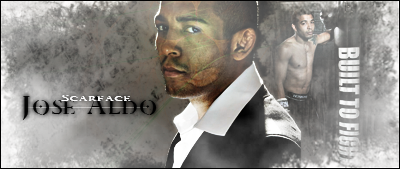 Currently Active Users Viewing This Thread: 1

(0 members and 1 guests)
Posting Rules

You may post new threads

You may post replies

You may not post attachments

You may not edit your posts

---

HTML code is Off

---