MMA Fanatic
Join Date: Jun 2013
Location: England
Posts: 85
Bones would destroy him both standing and on the ground. People keep underestimating this guys wrestling. How many guys does he need to manhandle before people start giving him respect. No one has taken him down. Let me repeat that; no one has taken him down.

Here is a list of guys with wrestling backgrounds he made look like jokes in the wrestling department.

Matyushenko
Bader
Hammil
Vera
Sonnen
Rampage
Rashad

None of them could do jack squat to him with wrestling or stop his takedowns.

The guy is a monster he competed for one year and won the JUCO national championship and would have been a contender for a Div I national championship every year if he had stuck with it.
I'm not a Jones hater but not a fan, and I think he would smoke Weidman. But down the road if they are still champs in 2 or 3 years, it isn't a fight I wouldn't mind seeing.
---
1. BJ "The Prodigy" Penn
2. Dan "Hollywood" Henderson
3. George "Rush" St Pierre
Quote:
Jones would murder Weidman, that fight would be less competitive than Jones vs Sonnen.
It would be more competitive than that, Chris is stronger bigger and a better wrestler than Sonnen. But Jones would strike with weidman and destroy.
Sent from
Verticalsports.com Free App
---
Think. It Ain't Illegal Yet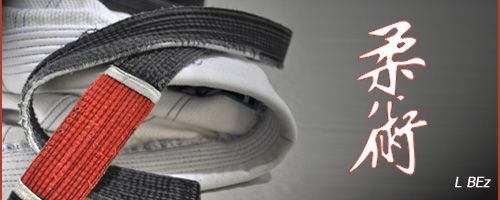 "Discipline Hurts Less Than Regret"
Quote:
Jones would murder Weidman, that fight would be less competitive than Jones vs Sonnen.
oh, don't be silly.
---

Fedor, Mir, Lytle, Serra, Hendo, Chuck, Minowaman, Maynard, Forrest, Hunt
Pickett, Cerrone, Matt Brown, Bisping, Weidman, Barnett, Lawler


Featherweight
Join Date: May 2007
Location: Pryor Oklahoma
Posts: 1,071
WTF are some of you guys talking about? A guy with decent striking ( no kicks), good athleticism, and great wrestling would beat a guy with great striking, great wrestling, and great athleticism? This has gotten to the point of ludicrous. 10 threads about Weidman and Silva and now one about how Weidman would beat Jones....hell he would beat GSP as well. Cain? Sure thing. Ridiculous. This forum is full of mass amounts of silliness.
Jones no doubt in my mind and it would be a slaughter like all of his other fights.
---
Colossal-weight
Join Date: Jan 2010
Posts: 9,844
Both have the base to stop a regular TD attempt. Jones is longer and maybe better on the feet, so Bones.

But Weidman would be a better fight than Sonnen, Vitor, Rampage or maybe even Rashad was.
Currently Active Users Viewing This Thread: 1

(0 members and 1 guests)
Posting Rules

You may post new threads

You may post replies

You may not post attachments

You may not edit your posts

---

HTML code is Off

---