View Poll Results

: Which of these upcoming events are yuu mostly looking forward to

UFC: JOHNSON VS. MORAGA SUN. JUL. 28
0
0%
UFC 163 SUN. AUG. 4 (Aldo vs Jung)
6
18.18%
UFC FIGHT NIGHT SUN. AUG. 18 (Rua vs Sonnen)
12
36.36%
UFC FIGHT NIGHT THU. AUG. 29 (Condit vs Kampmann)
2
6.06%
UFC 164 SUN. SEP. 1 (Henderson vs Grant)
3
9.09%
UFC FIGHT NIGHT THU. SEP. 5 (Teixeira vs Bader)
0
0%
UFC 165 SUN. SEP. 22 (Jones vs Gustafsson)
6
18.18%
None of the above
4
12.12%
Voters: 33. You may not vote on this poll
Shogun Vs. Sonnen card is great.. although I don't care much for the main event.
8. UFC 165: Jones vs. Gustafsson - feels like a dumping ground for an under-card of underwhelm, top three Main Event though.

7. UFC 163: Aldo vs. Korean Zombie - I feel like this is a great card for finishes but every fight seems to be one-sided.

6. UFC on Fox Sports 1: Teixeira vs. Bader - Double Main Event in my eyes, I trust the Brazilian card to have a very strong exciting under-card.

5. UFC on Fox: Johnson vs. Moraga - don't care for the main event but everything else has me intrigued.

4. UFC on Fox Sports 1: Shogun vs. Sonnen - Lots of exciting fights just missing that one great main event.

3. UFC on Fox Sports 1: Condit vs. Kampmann 2 - Love the main event and while the card lacks star power every match should be competitive with lots of finishes.

2. UFC 166: Velasquez vs. Dos Santos 3 - only three fights in and this is looking like the number one card of the year.

1. UFC 164: Henderson vs. Grant - Half the card isn't that great but the top half is amazing including the best main event with the likeliest chance at a new champion.
You didnt state UFC 166 but I am really looking forward to Velasquez/JDS 3. The striking aspect of the match is really interesting. Will JDS use sharp quick strikes to keep his focus on the takedown defence or Cain fully box mixing takedowns. Cain also has great boxing. His basic technique and timing is amazing.
---
Franklin,Gouveia,Maia,Kharitonov,Hunt,Liddell,Pari syan,Hardy,Shlemenko,Machida,Gomi,Bustamante,Evans ,Edgar,Hathaway,Bonnar,Murray,S.Carter,Ludwig,Pett is,K.Gill,Sobral,Mousasi,D.Cruz,Arona,Nogueiras,Co te,Ole Laursen,Kawajiri,Sakuraba & K1 Lebanner!
I went Aldo v KZ, however I'm most looking forward to UFC on Fox 8, but it has nothing to do with mighty mouse v Moraga. I'm excited for Ellenberger v Rory.
---
Think. It Ain't Illegal Yet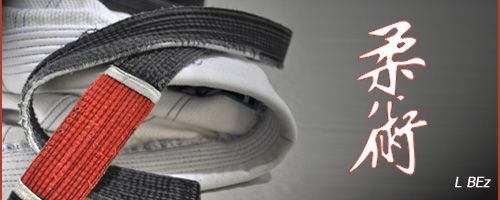 "Discipline Hurts Less Than Regret"
Colossal-weight
Join Date: Jan 2010
Posts: 9,844
Shogun/Sonnen card is awesome top to bottom.
Grant vs Henderson. Grant is gonna whoop some ass.
---
Will make predictions for credits. Please, I'm so broke.
MMA fighter

Join Date: Jan 2012
Location: Belgium
Posts: 206
UFC 163
Koscheck is going down
---
Judo Brown Belt
BJJ Blue Belt

I'm supporting:
HW: Cain Velasquez
LHW: Jon Jones
MW: Chris Weidman
WW: Demian Maia
LW: Jim Miller, Edson Barboza
FW: Conor McGregor
I would have to look through the entire cards to give a proper answer. I don't feel like doing that though so I voted for Condit/Kampmann II as that is the mainevent I am looking forward to seeing the most.

Condit is one of my favorite fighters and I have a lot of respect for Kampmann and it is a rematch of a great and close fight from several years ago that either guy could win.
Join Date: Jun 2009
Posts: 20,860
Currently Active Users Viewing This Thread: 1

(0 members and 1 guests)
Posting Rules

You may post new threads

You may post replies

You may not post attachments

You may not edit your posts

---

HTML code is Off

---