View Poll Results

: Your prediction

Michael Johnson
2
8.33%
Joe Lauzon
22
91.67%
Draw
0
0%
Voters: 24. You may not vote on this poll
So frustrating to watch your favorite fighter put on a performance like that.
Quote:
No..Lauzon just got caught early that is all. I suspect he may have been ill too. Johnson is not good sport too, acting big when Lauzon is on the ground. Pathetic!!!
Got caught early? Did we watch the same fight? He got his ass kicked for 15 minutes. So much so that someone actually scored the fight 30-25. I can't even remember the last time I saw a score that low.
---
Will make predictions for credits. Please, I'm so broke.
The whole "caught early" excuse is annoying. Guess who is the one that caught him? Johnson! It's not like it was a freak accident, Johnson meant to catch him and because of his abilities and power, he did. If Lauzon couldn't recover within 15 minutes, that's his own fault and it's a legit win for Johnson. I like Lauzon, don't get me wrong. He's a fun fighter and is a finisher, but people discrediting a solid win because of that excuse is kind of ridiculous. No disrespect intended to Proud either, it's just a weird excuse. You might as well say no one ever loses just because they were the lesser fighter that night.

Give credit when credit is due. Good win for Johnson. It's what I expected to happen. it's just too bad he's inconsistent. When he brings it all together, he's a beast in the octagon.
---
Psalm 30:5 "For his anger endureth but a moment; in his favour is life: weeping may endure for a night, but joy cometh in the morning."

Top 3 Favorite Fighters
1. Chuck "The Iceman" Liddell
2. Glover Teixeira
3. Demian Maia
Just like everyone else here I was in shock. That was the worst I've ever seen Joe look in a fight.

Who really knows wtf was up with him last night, but the guy has been a warrior his entire UFC career so I honestly felt really bad for him last night.
---
SMOOTH
Join Date: Jun 2009
Posts: 20,898
I was surprised at Joe's gameplan. He tried a couple times to really get the fight down, but not nearly enough imo. That was his win if he made it a dirty clinch/takedown bout. But he was just too content letting Johnson tee off on him for 3 rounds.
Still don't get why Lauzon lost.
---
Favorite fighters:
1. Badr Hari
2. Remy Bonjasky
3. Mauricio Rua
4. Anderson Silva
5. Alistair Overeem
Have yet to see the fight but can not believe Lauzon lost to Johnson who has never impressed me.
---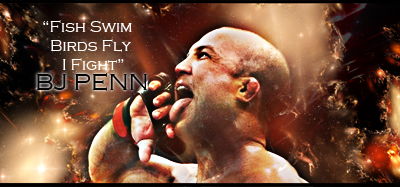 "If you get hit and it hurts hit him back you not knocked out yet."-Joe Doerksen
The Toxic Terrors (FFL)
Demetrious Johnson*Eduardo Dantas*Emanuel Newton*Will Brooks*Michael Page
Join Date: Jun 2009
Posts: 20,898
Quote:
Have yet to see the fight but can not believe Lauzon lost to Johnson who has never impressed me.
It was totally one sided.
Sent from
Verticalsports.com App
Well J-Lau, you f'd that right up. Michael Johnson made you look like Tony Fergusen. When they were walking out to the cage and I said to my buddy in the know, "I got a bad feeling about this one, Johnson is gonna break a lot of hearts." He did and broke a lot of wallets. Don't have much to say on the fight, but on the whole I lost pretty big on this card. Johnson, Brown, Browne and Howard's were key losses for my bet mixes. Tough betting card, if you won, good for you, you probably won big.
---
I like MMA less because of this forum
MMA Fanatic
Join Date: Mar 2013
Posts: 6
Quote:
Go back to the plantation, boy.

Johnson is such a ******* asshole.
Outright racism in 2013? What's wrong with you!? A negative comment sure... but one that has to reflect his skin color?
Currently Active Users Viewing This Thread: 1

(0 members and 1 guests)
Posting Rules

You may post new threads

You may post replies

You may not post attachments

You may not edit your posts

---

HTML code is Off

---