View Poll Results

: Your predictions

Michael McDonald VS
6
54.55%
Brad Pickett
5
45.45%
Max Holloway VS
3
27.27%
Conor McGregor
8
72.73%
Mike Brown VS
6
54.55%
Steven Siler
5
45.45%
Diego Brandao VS
9
81.82%
Daniel Pineda
3
27.27%
Manny Gamburyan VS
6
54.55%
Cole Miller
5
45.45%
Cody Donovan VS
1
9.09%
Ovince St. Preux
10
90.91%
Ramsey Nijem VS
8
72.73%
James Vick
3
27.27%
Multiple Choice Poll. Voters: 11. You may not vote on this poll
Great reffing tonight. Great finish. What a kick ass card so far holy crap!
---
mad props: Toxic
Banned
Join Date: Aug 2010
Location: Idaho
Posts: 2,848
Never seen Pickett get dominated like that.
Holy shit.

Fantastic performance from McDonald.
Love both guys, didn't want either one to lose.
Bantamweight is probably my favorite division in the ufc. I kind of wish Mighty Mouse was still in it because he is already out of guys to fight at flyweight but even down there he is small. I'm a fan of one or both of the guys in every BW contender fight.

McDonald just keeps getting better and I can't wait to see him take another crack at one of the two kings of the division again.
Quote:
Silva probably thought the same thing before Weidman turned his lights out. If you're so much better than your opponent than just finish him off. Taking risks by dropping your hands and taunting is a waste of time and energy.
Connor is a likeable guy and I hope he does well but that shit he was doing is unnecessary
Except if a guy just puts earmuffs on and refuses to throw his hands, it's not as easy as "just finishing him off."
This Anderson got clipped therefore drawing punches is stupid, nevermind how many times Anderson did it successfully or how ever many more people have. Also Connor was doing nothing like what Anderson was doing.
Sent from
Verticalsports.com Free App
---
Think. It Ain't Illegal Yet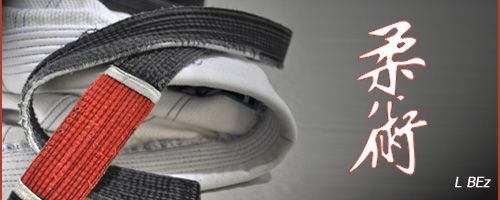 "Discipline Hurts Less Than Regret"

Join Date: Apr 2010
Location: Gods country
Posts: 4,521
He was dropping his hands, clapping, and motioning toward himself. Sure Mcgregor wasn't trying to lean back to avoid punches but it was similar besides that. I just don't like it and think if Mcgregor would have put on the pressure he could have finished him. He was playing to the crowd.

Join Date: May 2008
Posts: 11,322
Quote:
Pickett Vs Jorgensen has to happen now

and McDonald needs to get Faber next
again?
1st time was awesome so why not?
---
Quote:
Originally Posted by
Sugar-Free_LizaG
View Post
again?
1st time was awesome so why not?
Yeah thought I put again in there.
The fight was great both guys are needing a win
It's too bad Brown got finished so quickly. He has had a good career though. I just found out recently that he went to bonny eagle high school in Maine, which is where my parents and cousins went. It kind of made me more of a fan of his.
---
Psalm 30:5 "For his anger endureth but a moment; in his favour is life: weeping may endure for a night, but joy cometh in the morning."

Top 3 Favorite Fighters
1. Chuck "The Iceman" Liddell
2. Glover Teixeira
3. Demian Maia
Flyweight
Join Date: Nov 2011
Posts: 404
McGregor is good there is no doubt about this but it'll be interesting to see how he does when he goes up against one of the better wrestlers in the division.
Join Date: Oct 2009
Location: UK... Where the sun never shines.
Posts: 11,553
Love me some Connor Mcgregor. He always makes it look so easy, even in a decision win, Holoway had nothing for him.

I hope the UFC builds him up slowly rather than chucking him in with a top 10 guy. He definitely has the potential for future champ.
Currently Active Users Viewing This Thread: 1

(0 members and 1 guests)
Posting Rules

You may post new threads

You may post replies

You may not post attachments

You may not edit your posts

---

HTML code is Off

---